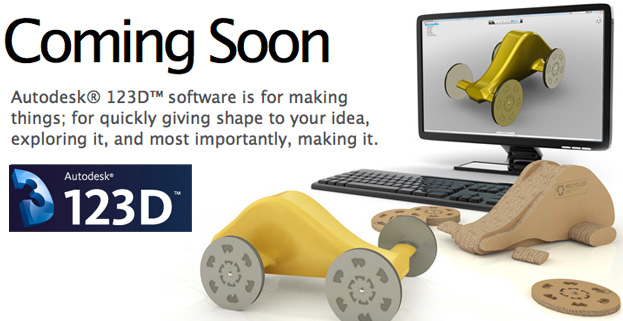 Autodesk announces new design software for making things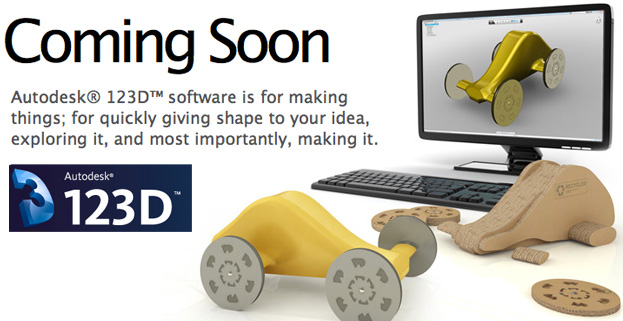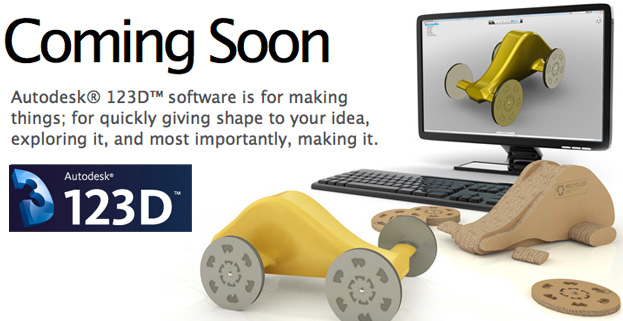 A new design tool from Autodesk called 123D will allow anyone to create a 3D model and have that model turned into a real-life object.
As the company behind some of the world's leading 2D and 3D design softwares, Autodesk is well known to professional designers working in everything from architecture to product engineering to video game animation.
And with 123D, they may just become a household name. "There are tens of thousands of people — if not more — who want to create something" said Autodesk CEO Carl Bass earlier today during the 123D product announcement at the Wired Business Conference.
To take the jump into the maker movement and consumer market, Autodesk is teaming up with Ponoko and TechShop.
Ponoko's online platform, Personal Factory, turns digital design files into physical products using digital making technologies like 3D printing and laser cutting. Over 100,000 user generated products have been created to date, and 123D is sure to multiply those digits.
TechShop is a chain of workshops across the US that gives members access to a range of professional building and manufacturing tools. With plans to open locations in Portland OR, Detroit, and Brooklyn this year, TechShop's success demonstrates the public's rising demand for DIY and MIY options.
So when can you start making things with 123D? More news is coming soon.
You can also sign up to be notified by Autodesk when 123D is available.