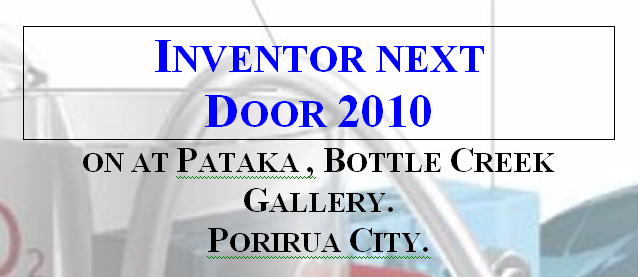 Come to an inventors expo in New Zealand by Kiwi Ingenuity.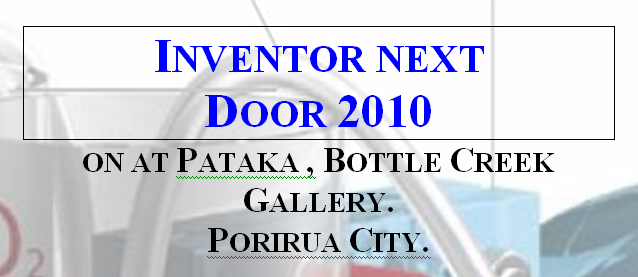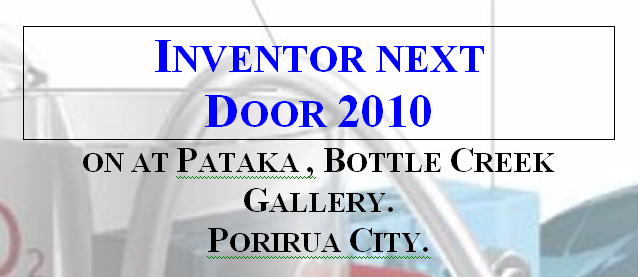 Kiwi Ingenuity was founded by John Poppleton to promote inventors and inventions in New Zealand.
We aim to provide a service whereby we can help you find the right knowledge, connect inventors with inventors for brainstorming, problem solving and encouragement and connect inventors to professionals that have the capacity to prototype and manufacture the product.
As part of this mission, they are hosting Inventor Next Door, an expo for inventors from New Zealand to display their work, network, learn, and be inspired by what their fellow inventors are doing. The expo will be from September 30 to October 17, 2010 at Bottle Creek Gallery, Pataka Museum in Porirua City.
As part of the expo they will be burying a time capsule on 10/10/10. Come and help make history.
For more information or to register to display your invention contact:
John Poppleton
www.kiwiingenuity.net
info@kiwiingenuity.net
Phone: (04)238-1641
Cell: (0275)30-3316
Kiwi Ingenuity also hosts monthly meetings and offers guides for inventors on their site.
For some great inventions from around the world, look through the inventions category of the blog. Also read what Don Norman, a design thinker, has to say about inventing new tools.