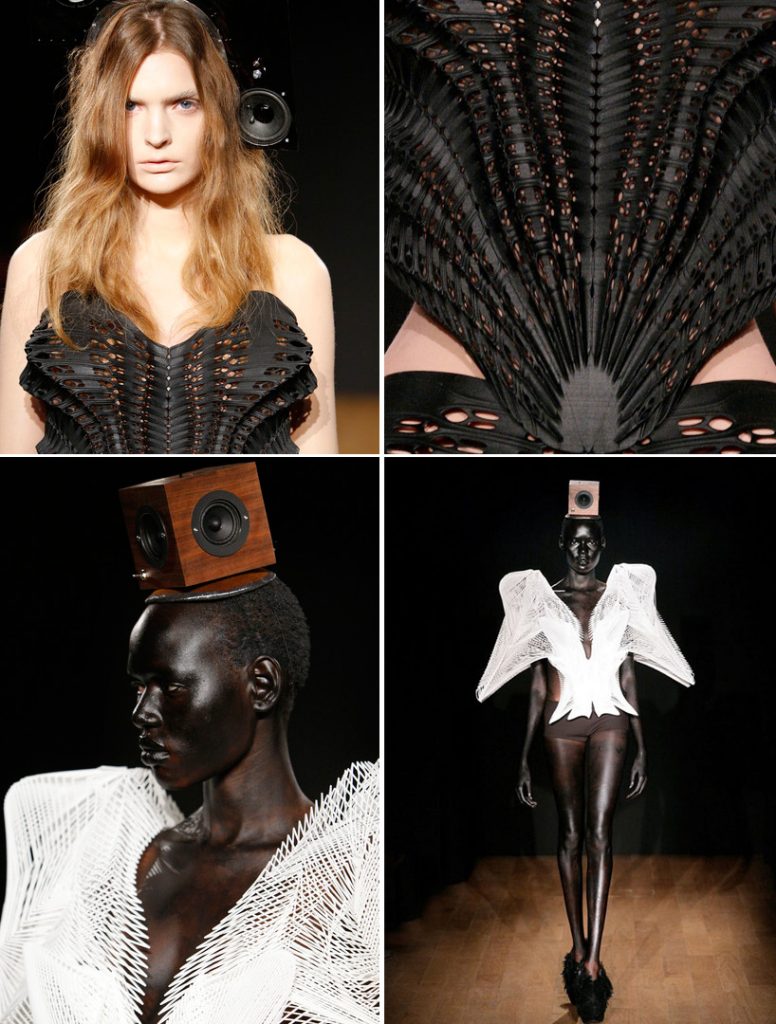 Speaker hat, extruded plastic dress; I'll take it all!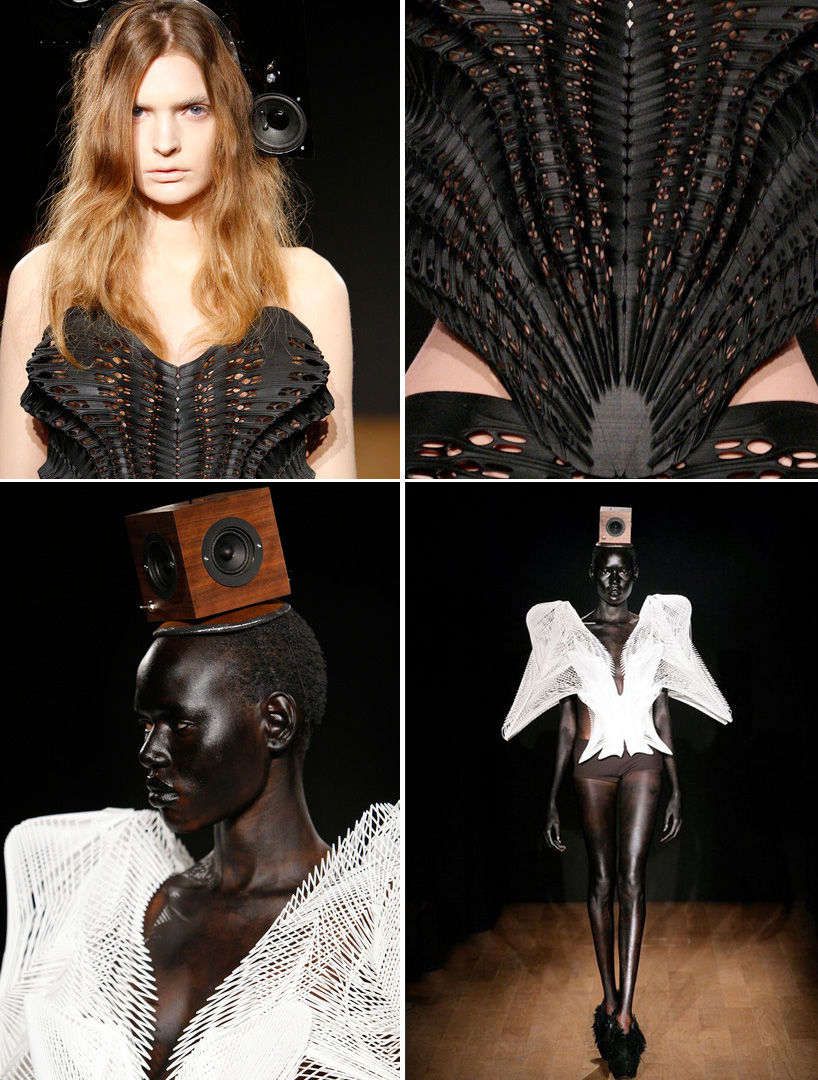 One of my new favorite fashion designers is Iris van Herpen.
I recently waxed poetic about her entire fashion career including her lasercut and 3D printed looks from the Spring/Summer 2011 ready-to-wear shows.
And for her Paris couture week debut, Ms. van Herpen has once again exceeded expectations.
This latest collection, entitled Escapism,  features twelve couture styles evoking a truly futuristic fashion sensibility.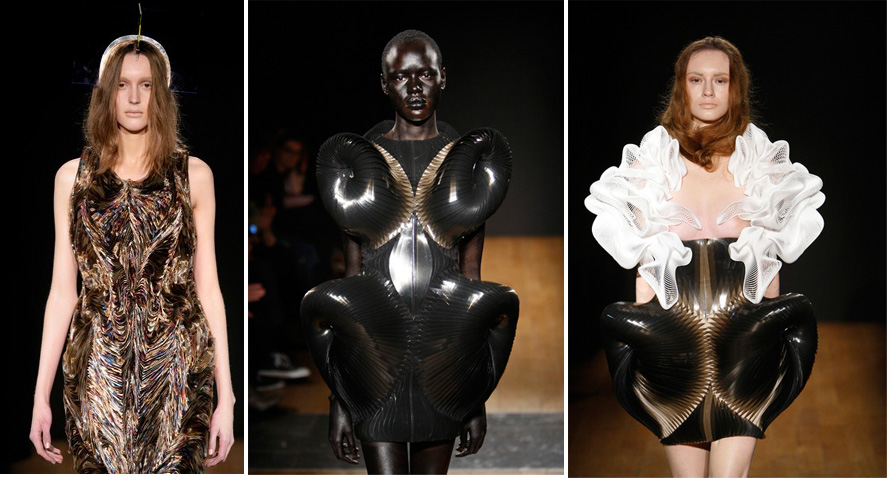 The show picks up where her read-to-wear collection left off — the phenomenal investigation of 3D printing in wearables.
Models wearing 3D printed versions of van Herpen's trademark radial exoskeletons and mesh volumes marched down the runway in United Nude shoes and a few Stephen Jones headpieces.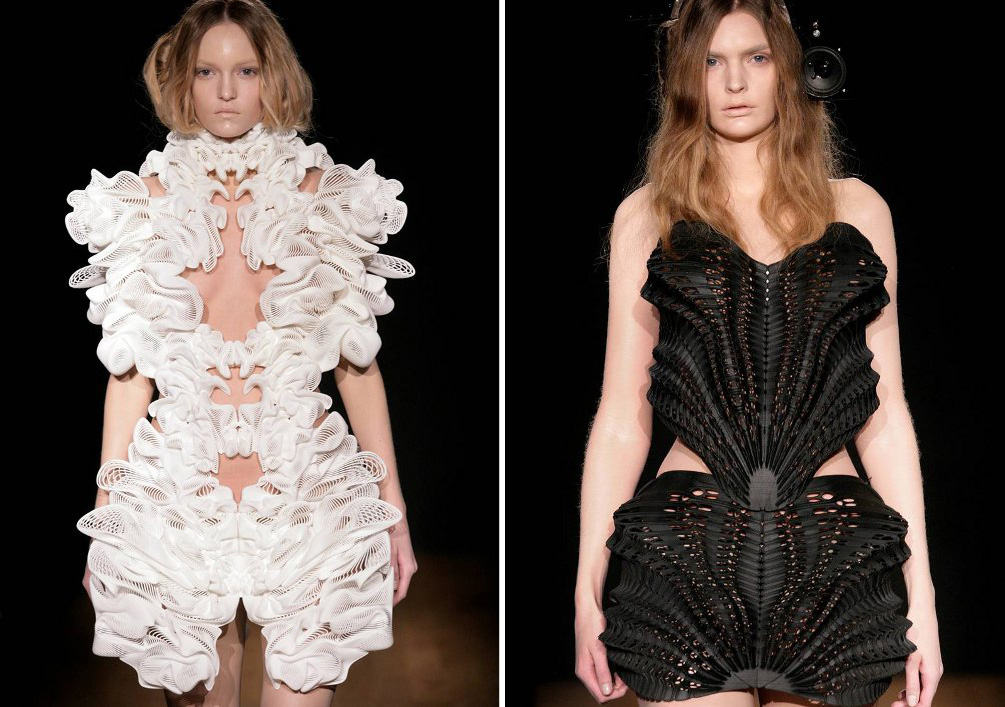 The 3D printed dresses and breastplates form a sort of extruded plastic armor with breathing vents.
The image below gives you a look at the detail going on in these 3D printed pieces.
There were also dresses in metal/silk blends, intricately layered and stitched sheet plastics, and innumerable shiny filaments.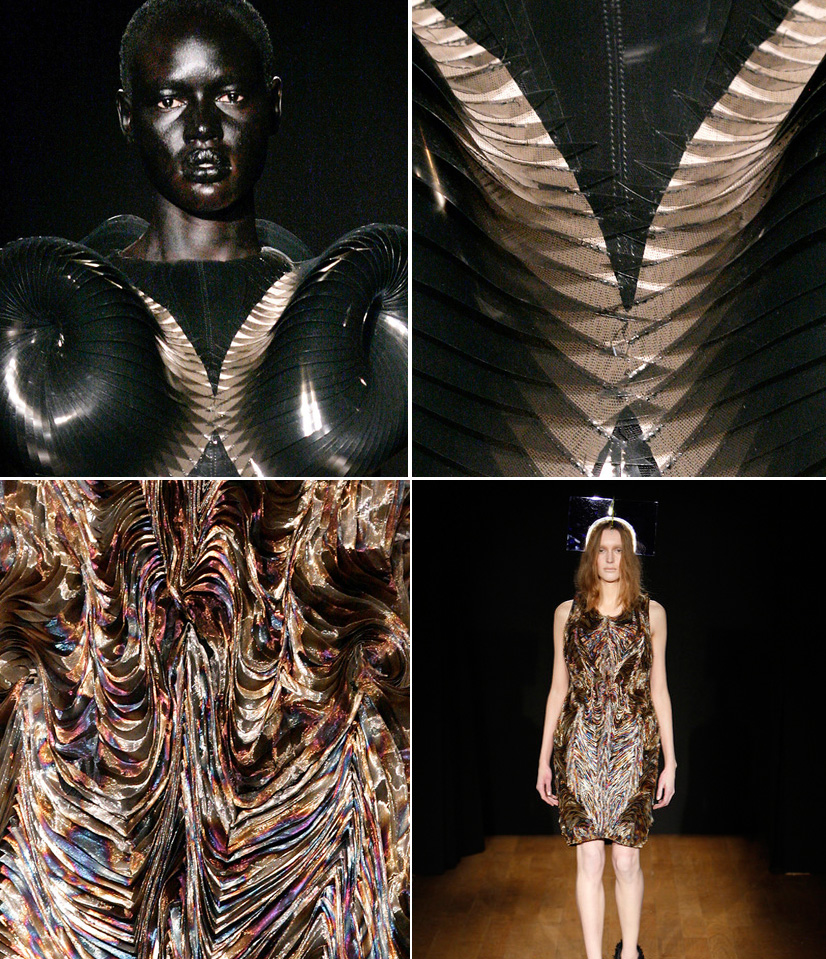 Escapism is a collaboration between van Herpen and architect Daniel Widrig, and the 3D printed pieces were created in partnership with Materialise.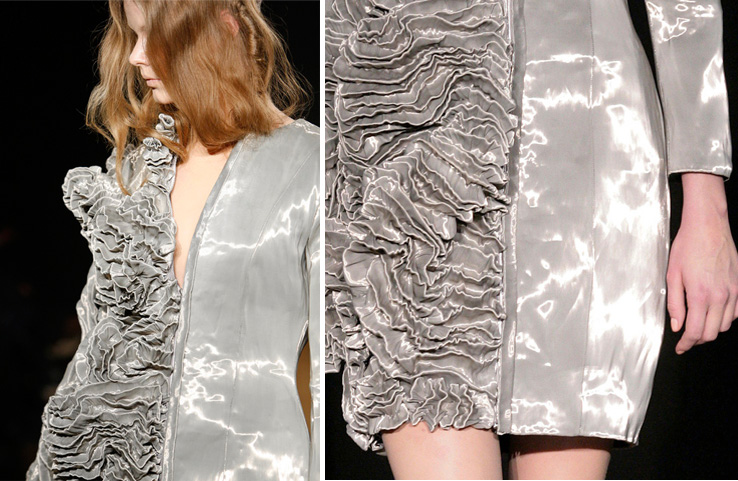 Images via i.materialise, Vogue UK, & Peter Stigter