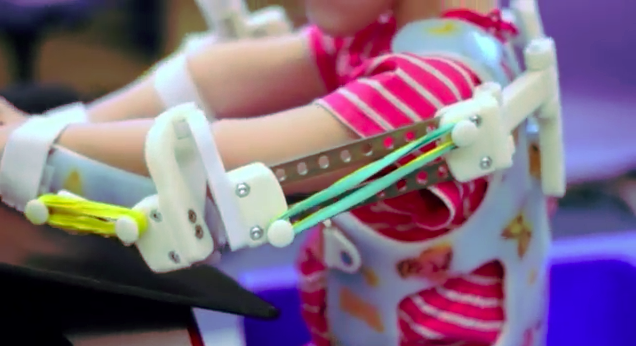 Exo-Skeletons no longer mere sci-fi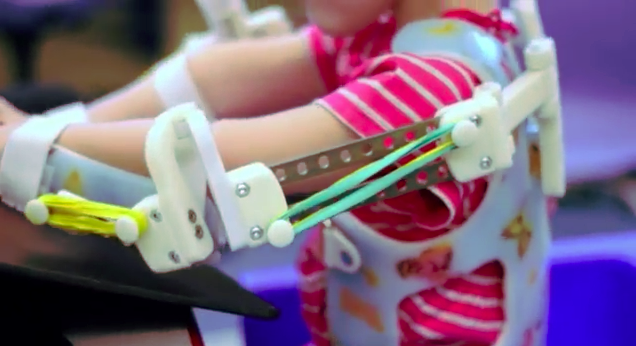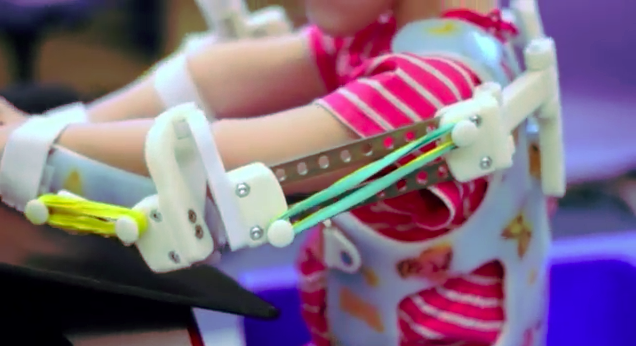 In the realm of science fiction (Aliens, Halo, Iron Man, etc) exo-skeletal suits have long enabled humans to exert super human force and endure arduous conditions. But for Emma Lavelle, a young girl that was born with a condition called arthrogryposis – wearing a 3D printed external support structure is a reality to enable her to carry out everyday tasks that able bodied people would perhaps take for granted.
Emma's condition means she has stiff joints and under developed muscles, so much so that without support, she is unable to hold her arms up. Patients with this condition can overcome it with a Wilmington Robotic Exoskeleton (WREX), but at 2 years of age, when first considered for the WREX, Emma was too small for the existing models available.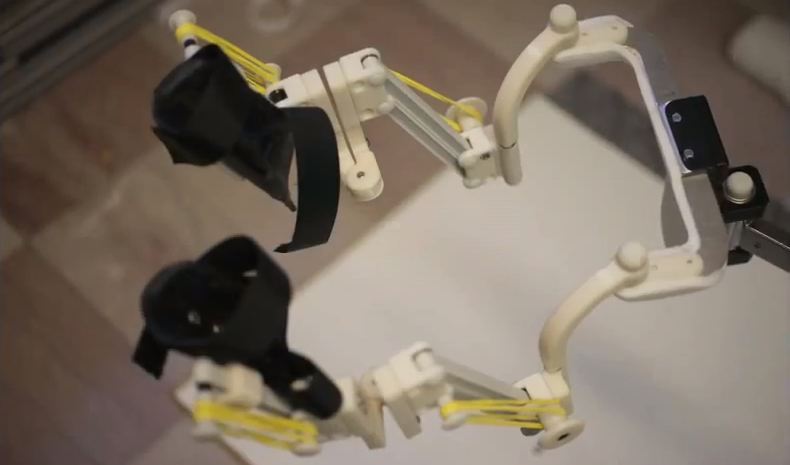 Researchers at the Alfred I. duPont Hospital for Children in Wilmington, Delaware deemed CNC milling unsuitable to produce intricate parts with light enough weight and the durability required. However, 3D printing the parts, turned out to be the perfect manufacturing solution. As Emma grows, the size of the WREX assembly can be adjusted in the CAD files. Also, as Emma's WREX design is still a prototype, iterations can be developed and continually tested and refined. If any parts are damaged, a replacement can be produced and ordered on demand.
The hospital used a StrataSys Dimension sst 1200es with fused deposition modelling of ABS plastic to create the small parts. This is the same 3D printing process and plastic that MakerBots and RepRap machines use.
As far as I'm concerned this is a perfect application of 3D print fabrication, a completely customised solution that enables people to live their lives.
---
David is an industrial designer from New Zealand. He contributes a weekly article on personal fabrication for Ponoko. Follow him on 
Twitter!