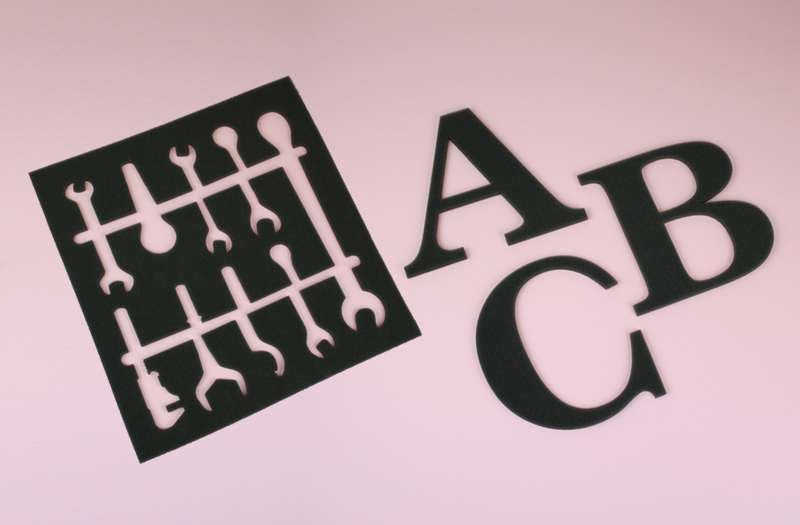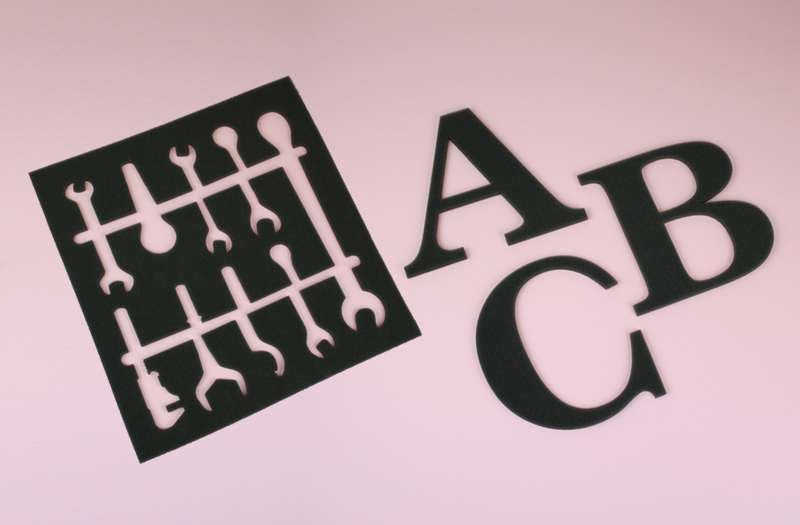 See What You Can Make With Polyurethane Foam, The Latest Addition To The Catalog
Foam is foam, right? Whoa, cowboy. Not so fast. By definition, foam is a soft and flexible material used for packaging, insulation or acoustic applications. But there are different densities, thicknesses and amount of "squishiness" that can make one particular foam more desirable than another. We introduced EVA foam back in July 2018, and now Polyurethane Foam has just been added to the materials catalog to give you even more options for your next laser cutter project.
What You Can Make With Polyurethane Foam
To put this Polyurethane Foam to the test, we tried four real-world ideas that you can use for packaging, components or, if you're a bit artsy, building your brand. Check 'em out:
Since it conforms to any shape, polyurethane foam is an ideal material for use in packaging to protect fragile and valuable items (electronics enclosures, clocks, robots, etc.) from breaking during transit.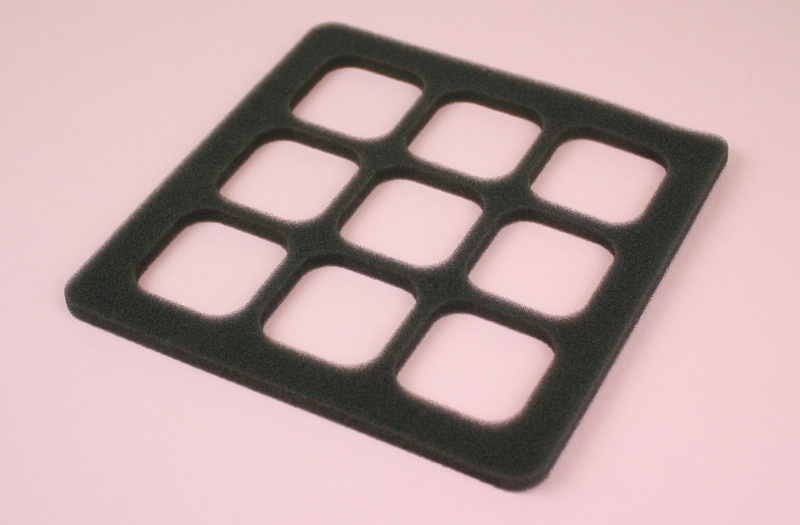 While straight-edge geometric shapes are common, this foam can also be cut into more unique shapes to create professionally polished packaging.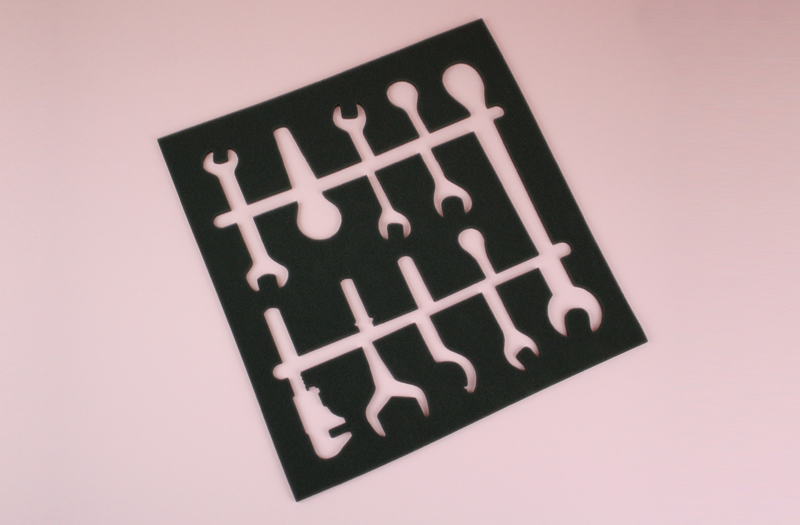 When working on a project that requires vibration absorption or perhaps acoustic or thermal insulation, laser cutting custom gaskets ensures the proper fit.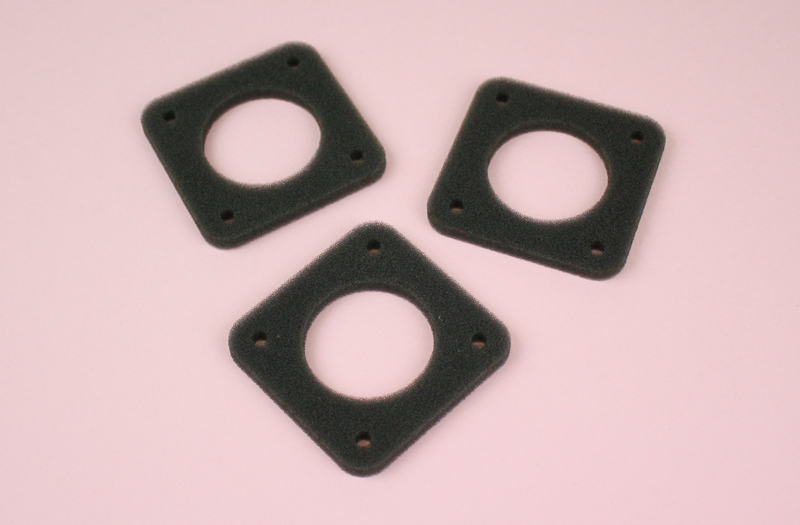 While polyurethane foam is most often used by engineers who need practical products such as the packaging and gaskets above, that's not to say that this latest addition doesn't also have something for those clever designers who are always looking to expand their repertoire of products created from non-traditional materials. While home décor letters are often made from wood, plastic or metal, there's something so appealing about how they look in foam.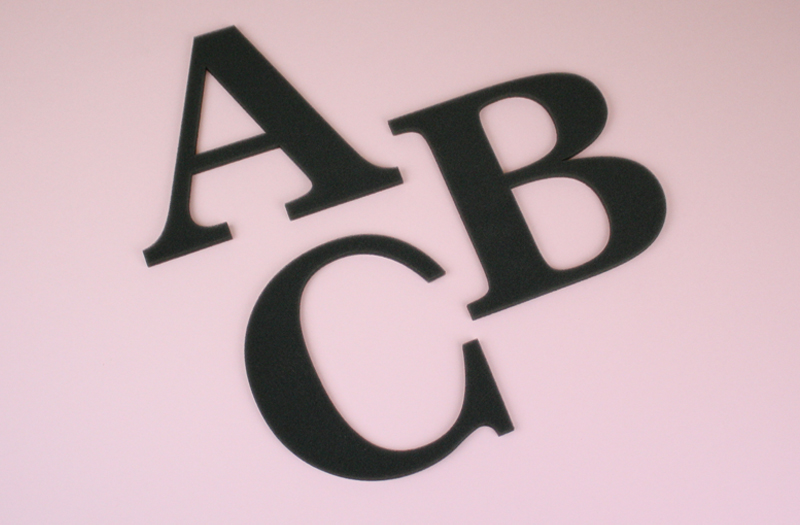 Now Available: Polyurethane Foam
A good quality foam with a medium feel, polyurethane foam is nearly impossible to soil or stain and is durable as foams get. With its acoustic and thermal insulation properties, polyurethane foam is appropriate for use where impact and vibration absorption is required.
The most common applications include electrical purposes, insulation and sound dampening, but it can also be used for signage, lettering and props when an unexpected look is desired. And since this foam is 6mm thick, the angle of the laser beam will be apparent in the curved edge of the cuts, so design accordingly.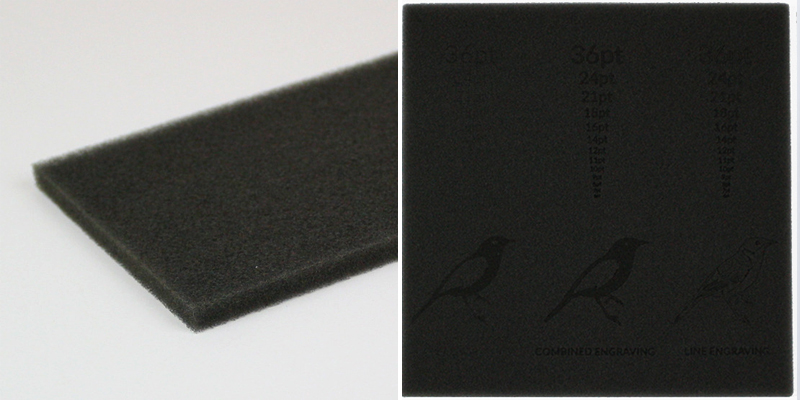 If Polyurethane Foam inspires you to make up a flurry of fantastic designs, find all the details here.
What Will You Laser Cut With Polyurethane Foam?
Are you a practical maker who needs gaskets or packaging, or are you a more inventive maker up for the challenge of creating traditional products with an unconventional material? Either way, we'd love to hear about the laser cutter projects you'd like to make with polyurethane foam. Just drop a line below to share your ideas!