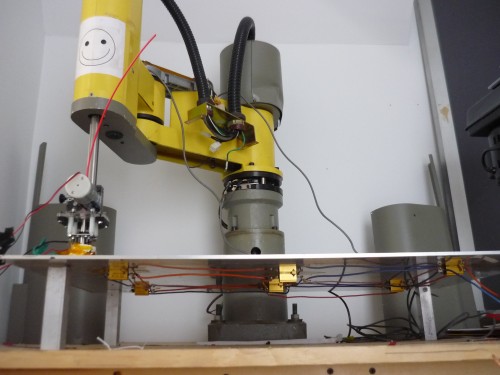 Salvaged industrial robot becomes an awesome large-scale 3D printer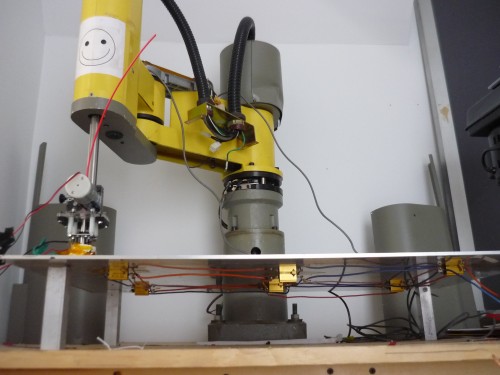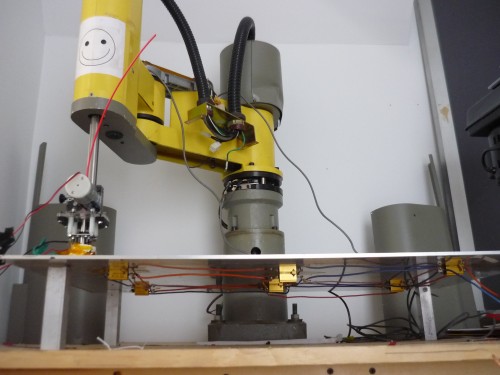 There are probably a few things you could do with a rescued 1980's SCARA Robot Arm, given the technical know-how. Dane Kouttron is one guy who certainly knows his way around these industrial machines, and he has proven this by re-purposing a salvaged robotic arm to become a fully functional 3D printer.
Because the device has such a huge reach, it is able to print some sizeable objects – up to 25″ x 12″ x 6.5″. This scale has introduced all kinds of quirks, such as how to manage temperatures across the heated build platform and also sorting out the control interface for the servo motors and precision feedback sensors.
That's right – there are no stepper motors in this unit. Unlike the 3D printers we are used to seeing, the SCARA robot originally operated via servo motors in combination with precision controllers. As the salvaged state of the robot was incomplete, each axis had to be rebuilt and reconfigured one at a time.
Dane is still feeling his way, steadily refining the precision and print capabilities. The whole process has been thoroughly documented, but before you check out the project worklog be sure to watch the following short clip of the 3D printer in action.
3D Print Arm via Hacking Academy