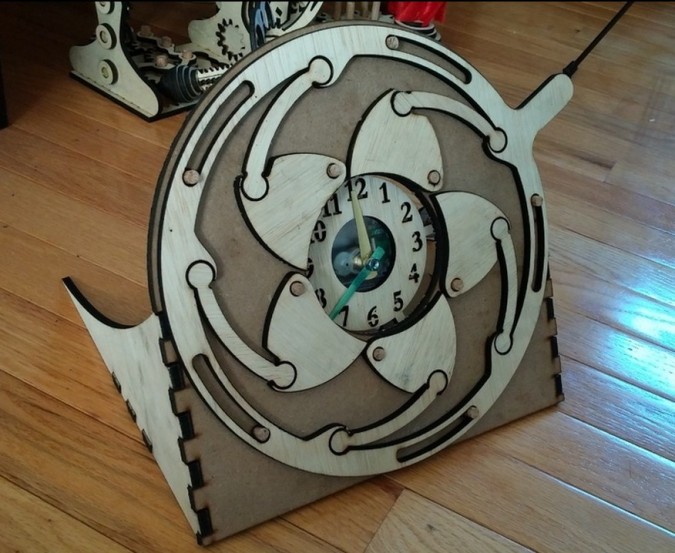 Time to reveal with mechanical precision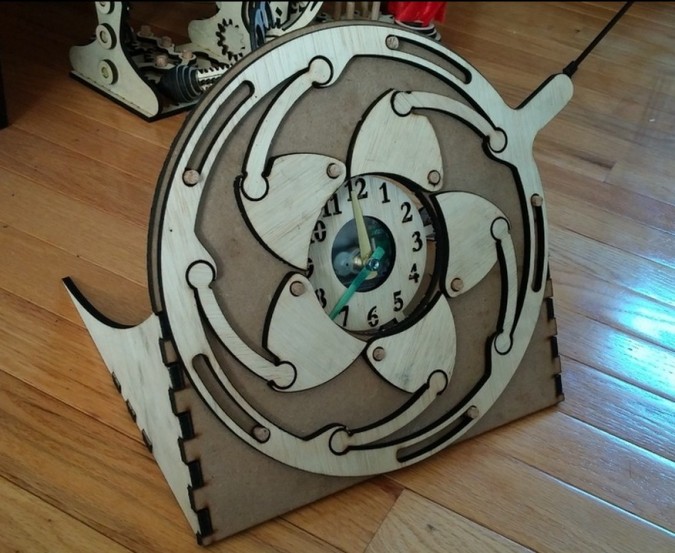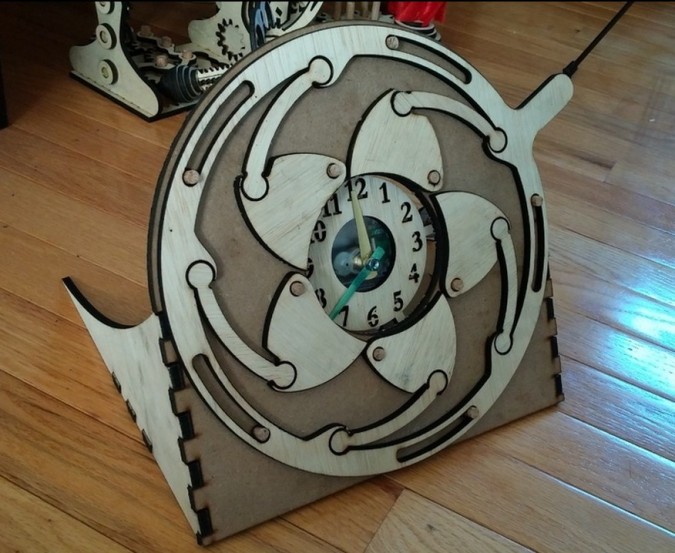 There is something quite magical about the reveal that is the hallmark of a mechanical iris. Watching those leaves glide apart with smooth precision to neatly frame the circular opening is indeed interesting, but what about finding an application for the iris?
Over on Thingiverse, Joseph took inspiration from an existing iris and incorporated it into a laser cut clock. When you want to see the time, a small lever is depressed which activates the iris mechanism, revealing a laser cut clock face. Keeping the physical components of the iris exposed adds a layer of visual interest that invites interaction. Click through to see a short clip of the clock in action.  
This project from Joseph is a fantastic example of how useful Instructables can be as an inspirational resource for laser cutting projects. By taking a mechanism that was already resolved to a high level, Joseph was able to create a new object that is so much more engaging than a regular, everyday desk clock.
…and the best thing is, files to make your own versions are available on Instructables and Thingiverse. How would you use the Ponoko Personal Factory to give the mechanical iris clock your own special twist?
via Thingiverse