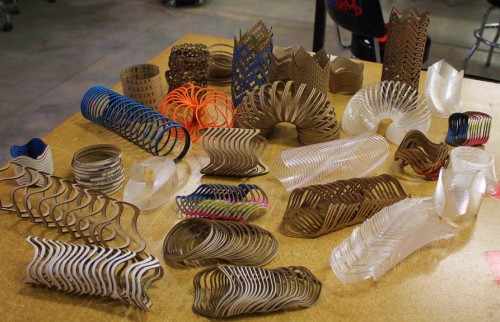 Coils that run rings around Slinky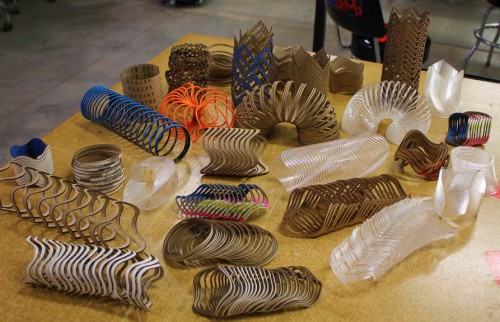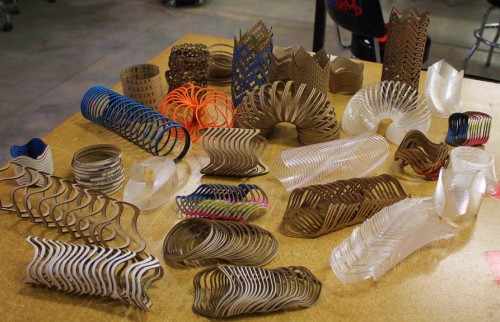 Thanks to the addition of a rotary attachment for his laser cutter, Adam Watters has spent several months exploring what happens when you cut helical paths onto cylinders.
The variety of outcomes shows that there is a whole lot further to go with Springs than the trusty old Slinky would have us believe. Working in materials including acrylic, cardboard and 3d printed PLA, he has created a range of forms that have a mathematical beauty both as static objects and when in motion.
Discovering new patterns and the shapes and forms that follow has been a rewarding process for Adam. When questioned as to what the point of it all is, he had this to say:
For a little while, I turned my attention to finding an application for these, but that proved to be way less fun than experimenting with the process and cutting new springs. So for now, they are what they are.
Head over to Instructables where you can read all about laser cutting acrylic and cardboard springs, from a straightforward spiral through to cuboid grids, nested coils and even compression springs that take things in another direction entirely.
via Instructables: Laser Cut Helical Springs