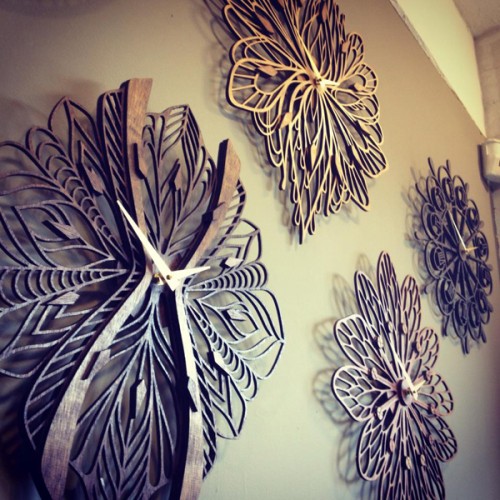 Taking inspiration from ornate European public timepieces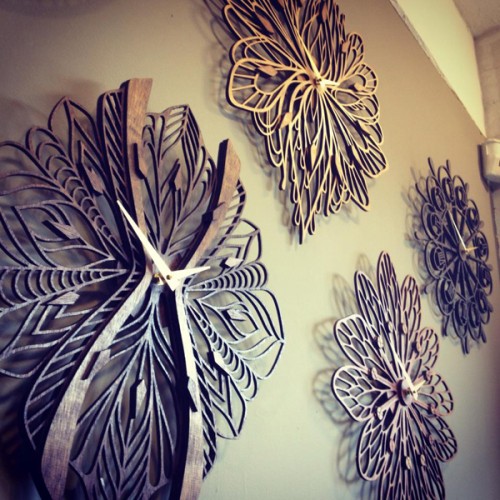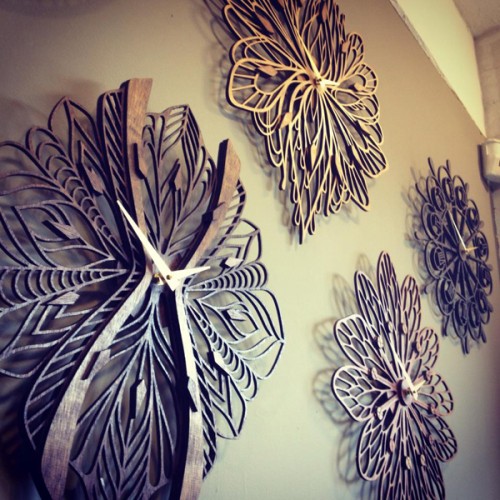 There is a lot to see at the Renegade Craft Chicago Winter Market in 2013. For those lucky enough to be in town on the 7th and 8th of December, one of the designers to look out for is Chicago native Sarah Mimo.
Over the past few years, Sarah has been building on a body of work that is inspired by an earlier visit to London and Prague. While on these travels, she found the beauty of Europe's public clocks particularly memorable and has incorporated this influence into her artwork.
The result is an exceptional collection where she brings her own flavour to the idea of an ornamental timepiece. Laser cut and then finished and assembled by hand in her Brooklyn studio, these clocks are sure to pass the test of time.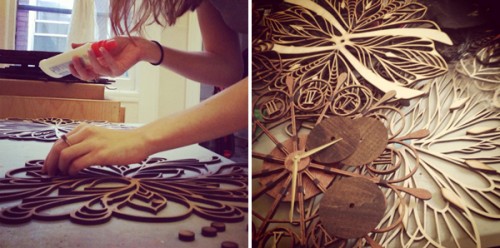 See more from Sarah and other creative artists at the Chicago Renegade Craft Fair Holiday Market on December 7-8, or for those who miss out, there is plenty of laser cut eye candy on her website.