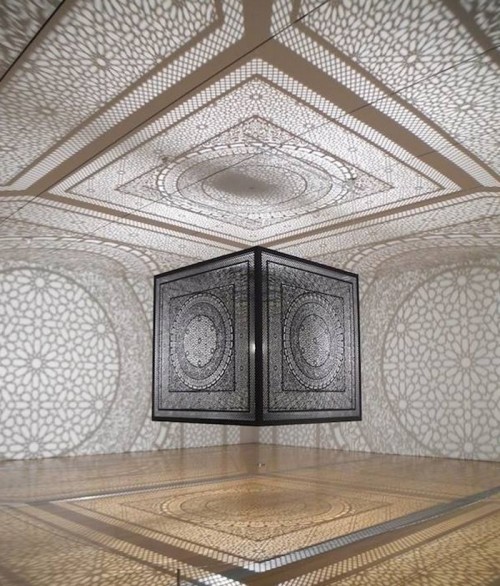 Mesmerising projection installation wins major art prize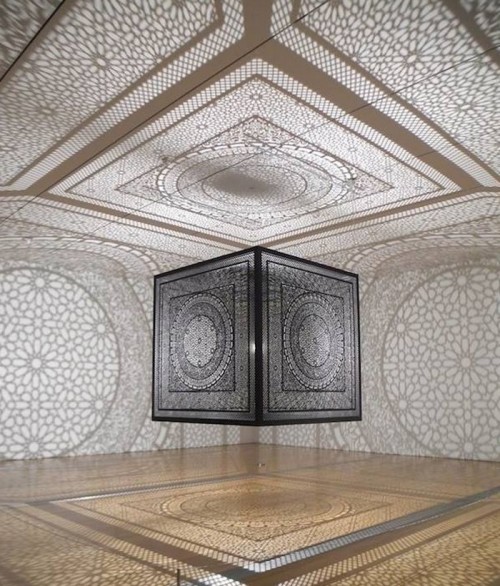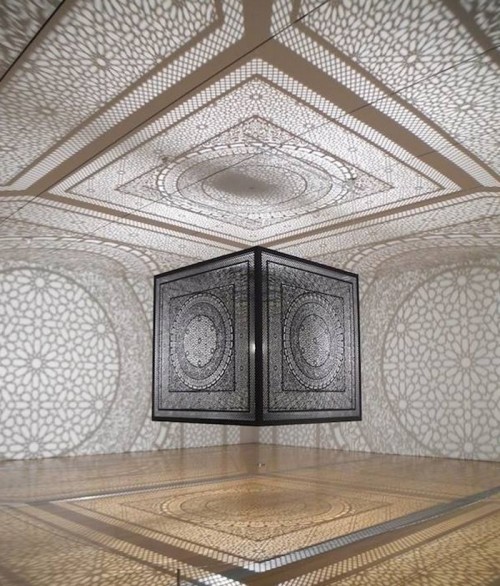 The intricate patterns projected by artist Anila Quayyum Agha's installation piece envelop the surrounding space with an immersive interplay of light and shadow.
Titled Intersections, the laser cut cube houses a single light bulb that shines through the exquisitely detailed panels. Evoking the distinct aesthetics of Islamic art and architecture, the suspended artefact blurs boundaries as the viewer is invited into the space, drawing them in while at the same time excluding them from physically reaching the central focus point.
Anila describes the installation as challenging the viewer to "…confront the contradictory nature of all intersections, while simultaneously exploring boundaries."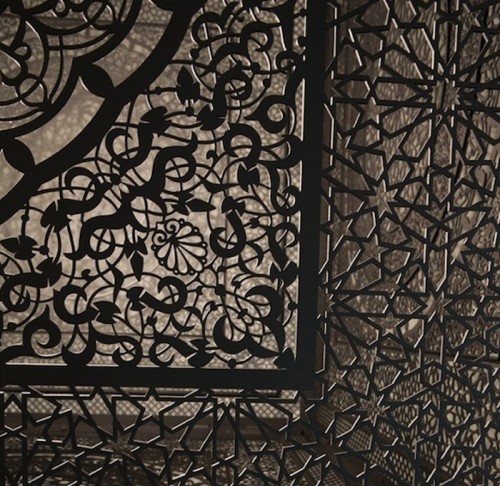 Making an impact beyond the physical space, Intersections deservedly won Anila both the $200,000 Public Vote Grand Prize and the $100,000 Juried Grand Prize at ArtPrize international art competition in Grand Rapids, Michigan. Click through to learn more about the thinking behind this intriguing laser cut art piece.
Anila Quayyum Agha via The Creators Project