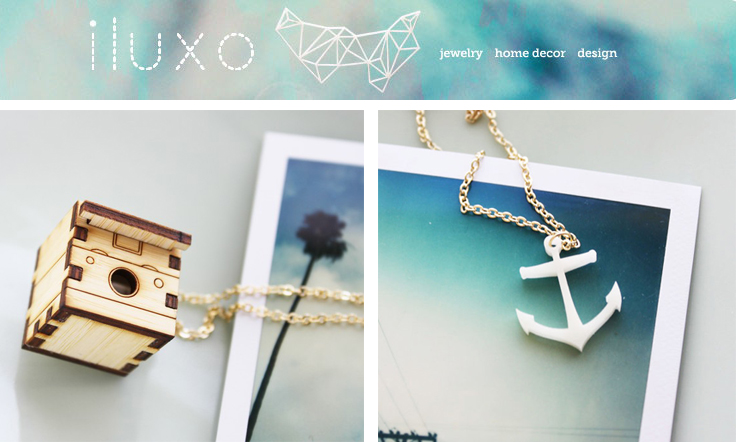 Ponoko-made products by Mariko Carandang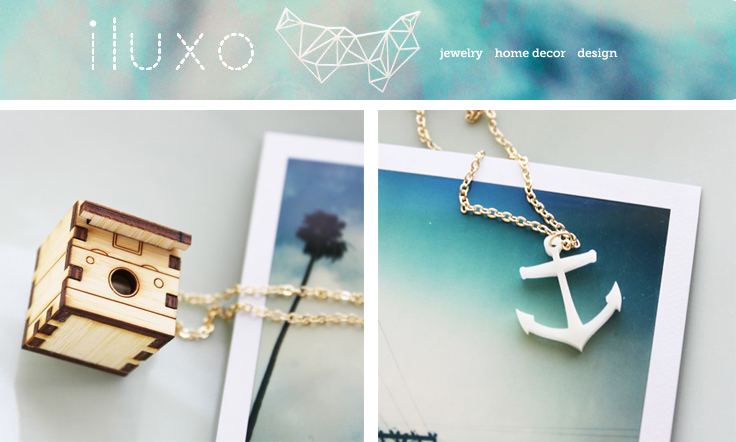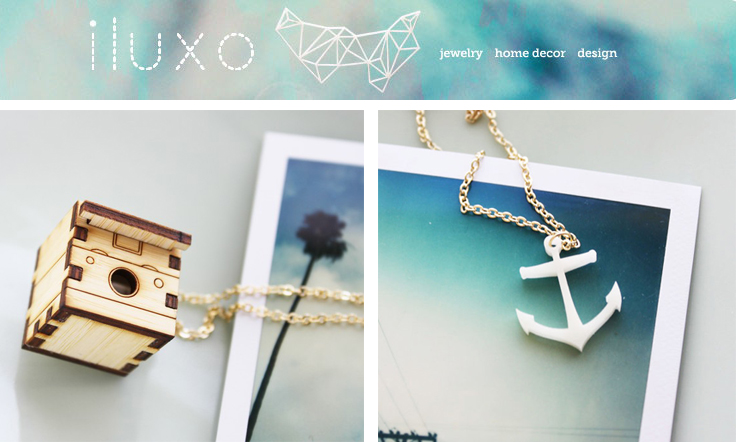 Most small creative companies start with a product — not a business plan. But Mariko Carandang of iluxo was all business right from the beginning.
"One day I decided that I wanted to start a company and start selling things on Etsy," she says. "I wasn't already making something that I wanted to sell. I asked myself 'Now what should I make?"
As a web developer and designer in San Francisco, she had the software skills to jump into digital fabrication. Mariko did lots of product research ranging from materials to manufacturing methods to fashion trends. She finally decided to enter the competitive market of laser-cut jewelry, and the next big question was how to set her designs apart from the crowd.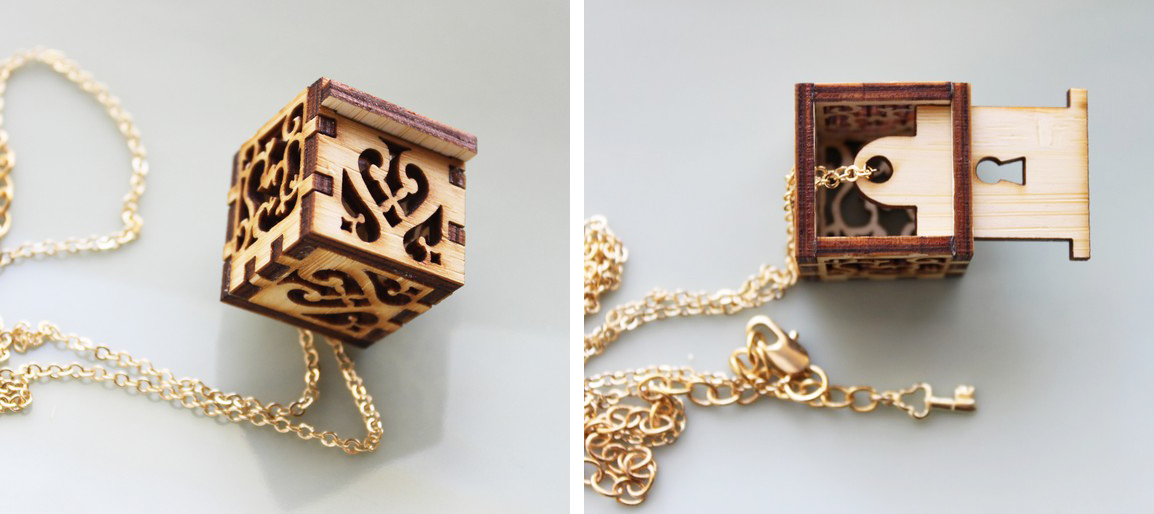 "Laser-cutting is inherently flat, so I thought a good way to differentiate my first product was to make something 3D. That's where the idea of creating a locket came from," she says of her first design.
When I ask her why she initially chose Ponoko's laser-cutting service, she gives me two key reasons.
"I like working on both the creative and strategic side of things. Outsourcing part of the manufacturing means I have much more time for design and for managing my business," she explains.
The other reason has to do with the future of her company. "One of the most difficult aspects of a small business is scaling," she says. "If my business was successful, I didn't want that growth to make it impossible to meet the demand. Ponoko makes it easy to scale production."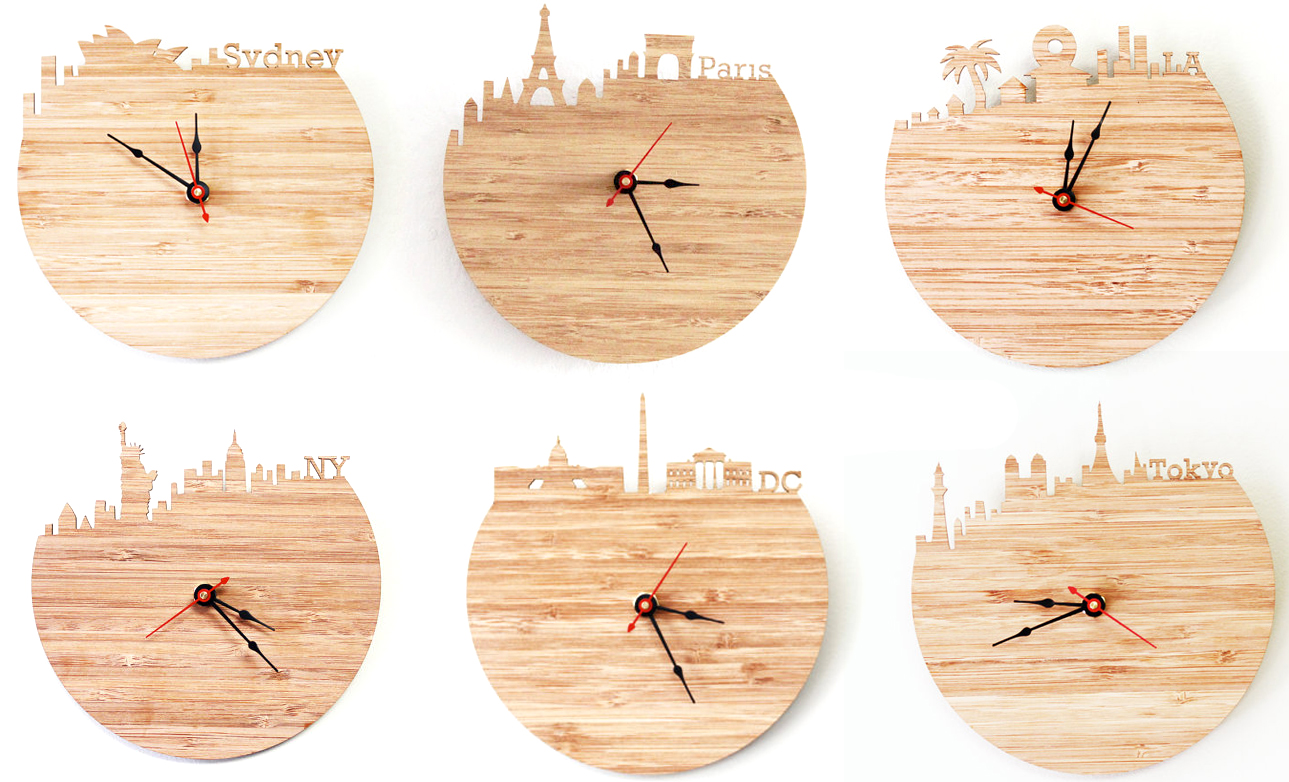 It's been almost two years since Mariko launched iluxo on Etsy. Since then she's expanded her product range to include several versions of her signature locket, a collection of city skyline clocks, and an assortment of other fashion accessories.
Her most popular product is the Kitty Kat Ring. She recently sold hundreds as part of Glamour Magazine's recent Cat Fashion event last week.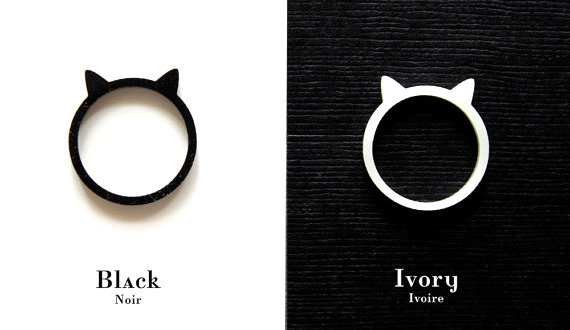 I ask Mariko for a parting word of advice to others who would like to start their own product line, and she stresses the importance of market research: "I think it's really important to know what's out there. The reality is that fashion changes, and the best way to get press is to have fresh designs that are relevant to current trends."