Ponoko-made project by Drew Tetz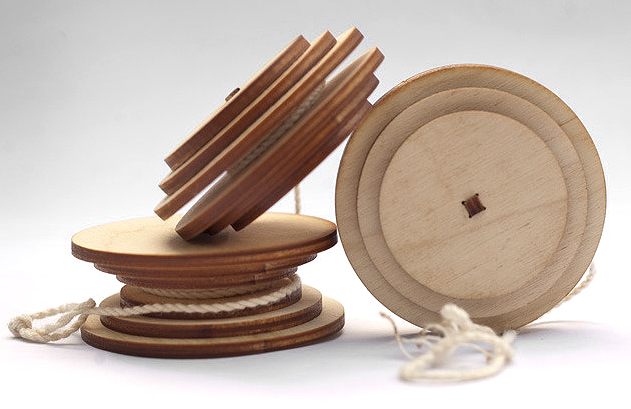 Drew Tetz is a professional yo-yoer who travels the country competing as part of the official Duncan Crew. When it's not yo-yo time, he works as a graphic designer in Silver Spring, Maryland.

Drew has combined his design skills and yo-yo know-how to create a flatpack yo-yo with Ponoko. His design was a runner-up in the recent EvD lasercut toy design competition, and you can see him assemble and demo the yo-yo in the video below.
He's also made a flatpack kendama, a traditional Japanese toy similar to cup-and-ball. You can watch the kendama in action in the video below.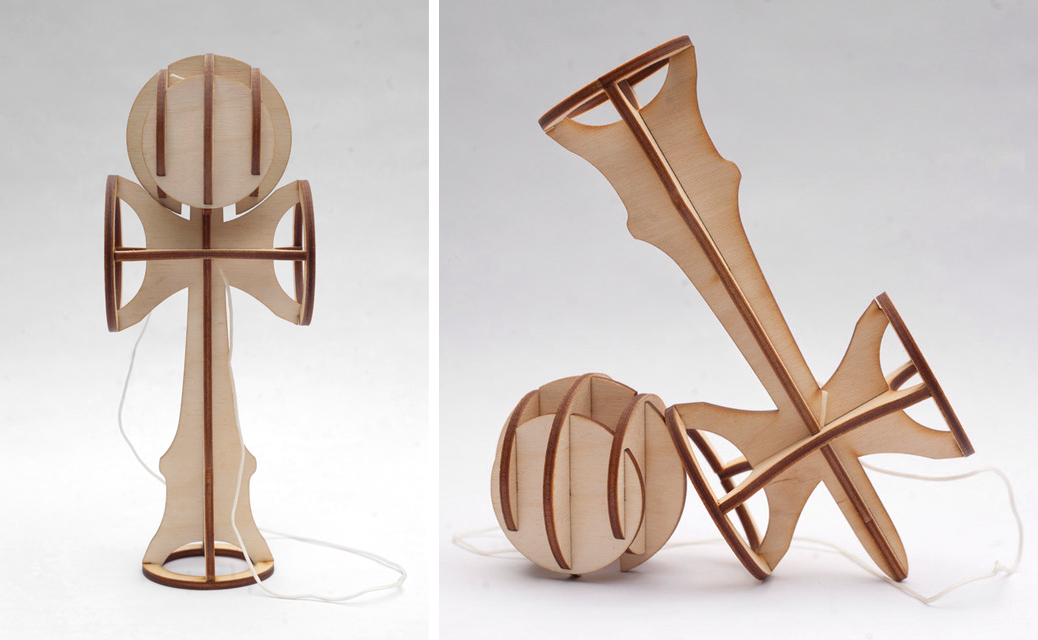 When I asked Drew why he likes to make toys, he said that he believes design should be enjoyed. "Toys are disarming because you just want to play with them," Drew says "and that element of play can lead to a strong bond with the object that you might not see from a more static sculpture."
You can't bond with Drew's toys just yet, but he says he has big plans to start selling his designs next year. In the meantime, you can download and print a variety of paper toys from his website.
Not everything Drew has made with Ponoko is a toy. "I found out about Ponoko from a story on BoingBoing. I really wanted to play with lasers so I drew up some kind of weird ornamental comb with an octopus, got it cut out of acrylic, and gave it to my sister," he says of his first Ponoko project.
If you're interested in buying one of Drew's designs, you can find contact info here, and he'll let you know when they're available.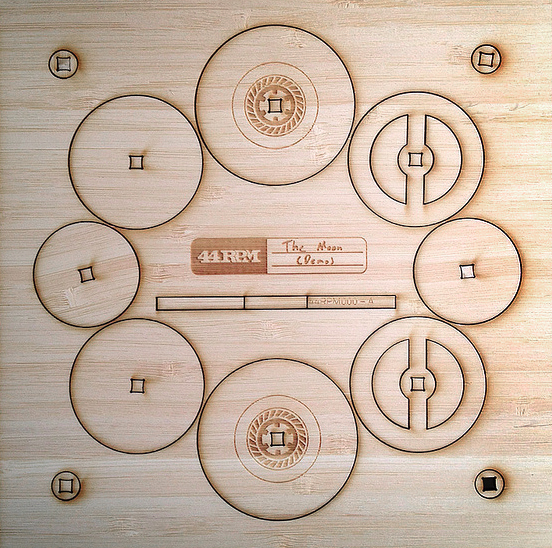 And check out Drew performing some amazing tricks next to fresh water streams, in front of copper fountains, on stony beaches, and in what looks like a bicycle store bakery!