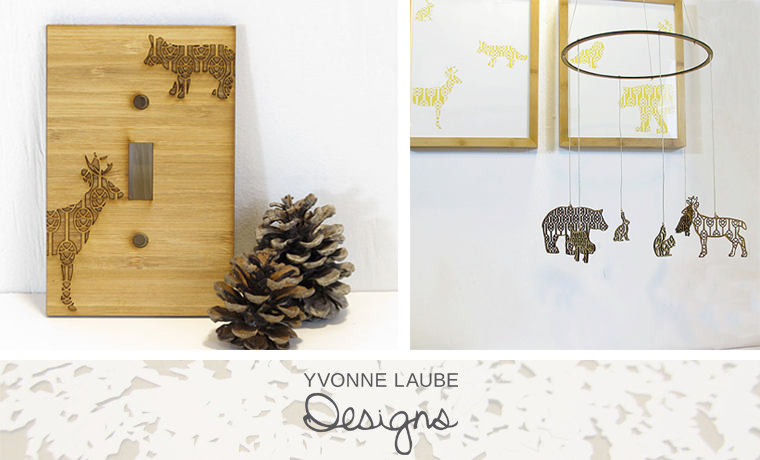 Ponoko-made products by Yvonne Laube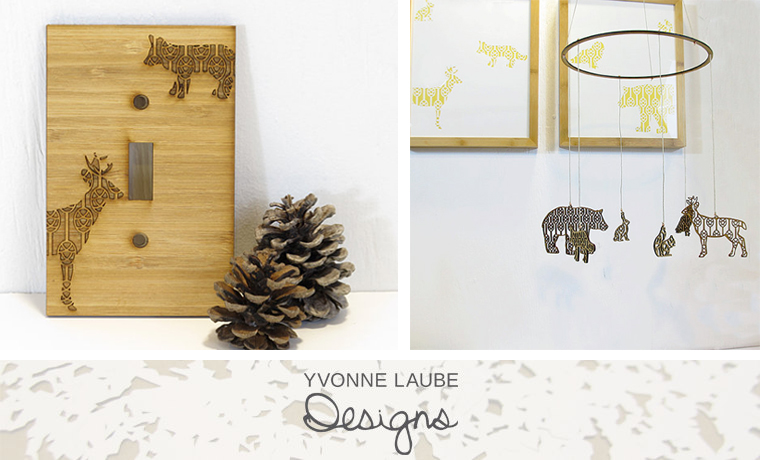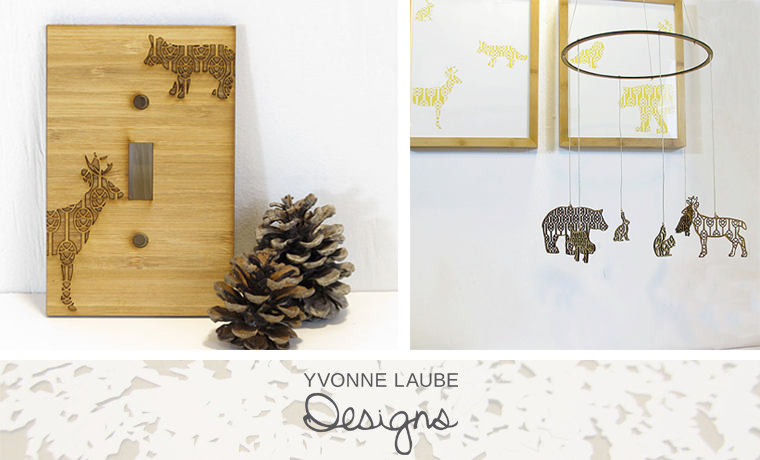 The inspiration for Yvonne Laube's adorable animal mobiles, switch plates, night lights, and holiday ornaments initially came while she was decorating the nursery for her newborn son.
"I was looking for pieces that were clean-lined and both modern and traditional," she says. But when she couldn't find quite what she was looking for, she decided to make her own designs with Ponoko's laser cutting service.
And luckily for her, Yvonne's single entry into last year's YippieYay contest won her the opportunity to try Ponoko free for a whole year.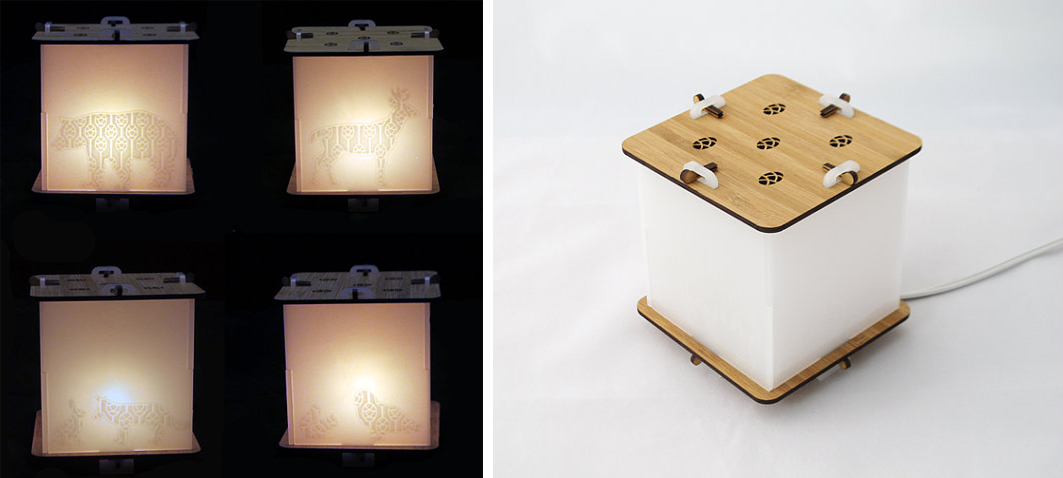 The timing was perfect, as Yvonne had decided to leave her job as a marketing manager and start a small business from her home in Poughkeepsie, NY in order to spend time with her son.
But she wasn't able to jump in right away. Ponoko requires specifically formatted design files created with a vector design software. "I had fooled around with Adobe Illustrator before but was by no means proficient with it," she tells me. So Yvonne took online classes from Lynda.com which "helped tremendously," she says.
After overcoming the software learning curve, she developed a small collection of nursery-perfect decor and opened Yvonne Laube Designs on Etsy.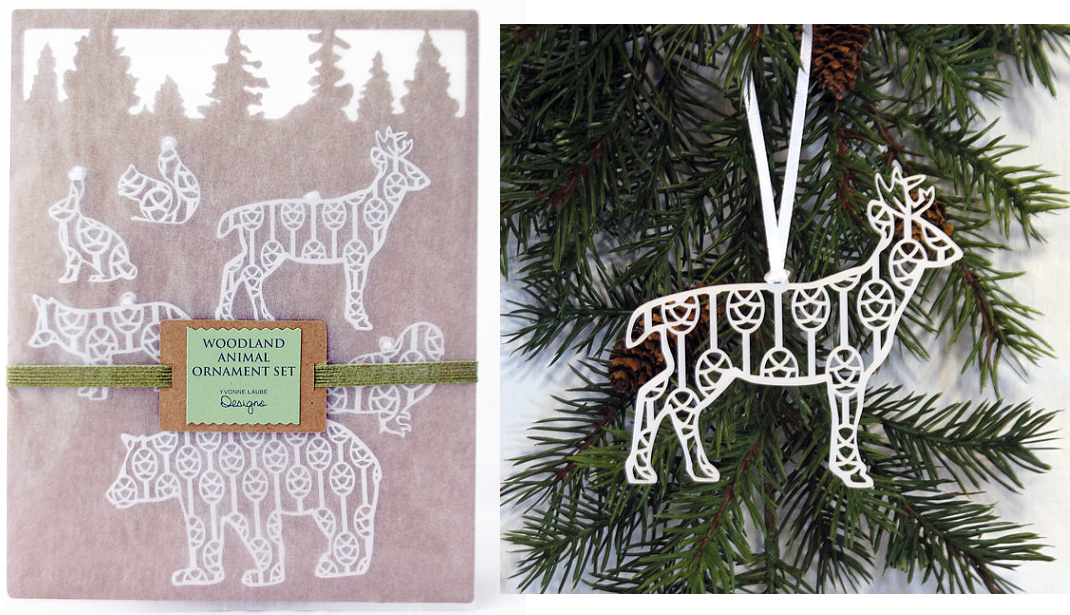 For the holidays, she translated her signature pinecone patterned woodland animals into a set of six Christmas tree ornaments. (As featured in our Holiday Gift Guide!)

Yvonne also likes "to mix mediums such as pairing laser cut bamboo with my handmade paper-cut botanical silhouettes" from which she's created a series of jewelry pendants.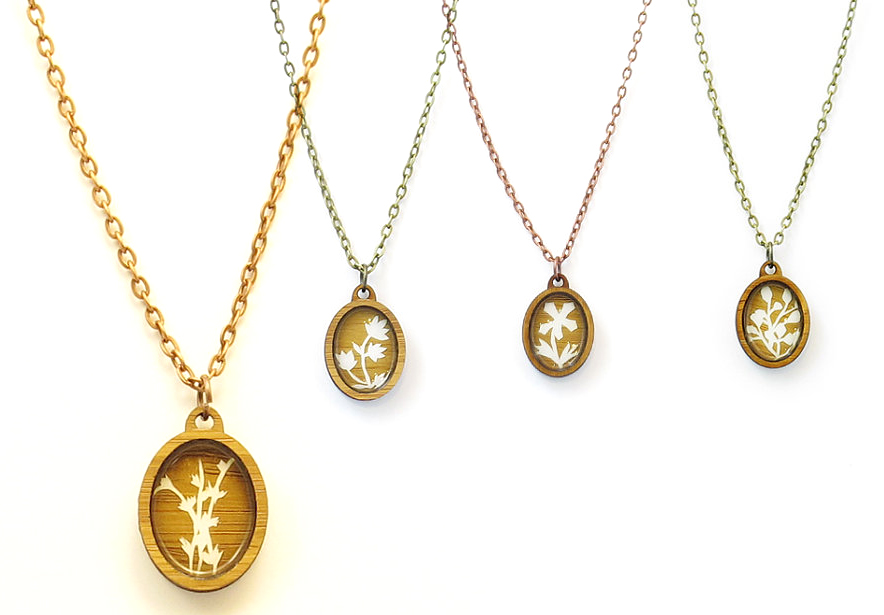 In addition to her Etsy shop, Yvonne also sells in the curated marketplace of New York States of Mind and The Collector Art Shop in Berkeley, California.
"I am working on a digital wholesale look-book," she adds, and hopes to start offering her products in more boutiques next year.
You can purchase pinecone patterned animal ornaments and more at Yvonne Laube Designs.
Inspired to design your own product line? Make it with Ponoko!