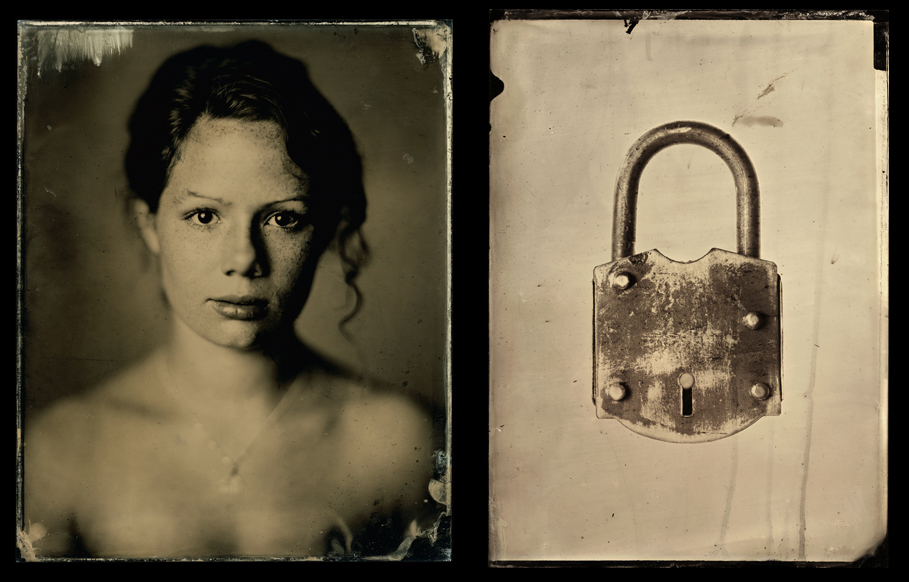 Establishes In Camera Industries in Portland, Oregon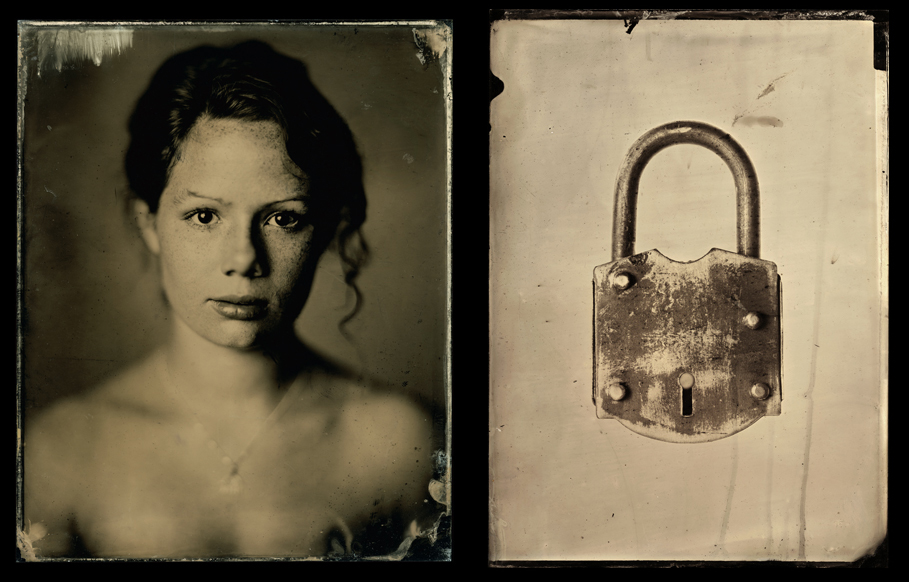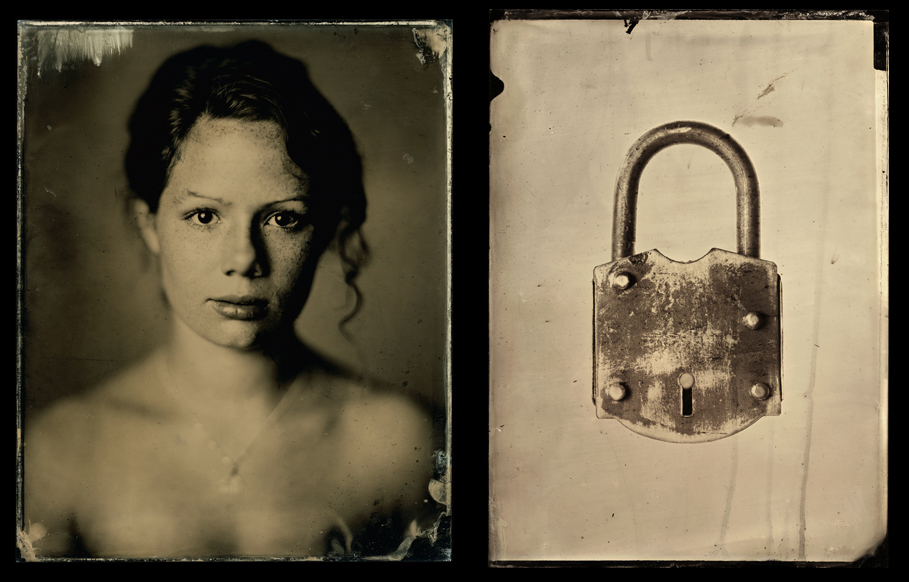 Photographer Jody Ake creates haunting images that capture the subject with incredible dimensionality.
He works with a wet collodion process, a method dating back to the 1850s. "The end results are ambrotypes, appearing on glass in the form of a negative until backed by black velvet, thus rendering the positive image," he explains on his website.
The photographic plate holder Jody uses in his practice "finally deteriorated to the point that it was no longer useable, and finding a well made replacement was imposable. The lack of reliable plate holders inspired me to start making my own."

So in addition to fine art photography and commission work, Jody started In Camera Industries — a small business selling accessories for in camera photography.
Specifically, In Camera Industries sells high quality, photographic plate holders that can be used for "wet collodion (ambrotype/tintypes),
paper negatives, dry plate, daguerreotypes, and any in camera process."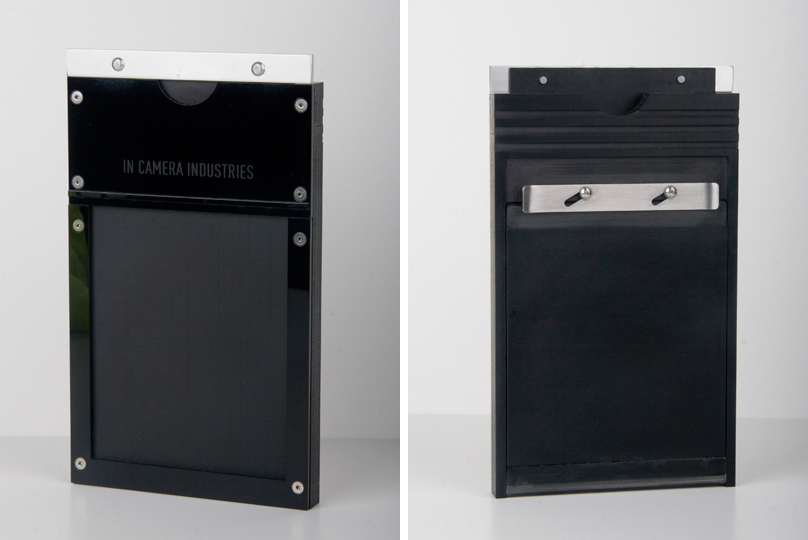 The plate holders are built with laser cut acrylic, stainless steel, and aluminum hardware.
"I first started making photographic plate holders towards the end of 2011. It took a few months to get a good prototype and do some testing, then we started production in 2012," he tells me.
"Orders grew very rapidly, and [the local fabrication shop] could not keep up with demand; so at the end of 2012 I bought my own small CNC," he says.
While Jody divides the CNC milling between a local fabricator and in-house production, he uses Ponoko to laser cut the plastic panels.
"A friend of mine recommended you" he tells me. But Jody had no design software experience. "Luckily for me, my wonderful wife is an amazing, talented, creative person. She did all my drawings for Ponoko."
I ask if there were specific considerations to address when designing a device to be used with specialized photographic processes. "Dimensions are critical," he says.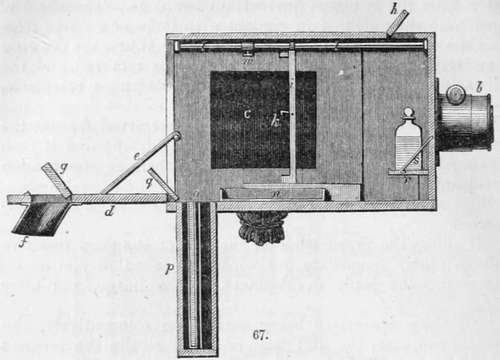 "[You must] make sure the holder fits standard cameras and that the image will be in focus," he explains. "The choice of material is important as well. Most of the chemicals will react to organic materials like wood, so I make my holders out of chemical resistant ABS and Acrylic."
There are other benefits to using steel and acrylic as opposed to the traditional use of wood: "Each plate holder design is more precise, lighter weight, and far less vulnerable to staining and decomposition."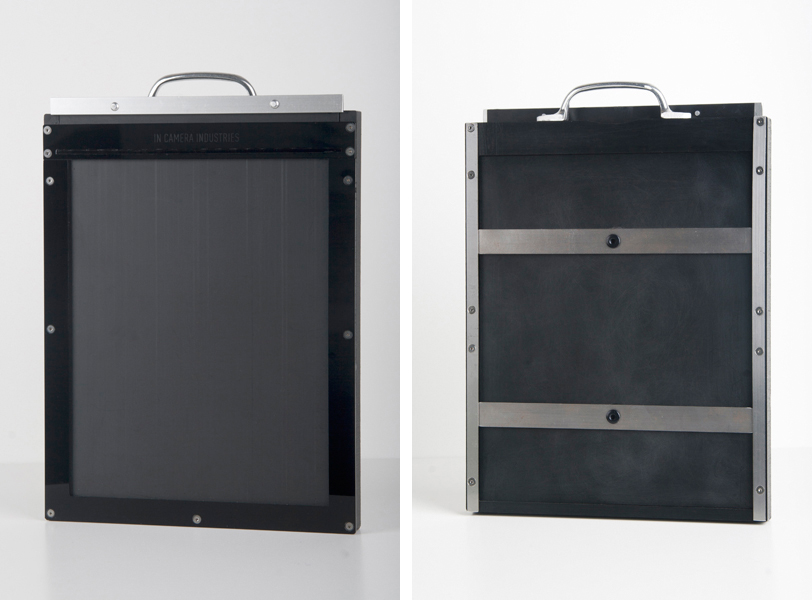 The plate holders, which come in four dimensions and fit all standard cameras, are a beautiful example of contemporary craftsmanship and innovation within a long-tail market/community.
In fact, Jody had a little too much success with his product: "For a short time I was selling through a photographic supply company, but I had a hard time keeping up with their orders and mine."
He now sticks to selling via his website, In Camera Industries, with occasional attendance at analog photography tradeshows.
Below are more examples of Jody Ake's photography.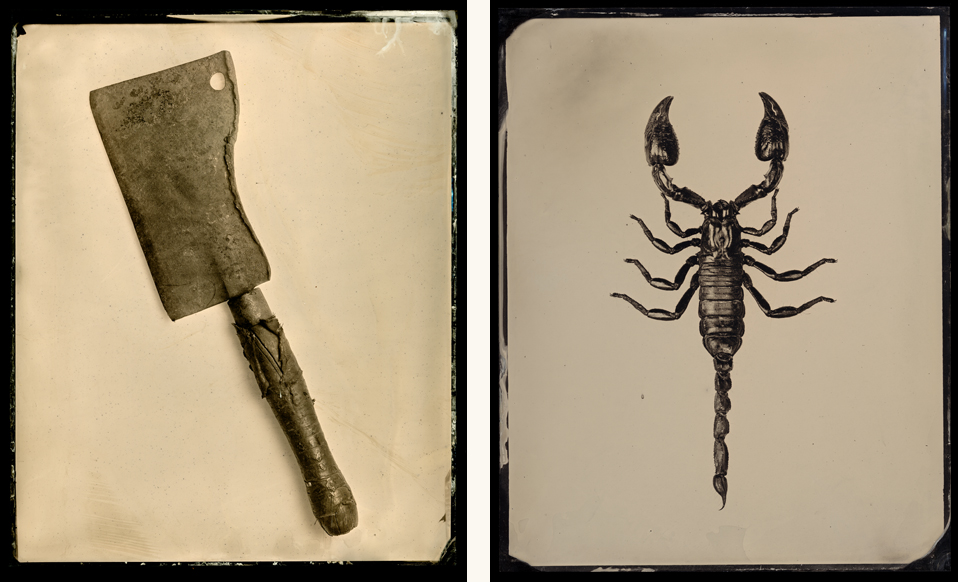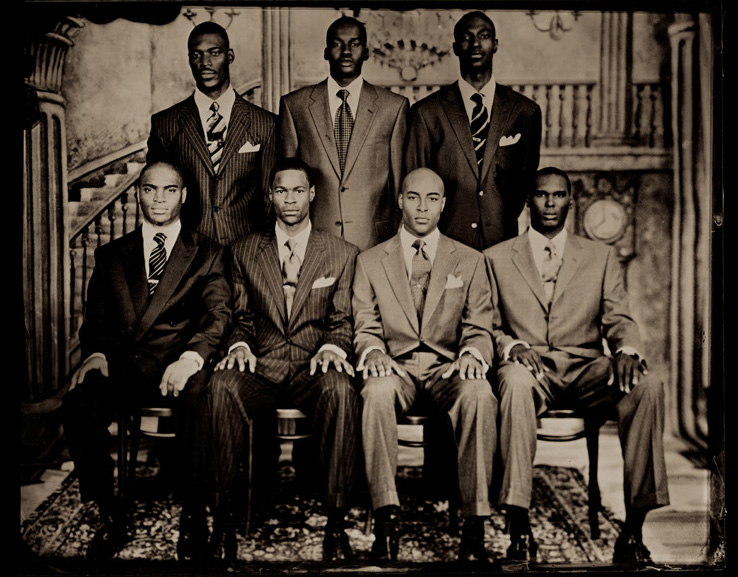 If you're interested in learning more about the collodion technique, Jody has provided a link to an excellent step-by-step guide of the collodion process.
And if you've got an idea for your own hardware product, learn how to make your own stuff with Ponoko.