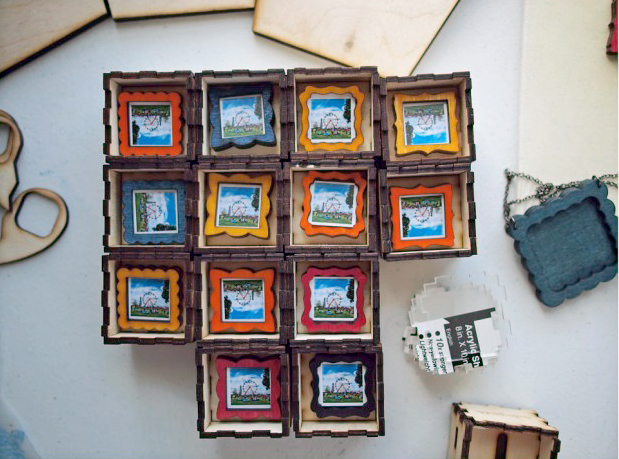 Ponoko-made products by Monique Malcom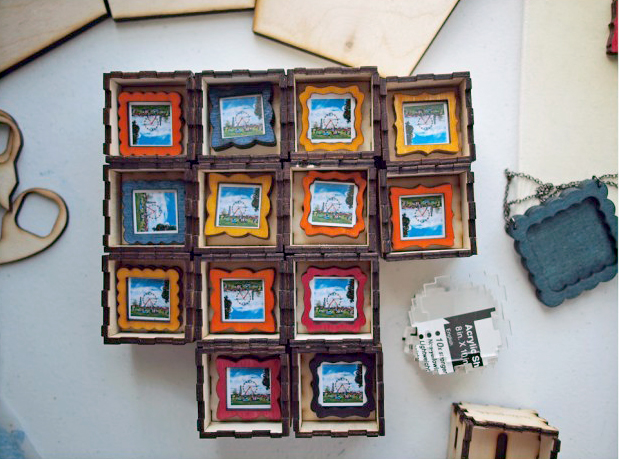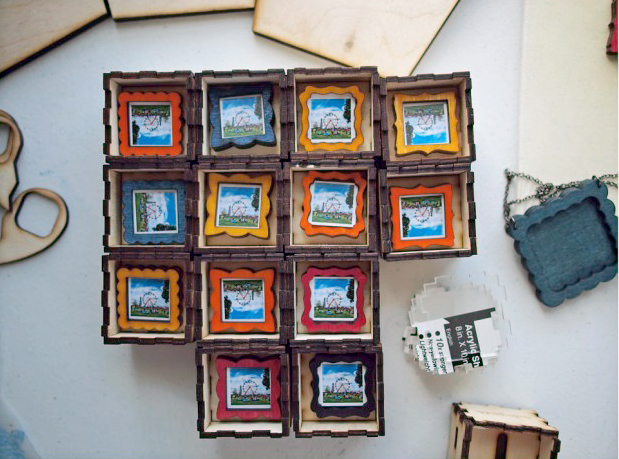 "I've taken up photography as a hobby, and I love Instagram but I haven't printed a photo in years," says Monique Malcom. It's something lots of us in this digital photo age can relate to. But Monique thinks there are some photos that are "just too amazing to be locked in the digital dungeon."
Being a fulltime creator and "Chief Everything Officer" of her own tshirt line Antisparkle, she saw a product design opportunity.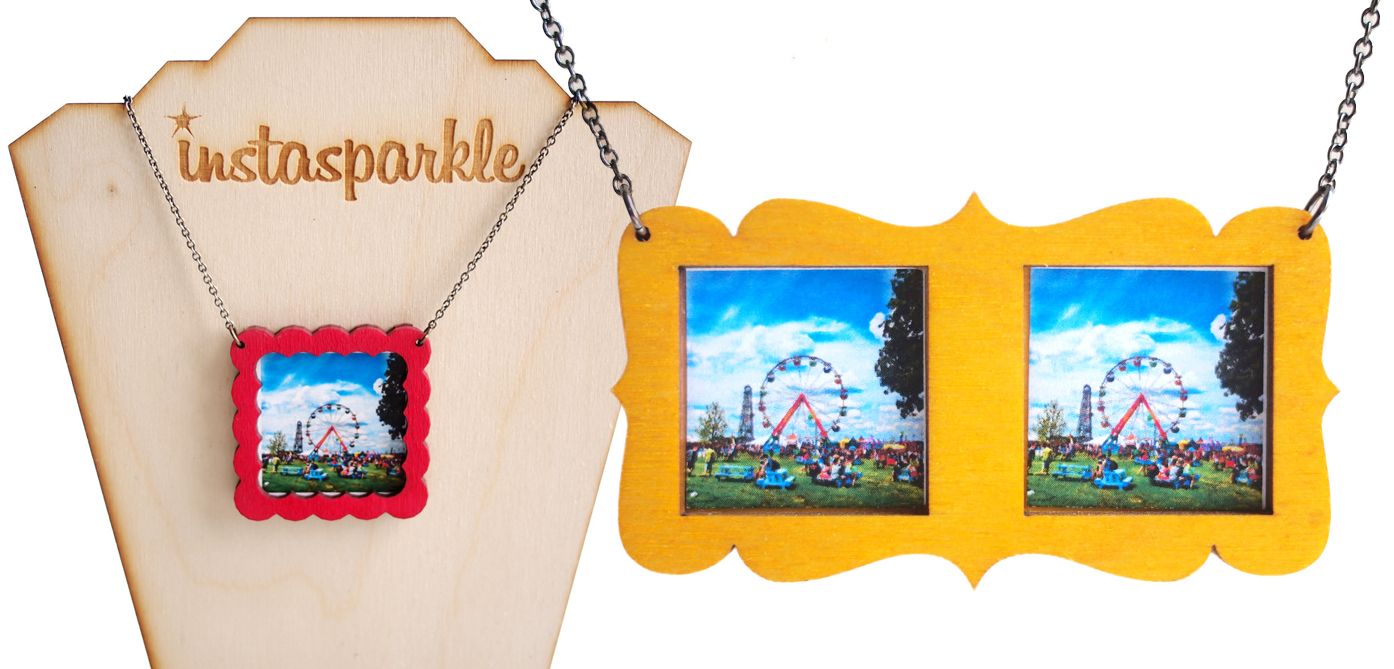 So she created Instasparkle — a line of lasercut photo frame jewelry — to encourage people to show off their beautiful pics. Her colorful necklaces, broaches, and rings can each hold a 1″x1″ photo print.
Her jewelry pieces are lasercut with Ponoko and then hand stained and assembled. "Wood absorbs the color into its grain and patterns, giving it a more vibrant and dimensional look," she says when I ask about her material choice. "I do have plans to use acrylic in the future though," she adds.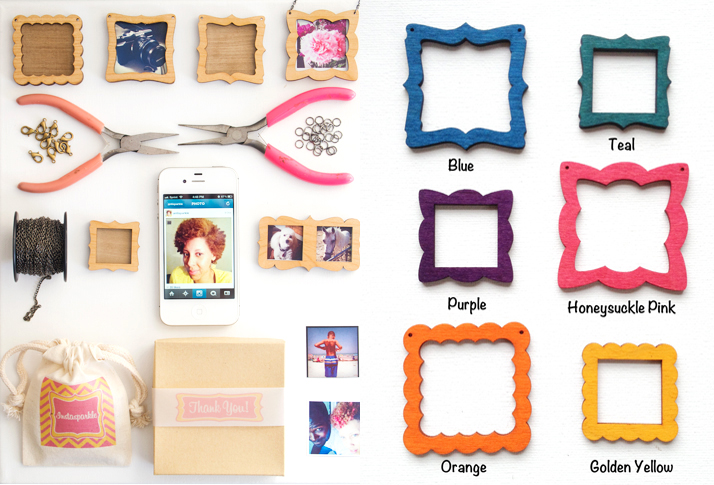 Each piece comes packaged in a signature, lasercut wooden box that features a clear acrylic top. It's a keepsake in itself which took Monique several prototypes and trials to get just right.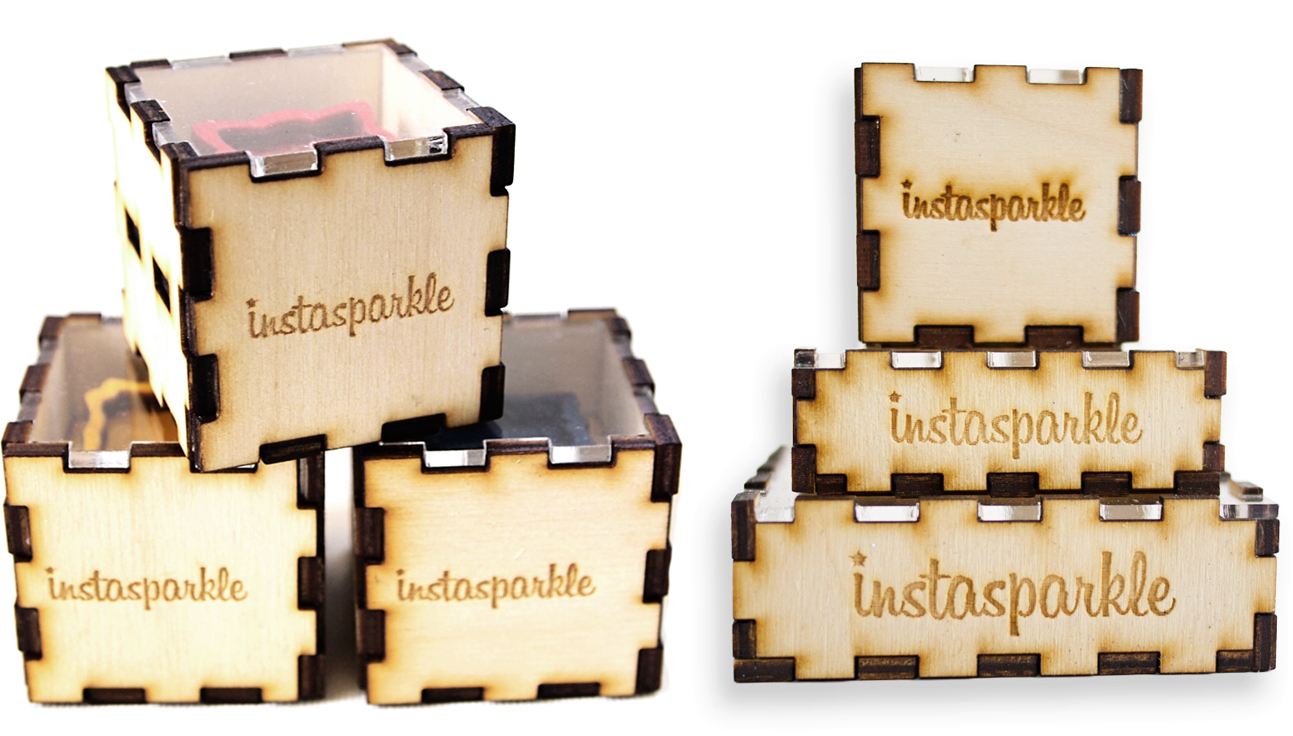 She launched her Instasparkle shop last summer and is slowly getting into wholesale. "I'm doing the Pool trade show in Las Vegas next month to show the line," she says. "I wish I knew how to accurately describe my feelings about this. Let me try… imagine being excited, anxious, freaked out and stressed all at the same time. It's like crying because you are happy," she recently wrote on her blog.
You can purchase one of Monique's photo frame jewelry pieces at Instasparkle. Prices range from $22 to $45.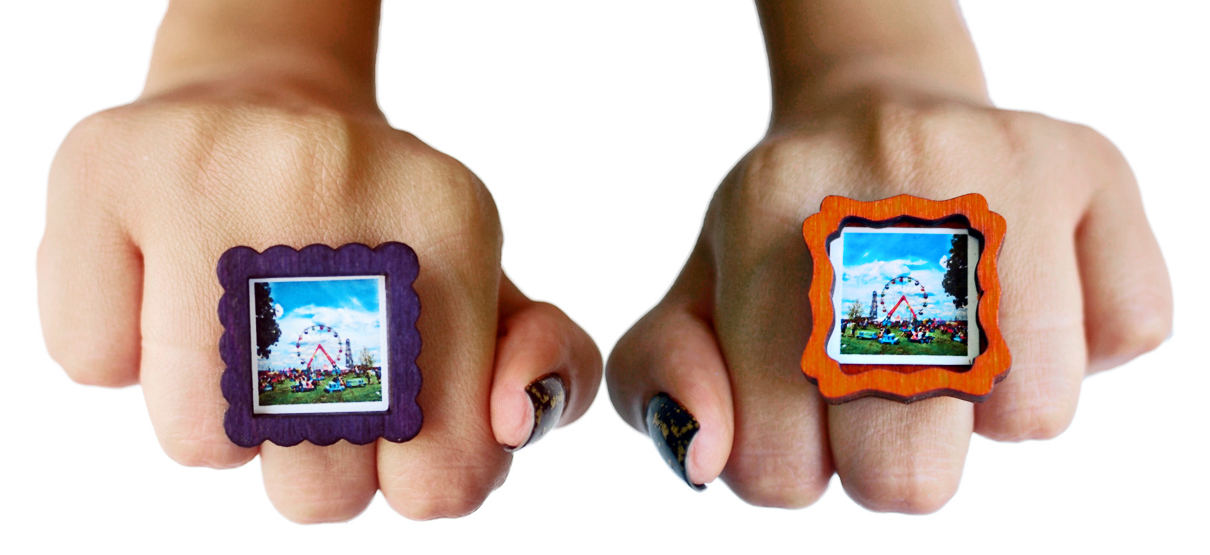 For those of you interested in creating your own line of jewelry, Monique has some excellent advice: "There are lots of great jewelry designers in the market place right now so forget trying to be great, shoot for amazing. Take your time and develop a consistent, well branded line. Consider your customer's entire experience especially if you mainly sell online. Branding and packaging are important and can really get people excited about what you do. Make sure that you utilize those opportunities to show everyone just how amazing your jewelry is."