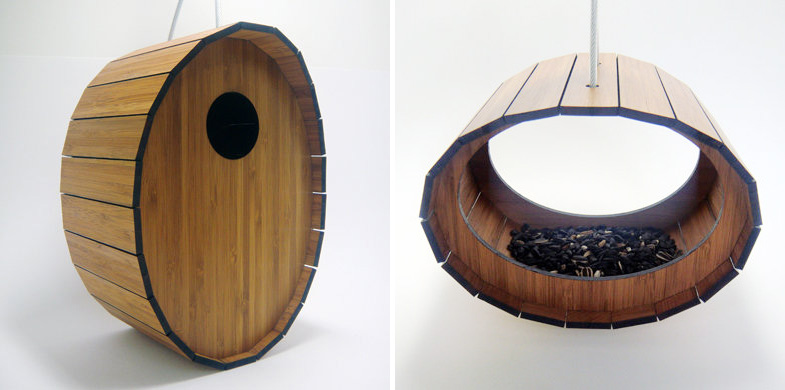 Congratulations to Jee Yeon Bundy!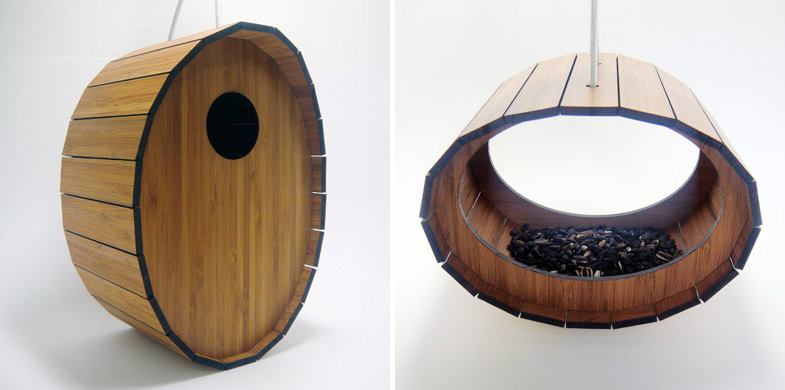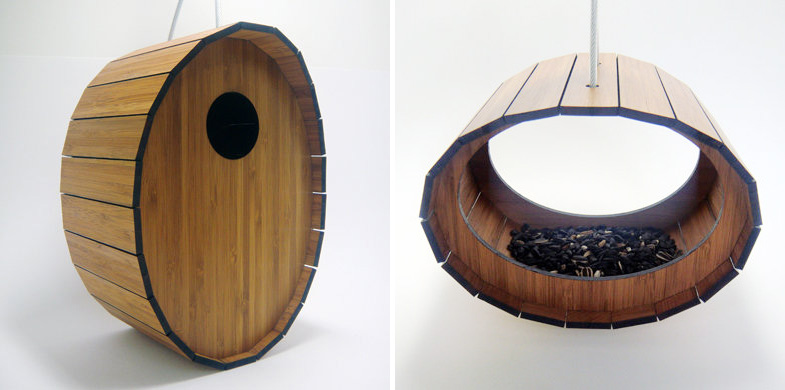 The results are in on Ballista Magazine's Summer Camp Extravaganza Competition. And the winning craft is this incredible bamboo birdhouse and birdfeeder set.
The design comes from Jee Yeon Bundy, an industrial designer trained at the College for Creative Studies in Detroit, MI. Bundy used her Personal Factory to created the birdhouse and feeder using bamboo which she then coated with a weather proofing seal. A rust proof eye hook is provided for hanging, and you can simply clip the feeder on and off for convenient moving and filling. Bundy also includes a list of birds "that would happily live in Bamboo Birdhouse."
Congratulations again to Jee! And be sure to take a look at Jee Bundy's portfolio; she's got lots of awesome product designs from a modern chaise rocker to a PSP carrying case.