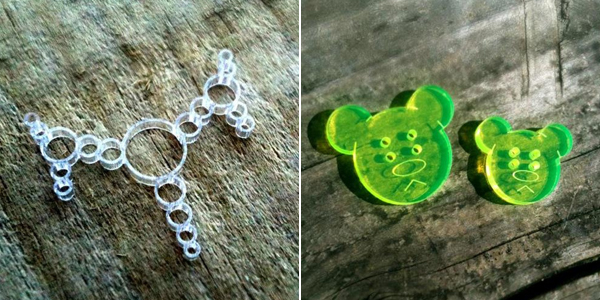 And cutting time and cost of making while at it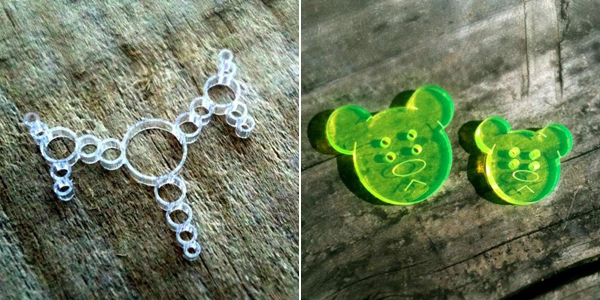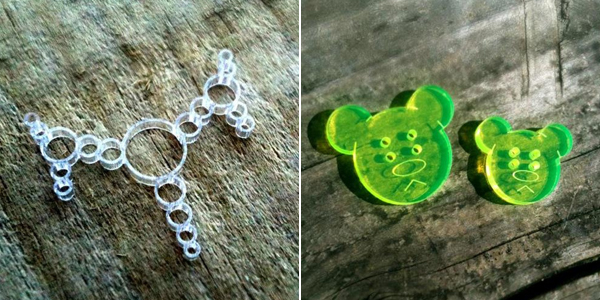 When Aaron Davison discovered that the Ponoko NZ hub was only walking distance from him, he was too intrigued not to try out the service.  Since then he's been using it for al sorts of projects and experiments.  So far, Aaron has produced laser cut 2-D and 3-D costume pieces, buttons and templates from various materials.  He's experimented with acrylics, Styrene, Bamboo Ply, Eurolite Poplar, leather and card stock.
Aaron's material selection is guided largely by his experience as a modelmaker – something he's been doing for years.  Now the manual making techniques he'd learned over the years have been, in most part, taken over by the digital processes, resulting in more time spent on designing and refining ideas than making.  The manual component of the process is still there, but mostly in form of finishing, such as sanding, staining and assembly.  The general outcome? It takes less time, effort and money required to produce a more polished product.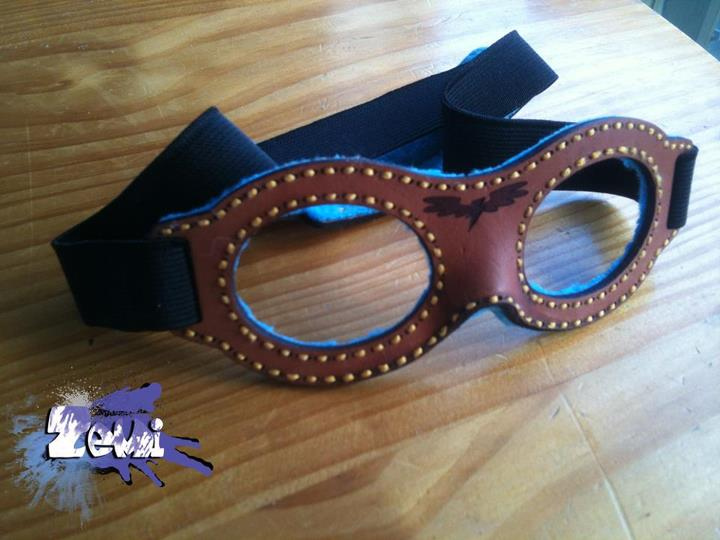 Years of hobbyist prop designing have resulted in a multitude of digital files waiting to turned into physical objects.  The main obstacle to this used to be lack of access to the right tools and enough funds to transform those ideas into real things.  Now Aaron is revisiting his old designs to prepare them for production with laser cutting, 3D printing and CNC routing.
Not everything is laser cut to be the final product.  In the case of the N7 Helmet from Mass Effect, the laser cut card stock parts formed an armature that was fiberglassed on the inside and used as a base for sculpting.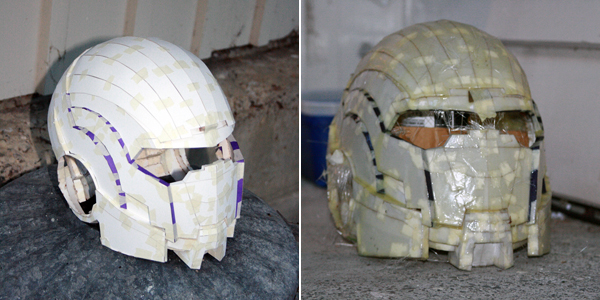 Read more abour Aaron's process after the jump:
How would you describe your creative process? It mostly revolves around gathering lots of reference material, for original designs the references are more for inspiration. Then I start sketching everything out and move to either Solidworks for 3D designs or Illustrator for the 2D stuff.
Sketching is probably where I spend most of my time, the app Paper by FiftyThree on the iPad is one of my most used tools now and it's cheaper than having to buy sketchbooks all the time, lighter too.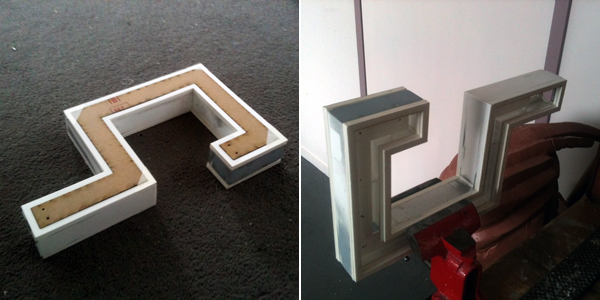 Have you been surprised by anything in the Ponoko process? I would have to say I've been surprised by how easy it can be to create designs for cutting and how quick it is too.
Do you have any tips for other makers? I would suggest joining a few of the webinars on lasercutting, routing, and 3D printing. Even if it's not something you're specifically looking at doing, I found them interesting and helpful. Also if you can, try and meet up with other local makers who are doing similar things.  Prototyping everything is really good to do too, even if it's just printing the designs out on a standard printer to see how it all works.