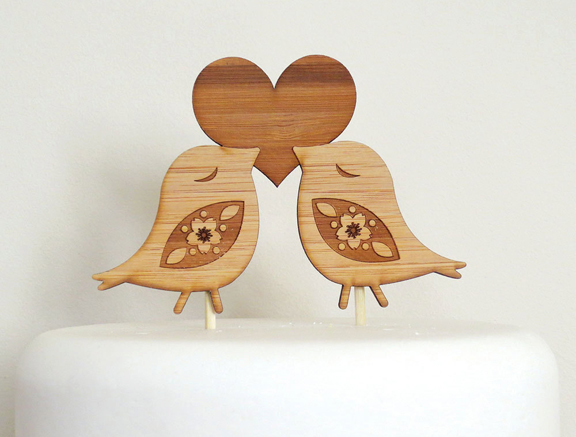 Ponoko-made products by Valerie Thai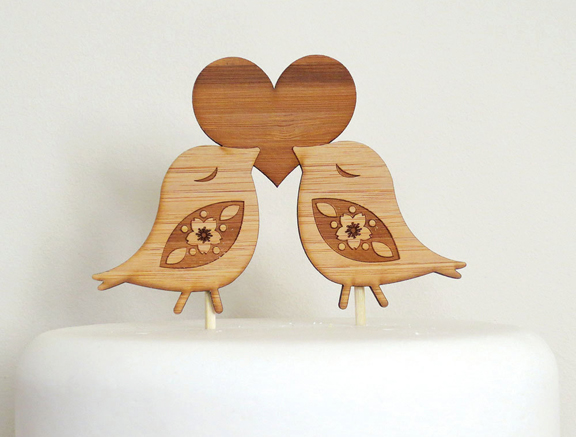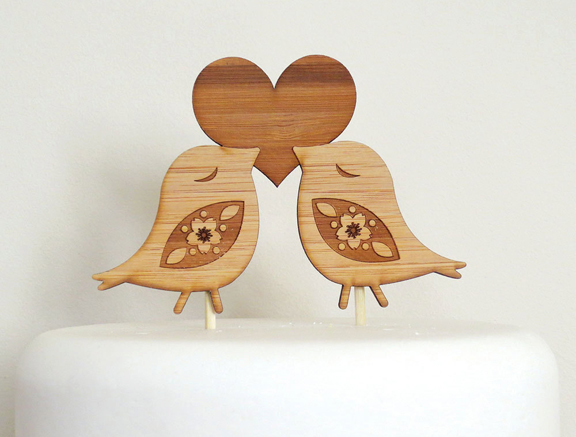 It was love — of wood — that lead designer Valerie Thai to laser cutting.
"I have always loved working with wood as a medium. In the past I did a lot of woodburning (pyrography) as a hobby and craft," she says.
When Valerie started seeing laser cut wood designs on various blogs, she decided to research the method a little more. She then came across Ponoko in the Etsy forums. "It was really exciting to know that there was a way I could work directly with a user-friendly laser cutting company," she tells me.
Having worked several years as an editorial art director, Valerie set up her own design studio, Cabin + Cub, in 2006. The flexible hours of owning a business gave her time to develop a product line which she currently sells in her Cabin + Cub Etsy shop and in boutiques in the US and Canada.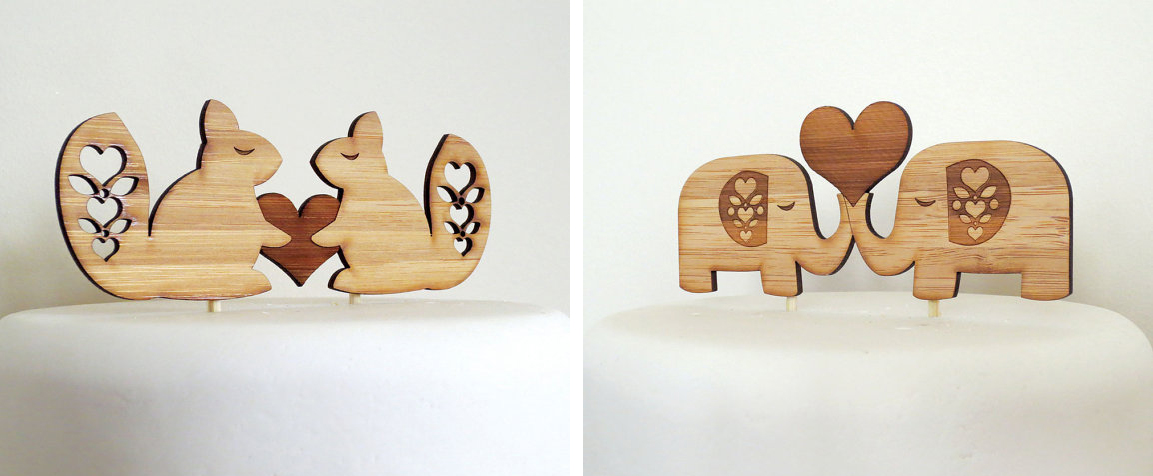 In addition to selling her Ponoko-made jewelry, Valerie recently added a series of bamboo cake toppers featuring animal pairs in love. The idea came from her frustrations planning her own wedding six years ago "when there weren't as many cool indie wedding items readily available." So she decided to create modern and, most importantly affordable, cake toppers with her signature designs.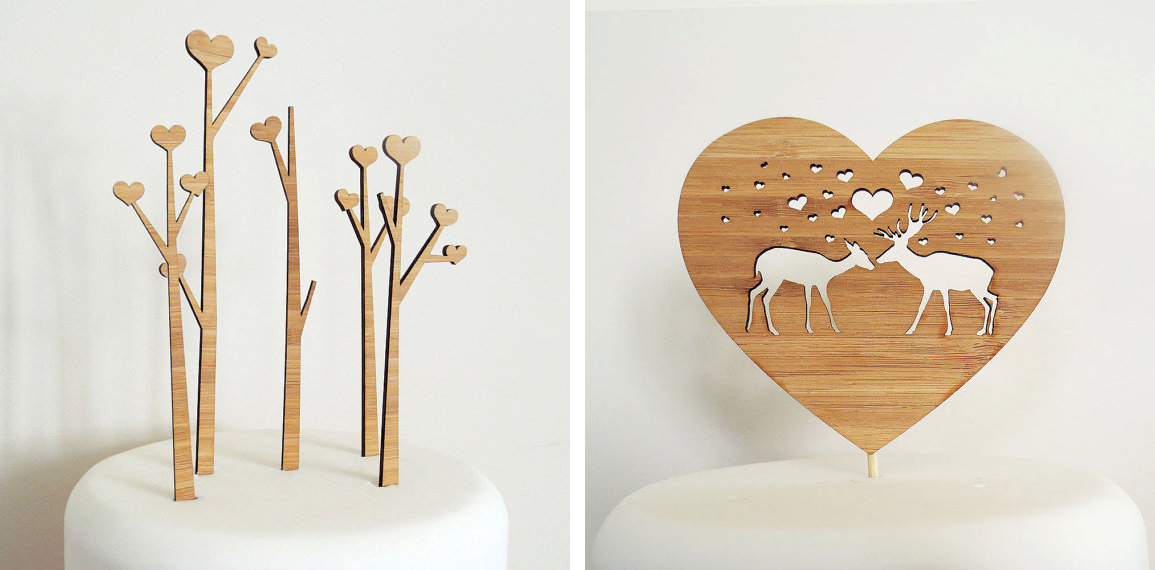 These adorable wooden cake toppers are now available for $30-$40, just in time for wedding season. And there's more adorable in store this spring — Valerie is expecting a new baby in May!
You can shop all of Valerie's designs at Cabin + Cub on Etsy.