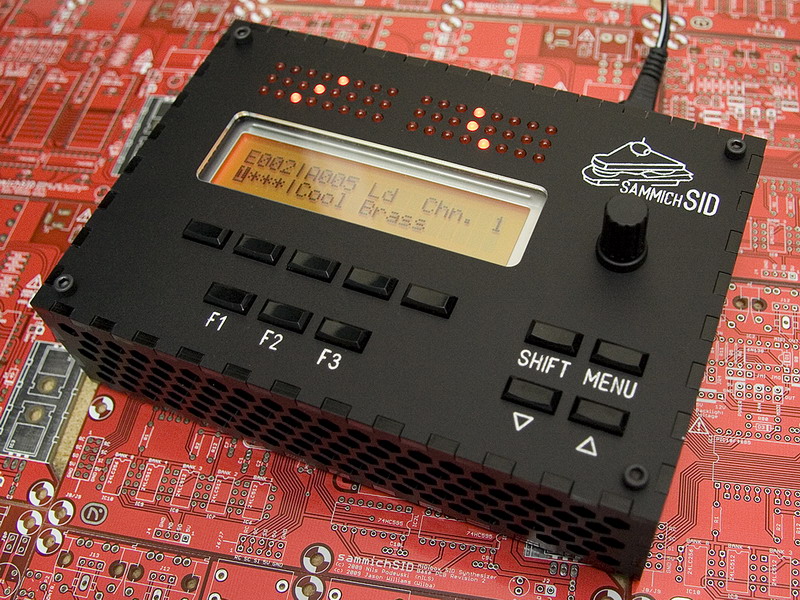 SammichSID is the "no excuses" MIDIbox SID synthesizer kit designed in Melbourne by Jason Williams.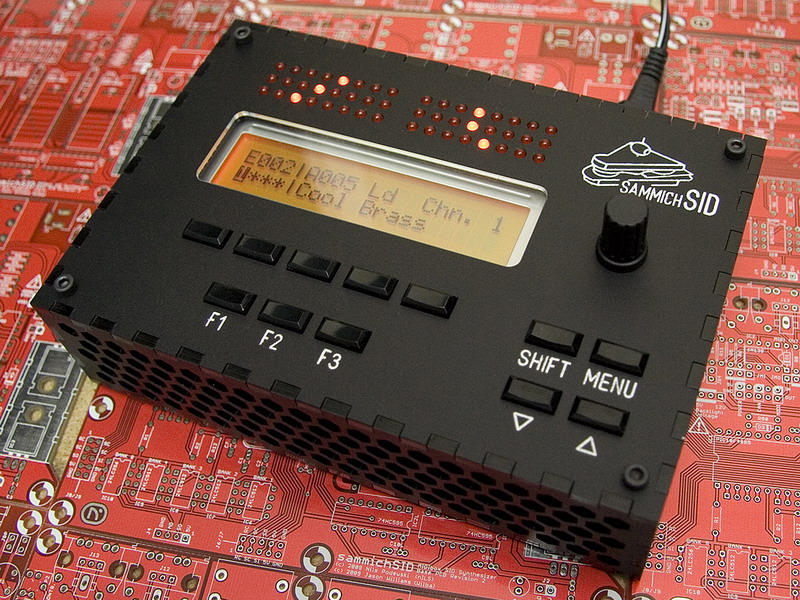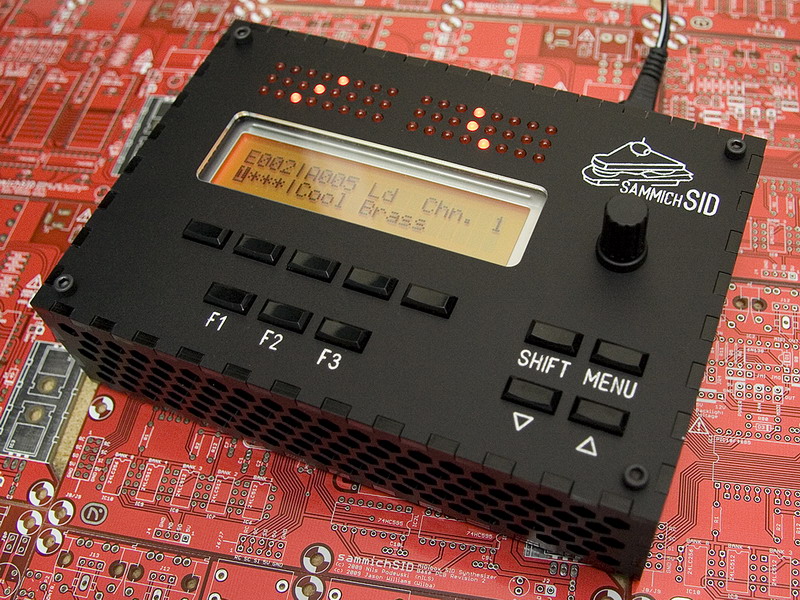 What type of products do you make with Ponoko?
Cases for DIY electronic projects, like sammichSID
How did you used to make products before coming across Ponoko?
Most people building electronics projects either use pre-fabricated
cases and manually cut holes for switches and knobs, or get panels cut
and engraved out of aluminium, which is what I did with previous
projects like the MB-6582,  which combined a
pre-fabricated ABS case with CNC machined aluminium panels. There are
places which do CNC machined aluminium, like Front Panel Express,
which specialize in one-off panels, great for the DIY community, but
it can be a bit expensive.
How would you describe your creative process?
I use Inkscape to sketch out design ideas, and print them on paper to
get a feel for the real-world size and shape of things.
What material/s do you use/ have you used and why?
I use matte finish acrylic because I found the glossy acrylic (like
transparent dark grey or black opaque) scratch too easily and show
fingerprints badly…. not good for a control surface.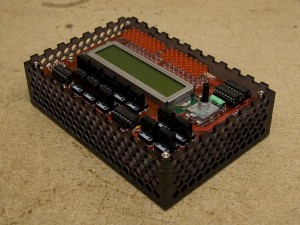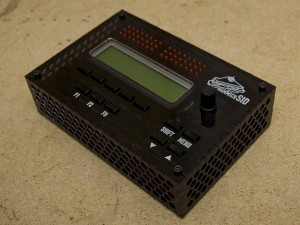 Have you been surprised by anything in the Ponoko process: positives/negatives?
What surprised me most was Ponoko's ability to do custom materials for
just the small P1 size. Since I'm ordering custom materials, I've had
to deal directly with Ponoko staff, instead of just ordering from the
website, so it doesn't feel like I'm dealing with a company, it's more
like I'm chatting with a couple of mates in NZ who happen to have a
laser cutter in their shed.
Do you have any tips for other users?
Don't expect your first order to be perfect, i.e. that your design or
material choice is what you'll eventually use for "production". Don't
be afraid to change things. In my experience, switching from
transparent acrylic to matte acrylic was the right thing to do, even
though I'd already showed off the transparent acrylic prototypes.
For engraving, it's best to get some samples of different methods
(vector vs. raster, line widths, etc) and then choose the best one.
For example, I couldn't get raster engraving to look the way I wanted,
so I switched to vector engraving.
In Inkscape, I work mostly with zero width strokes, so outlines won't
include a stroke width, and the shape size matches what you'll get
(not counting for laser kerf). This is important for parts that need
to fit together. I set stroke width/colours in a separate file for
ordering, sometimes after I've grouped parts together on a panel and
optimized for shared cut lines between parts.
If you want to try the "snap in" concept with acrylic (like a display
window in a control panel cutout), I'd recommend using a radius on the
corners, as this avoids cracking and makes the parts easier to put
together.
http://www.midibox.org/dokuwiki/sammichsid
http://www.midibox.org/dokuwiki/wilba_mb_6582
http://www.midibox.org/dokuwiki/wilba_mb_seq