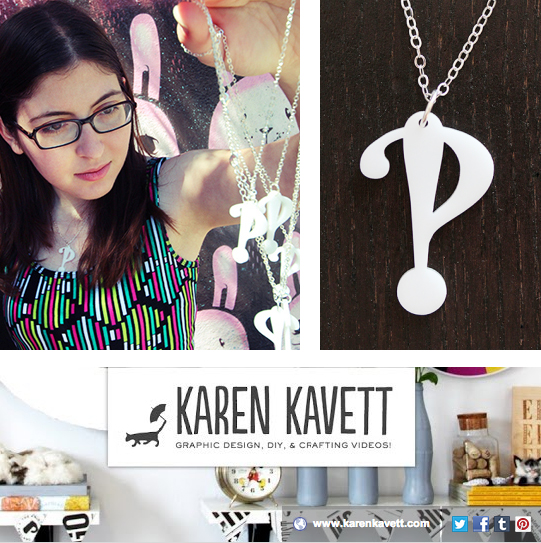 and silver mirror ampersands!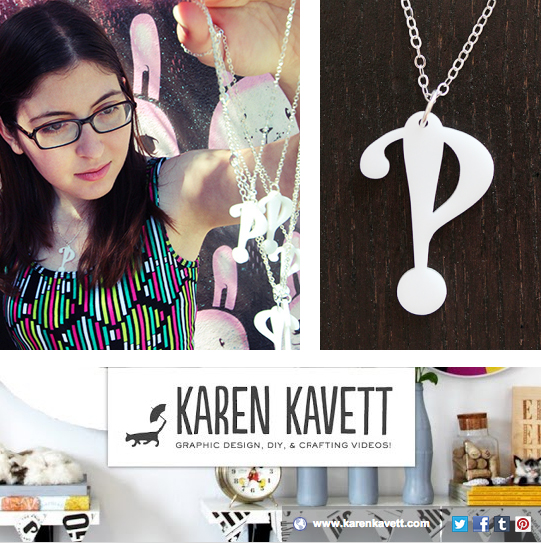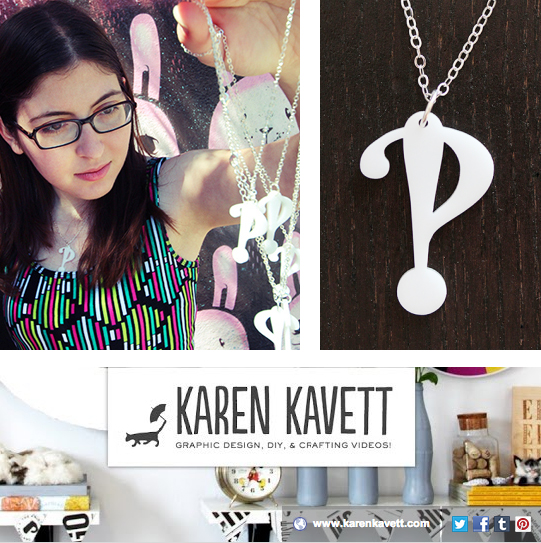 With nearly 2 million views and over 43,000 subscribers to her design-meets-DIY YouTube channel, Karen Kavett clearly knows how to build an audience.

At just 22 years old, Karen works full-time as a video blogger and freelance designer in San Francisco.
She's been creating videos on crafting, graphic design, "and other nerdy stuff" since 2008. She's signed with one of the top online video agencies and her design work ranges from UX for YouTube to cover illustration for a NYT best selling author.
And she's recently decided to expand her brand to a line of typographically inspired jewelry she makes with the help of Ponoko's laser cutting service.
Let Karen introduce herself to you — and get a look at her mirrored acrylic ampersand necklace — in the video below.
When I ask what encouraged her to go from graphic design to jewelry design, Karen says "I thought my audience had grown enough to potentially offer merchandise. I talk a lot about typography, so I decided to make ampersand and interrobang jewelry."
(What's an interrobang? Karen explains its history and use in this video.)
"Initially I was working with someone on Etsy to make custom one-offs" she explains "but I asked another person where they got their laser cutting done, and they told me about Ponoko."
Ponoko supports Adobe Illustrator, and as a graphic design graduate from Rhode Island School of Design, it was easy for her to get started quickly designing stuff for laser cutting.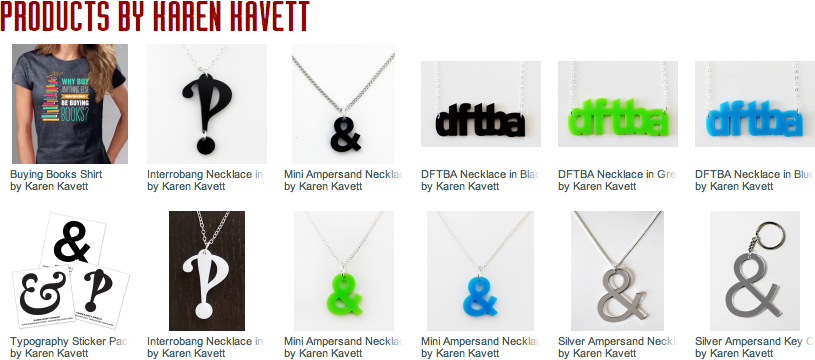 Karen uses a variety of acrylics for her designs, assembles the parts herself, and sends them off to DFTBA — which stands for Don't Forget to Be Awesome, a small collective that handles her sales and order fulfillment.
Check out this video demonstrating how she made her ampersand necklaces from our silver mirror acrylic!
I asked her if she had any advice for other Ponoko users hoping to grow their own customer base.
"Making videos is one of the easiest ways to let people in and create a personal connection," Karen says. She adds that you need to offer more than just things to buy. "Always have something to offer that's free: opinions, knowledge, resources, and then sell things on top of that."
Start making your own stuff with Ponoko!
And don't forget to have a look at Karen's YouTube channel. She's got new videos every week.