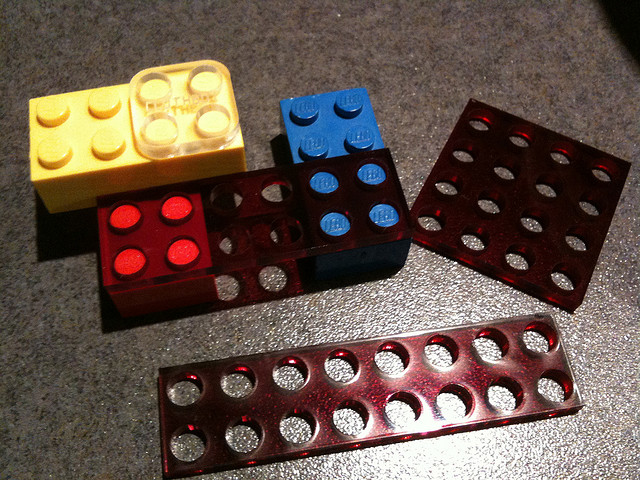 Make LEGO-compatible blocks and parts with laser cutting from Ponoko and 3D printing from Shapeways.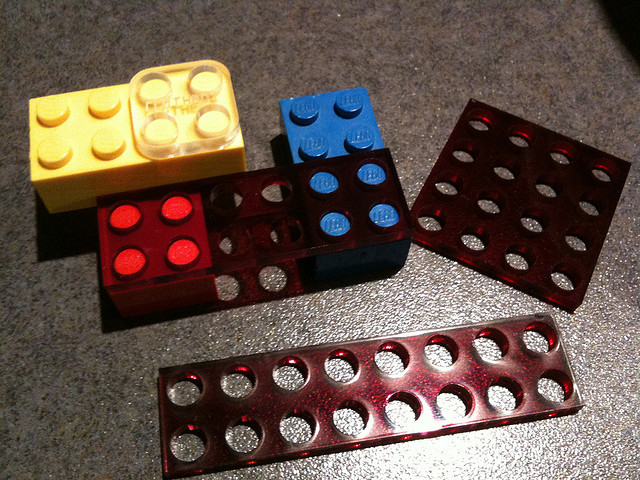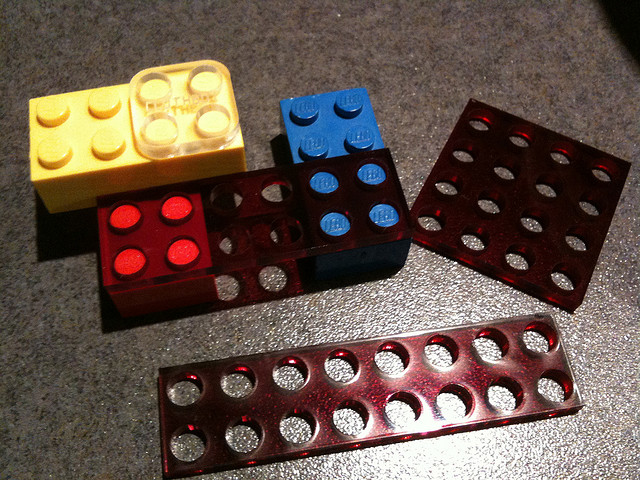 Andrew Plumb (aka aplumb and clothbot) has been experimenting with making LEGO-compatible blocks for awhile. We talked about his work on here back in December, and he has done some more great work since then. Our last post mentioned the laser cutting files he uploaded to Thingiverse, and above you can see some of those digital files made real with our own beloved laser cutting service, Ponoko Designmake.
He has also had some parts 3D printed through Shapeways, and they are even available for sale through his Shapeways Shop. Below is a test run with a real LEGO on the far left followed by black detail, transparent detail, and stainless steel.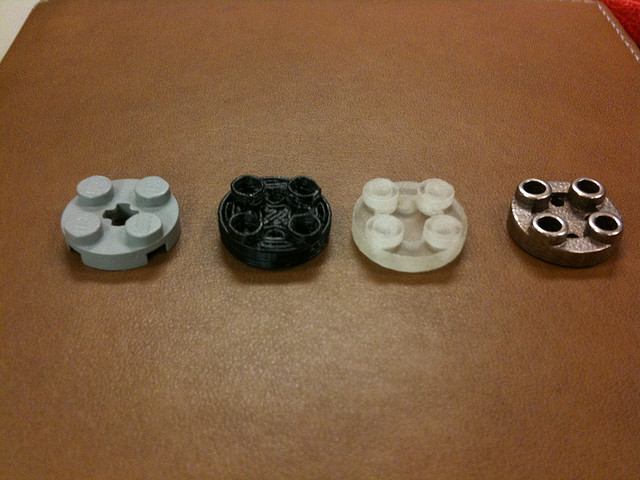 Finding exactly the right measurements to make these new parts compatible with LEGOs is a crucial first step, but I think the real potential of this idea is making custom parts not offered by LEGO for a truly unique LEGO project.
LEGOs are a wonderfully flexible building tool, and some of their more unusual applications have been mentioned on this blog including a two story house and a working printer.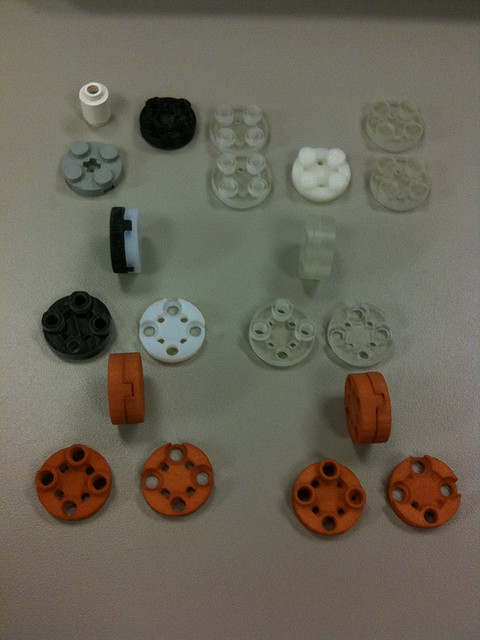 A shipment from Ponoko! Yipee!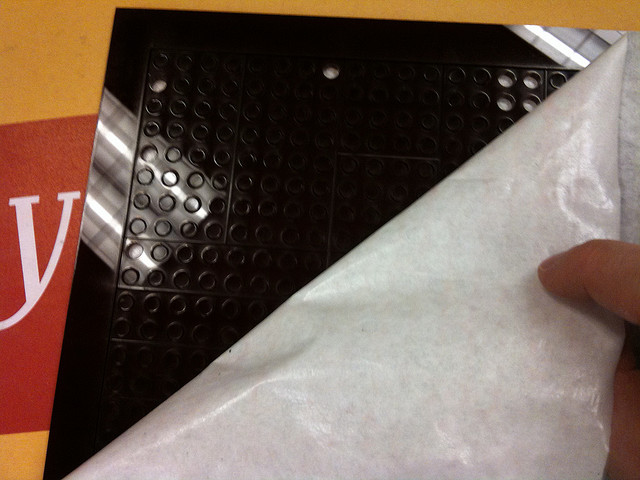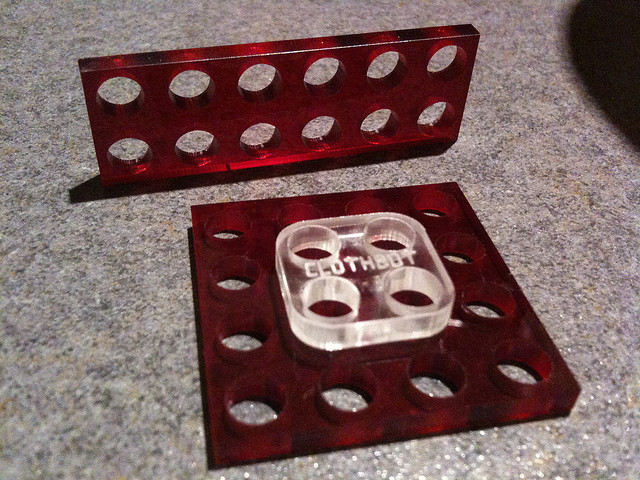 Via Flickr