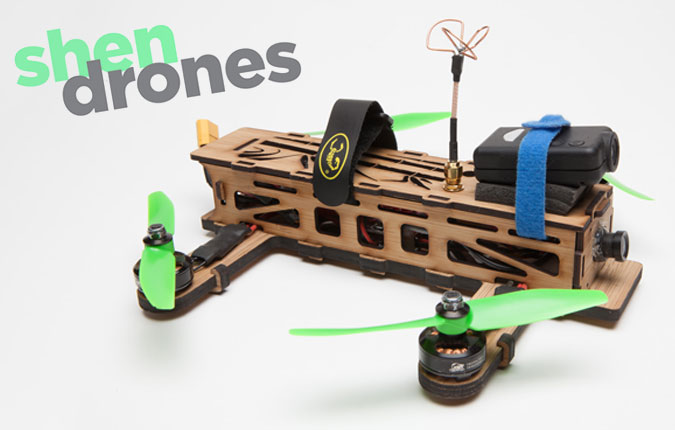 Interlocking bamboo drones from Andy Shen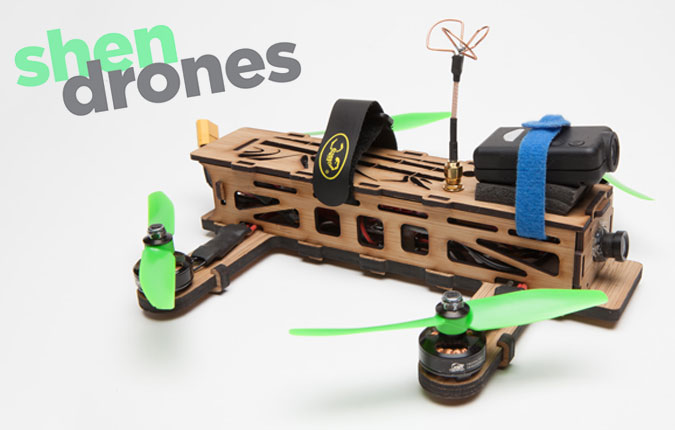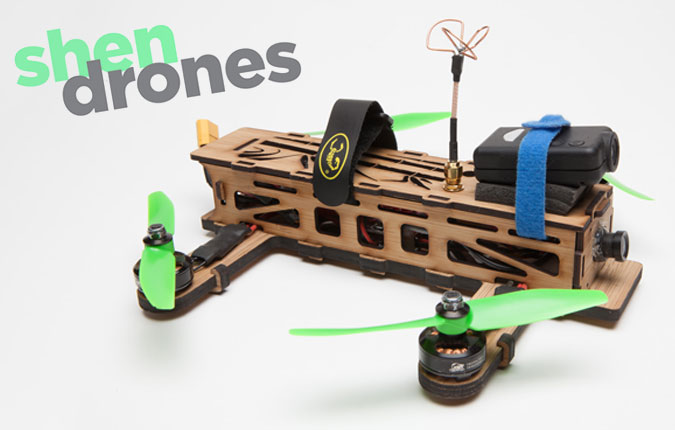 There's a lot of buzz around Andy Shen's drones – and it's not just the hum of his multi-rotor quadcopters. Earlier this year Motherboard featured Andy's drones in their coverage of the first ever drone dogfight.
Since then, Andy's been hard at work on his latest drone, the Booboo. Made from laser cut bamboo, the Booboo's lightweight frame can be assembled like a 3d puzzle without the need for any glue or hardware. This unique interlocking design makes assembly a snap, while keeping the total weight of the drone to a minimum.
Check out the video below to see the Booboo in action:
Andy got his start flying drones in 2012 as a way to take aerial photographs of bike races. As a professional photographer and an amateur bike racer, Andy was enthralled with the idea of shooting races from the air. Once he started flying, he immediately saw improvements he could make to the drones on the market, so he began designing drones of his own.
After creating his racing quadcopter from CNC'd carbon fiber – the Fast Forward – He got the idea of making laser cut drone frames from Bamboo. His first step was to get his hands on a laser cut sample:
"I was pleasantly surprised to find laser cut bamboo is way cheaper than CNCing G10 or carbon. It also might be pretty light. I measured its surface area by counting pixels in Photoshop, and comparing that to a sample piece I get 112 grams for the frame, which is right on par with carbon frames!"
Andy started work on the Booboo using Google Sketchup. "It helped to build it in a 3d program to make sure all the parts fit correctly." Andy says, "It's a great way to visualize things and catch mistakes." After a night of feverishly designing, he submitted his designs to Ponoko, and had a working prototype in a few weeks.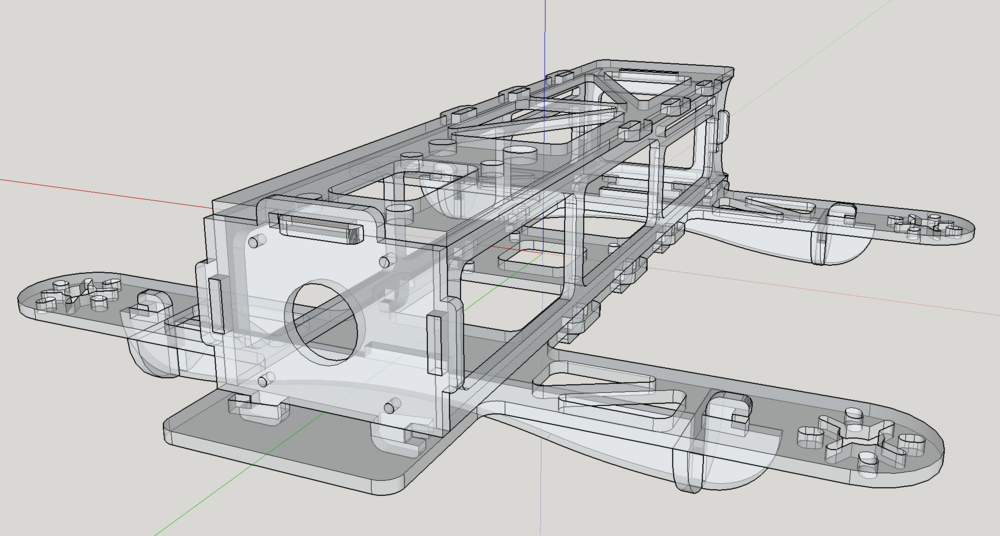 Andy's first prototype went through two months of iterations before being ready for production. Andy details his process of testing, flying, designing and iterating over on his blog. After four iterations and a handful of crashes, Andy was ready to put the Booboo into production.
To achieve the Booboo's unique interlocking design, Andy needed just the right amount of control over his parts, while still having access to Ponoko's designers when he needed them:
"On the one hand, I love being control: I place the order and I upload the drawings. I'm solely accountable for the accuracy of my order." Andy says, "On the other hand, the tight tolerances of the job required human supervision, and I was well taken care of by the crew to ensure that the materials met my specifications. It was really the best of both worlds."
Andy credits Ponoko Prime for helping him keep the costs of his final product down. "You can't beat Prime" Andy says, "Prime brought my costs down and allowed me to offer the Booboo at the right price for my customers. The Booboo is only viable at a certain pricepoint, so without Ponoko and Prime it would never see production."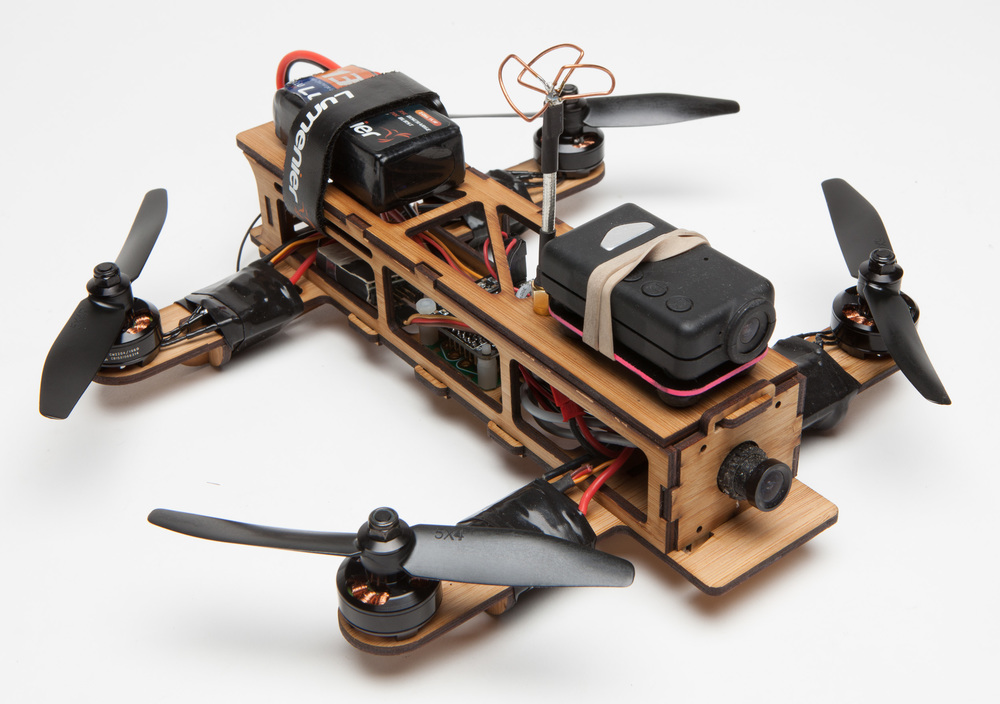 I asked Andy which drones are his favorite, and where he likes to fly. "We have a few spots in the city" Andy says "and we also have a club out on Long Island for weekends. For pure speed I fly the Fast Forward, and if I want to zone out and feel like a bird I fly the Booboo."
Andy's advice for designers just starting out with their own product line? "There's few things more gratifying than seeing your idea realized in a tangible object" Andy says "There's tons of great tips on the Ponoko site, so read them all and go for it."
You can read about all of Andy's drones at shendrones.com, and you can get a drone of your own at Andy's Shopify Site.
Inspired to create your own product line? Make it with Ponoko!