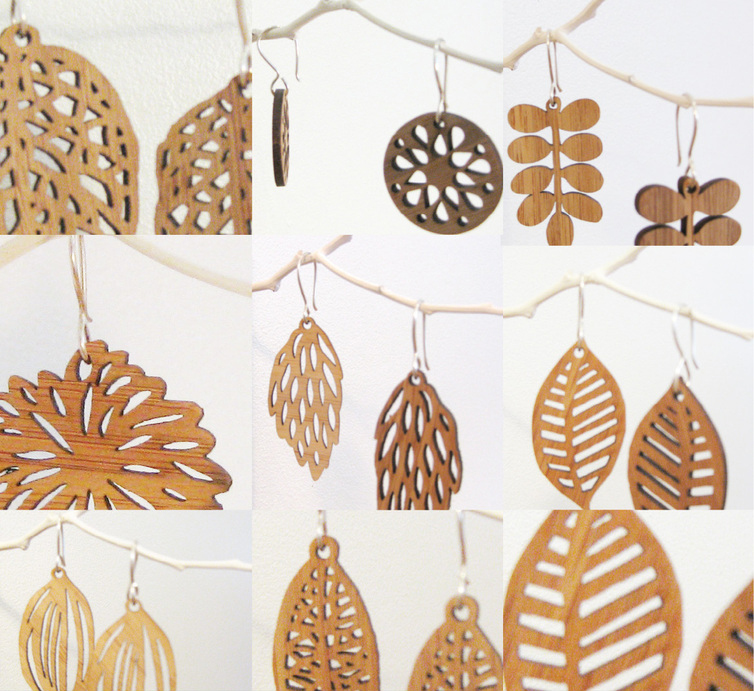 Jewellery inspired by found objects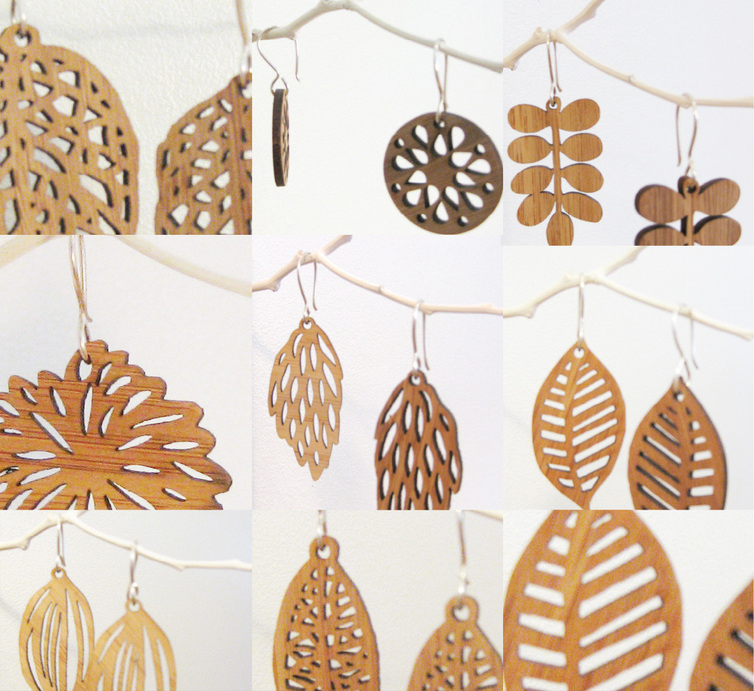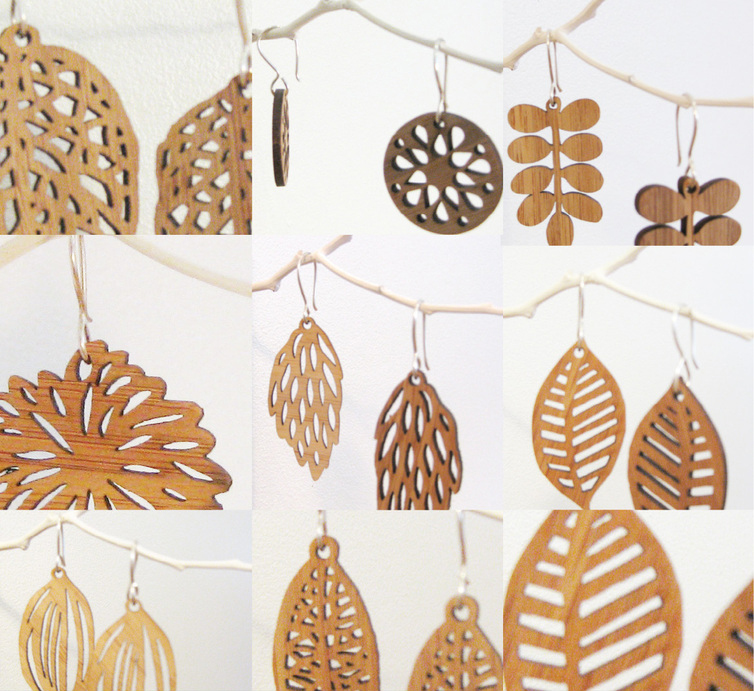 Bridget is Victorian.  Not the British kind you read about in books, but from Victoria, Australia.  When she decided to start making jewellery to branch out from her graphic design career, she entered the wonderful land of Google searching which led her to Ponoko.  Until a year ago, Bridget had no experience with product design or laser cutting.  Since her initial prototypes, she'd been making with Ponoko on a regular basis and is really impressed with the service that has helped her Caravan Creative come into existence.

Bridget's favourite material is bamboo, which happens to be Ponoko's most popular material after acrylic.  The material choice is highly appropriate, considering the organic influence in her designs.  The inspiration doesn't come only from visual experiences.  The tactile qualities are equally important, and Bridget spends hours walking around the countryside collecting natural materials.  The resulting collection of organic artefacts becomes a drawing subject.  The sketches are refined into designs which are then digitised and perfected.
You can see Bridget's work  here: