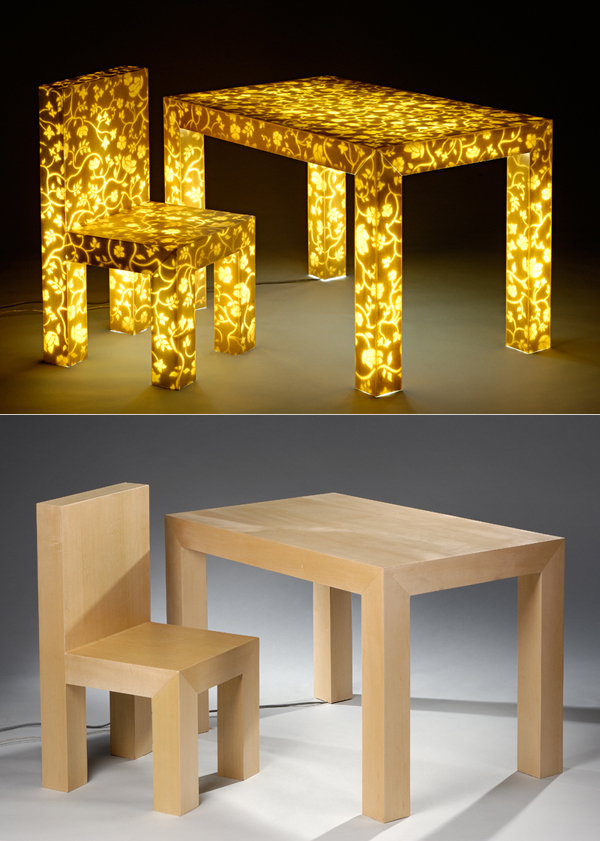 Seating by Bae Sehwa and Giancarlo Zema with the same concept but different styles.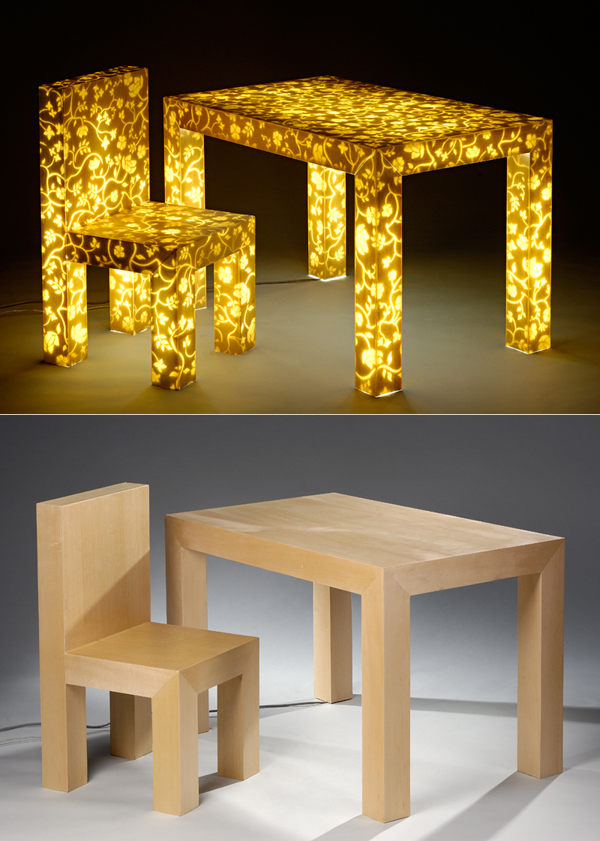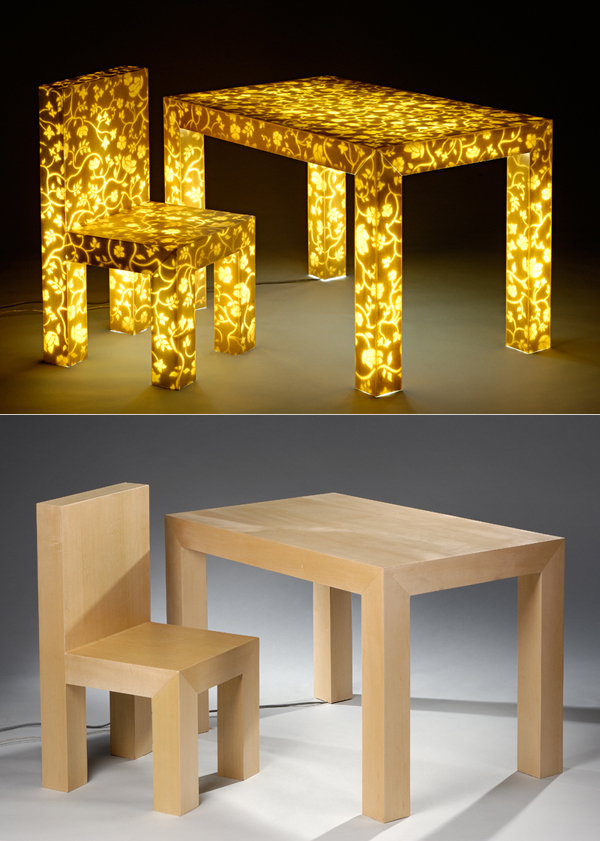 Furniture combining wood, acrylic, and an internal light source to make illuminated patterns sounds like a pretty original idea right? It is, and it just so happens two designers with very different styles both had that original idea recently.
Above and just below are two examples of Lighting Table by Korean artist Bae Se-Hwa. What makes these pieces truly remarkable for me is that they look perfectly ordinary until they are lit up. The acrylic and the wood are seamlessly integrated. I suspect a thin veneer covers both to make the seamless surface.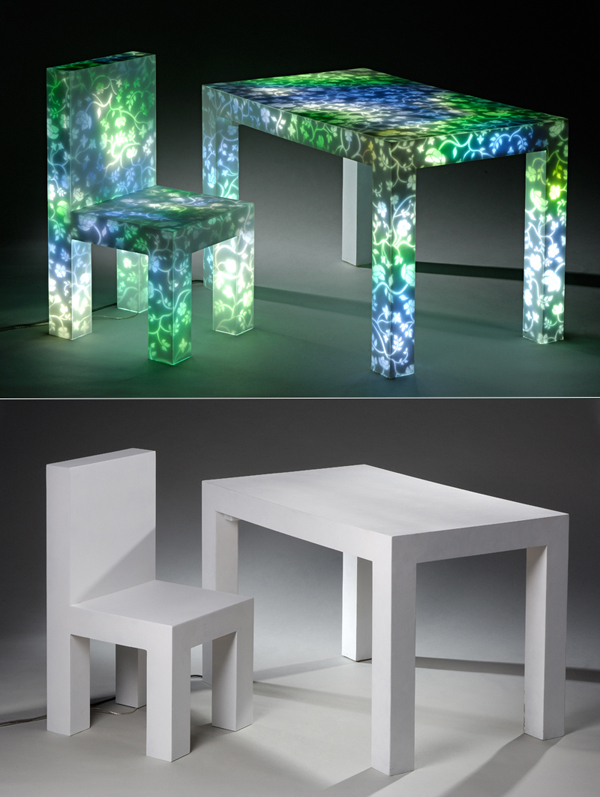 Another designer who recently combined wood, acrylic, and light is Giancarlo Zema out of Italy. He designed the Bright Woods collection (below) for the Avanzini Group. Zema forgoes the elaborate patterns for more traditional stripes and does not try to conceal the acrylic. Instead, the acrylic appears to be dark stripes until lit, revealing an array of bright colors.
Both of these pieces are a compelling combination of lighting and furniture. This idea could be particularly effective in settings where mood lighting is more appropriate, such as restaurants and clubs.
If you have a great idea to combine wood, transparent acrylic, and light, enter our contest with Geekdad and Sparkfun before July 31st! Ponoko offers various kinds of wood and transparent acrylic in the Materials library and Sparkfun offers all the electronic components you'll need.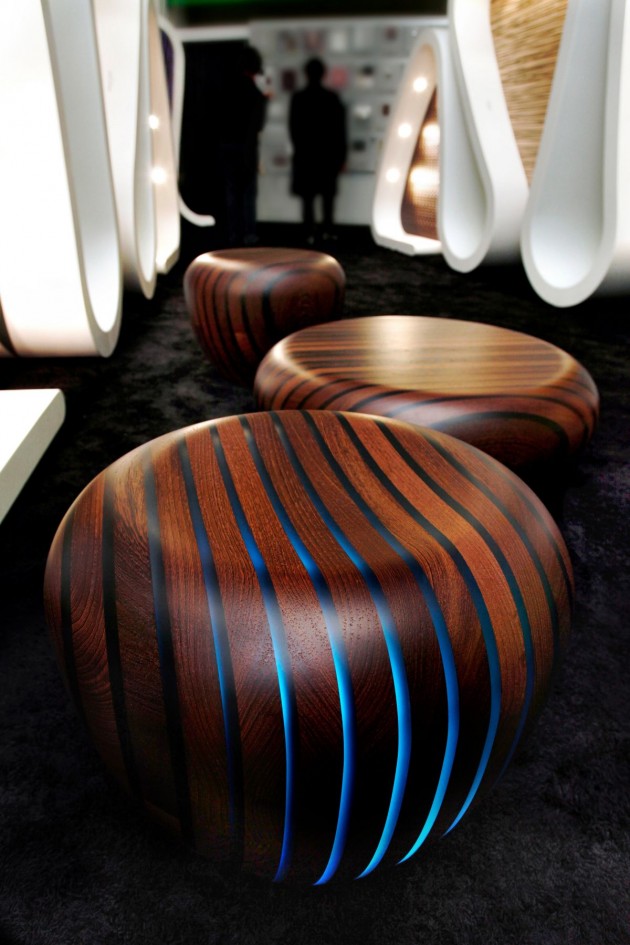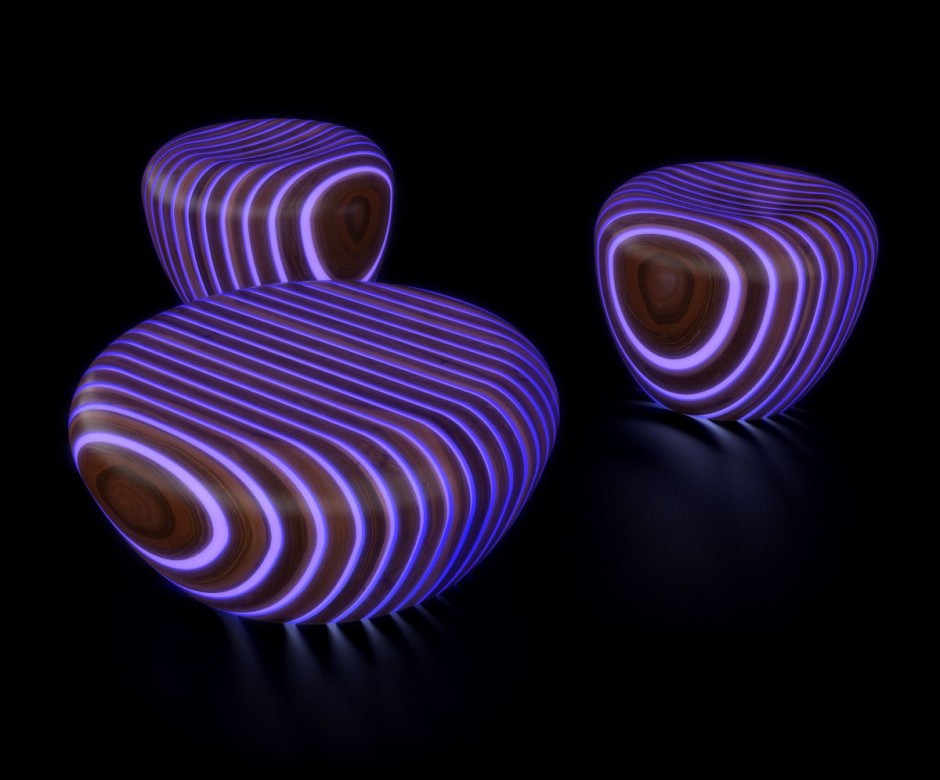 Via Core77 and The Contemporist