This is not exactly an issue of mass customization, but a case of a decentralized design network where autonomy can leave to a lack of cultural understanding.



In late 2007, Spanish fashion chain Zara withdrew a handbag from its stores after a customer in Britain complained swastikas were embroidered on it. Zara, owned by the world's second largest fashion retailer Inditex, says it did not know the 39 pound ($90) handbag had green swastikas on its corners. The bags were made by a supplier in India and were inspired by commonly used Hindu symbols, which include the swastika.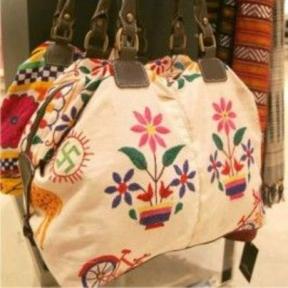 The original design approved by Zara did not have swastikas on it, Inditex says. "After the return of one bag we decided to withdraw the whole range," said a spokesman for Inditex, which has more than 3,330 stores in 66 countries. Zara pulled the bags after 19-year-old Rachel Hatton told Britain's Daily Mail she asked for a refund when she spotted swastikas on her bag.
"The shop assistants were quite shocked as well to find out this symbol was on there."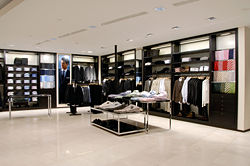 A British anti-fascism group has said the bags were an attempt to legitimise fascism and the Daily Star tabloid newspaper ran a picture of Adolf Hitler next to its story headlined, "Fury over Nazi Fashion Bags". The swastika is an ancient religious symbol for Hindus and Buddhists, and has represented the sun, strength and good luck to many groups around the world. Since its adoption by the Nazi Party in 1920, people in the West have associated the swastika with Nazi dictator Hitler.
Zara also represents an important progress as a retail fashion store and design house as Zara needs just two weeks to develop a new product and get it to stores, compared with a six-month industry average, and launches around 10,000 new designs each year. Zara has resisted the industry-wide trend towards transferring production to low-cost countries.
Zara also has a policy of zero advertising; the company preferred to invest a percentage of revenues in opening new stores instead.
Zara was described by Louis Vuitton fashion director Daniel Piette as "possibly the most innovative and devastating retailer in the world".
Under Zara's computerized system, the company reduced its design to distribution process to just 10 to 15 days. The company developed its own in-house team of designers — more than 200 by the turn of the 21st century — who began developing clothes based on popular fashions, while at the same time producing the company's own designs. In this way, the team was able to respond almost immediately to emerging consumer trends as well as to the demands of the company's own customers — for instance, by adding new colors or patterns to existing designs. State-of-the-art production and warehousing procedures, as well as the installation of computerized inventory systems linking stores to the company's growing number of factories, enabled the company to avoid taking on the risk and capital outlay of developing and maintaining a large back inventory.
Oh, and their clothes are quite fine.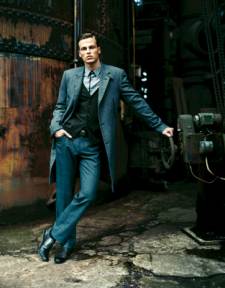 Reuters