Vanilla Design, AKA Brent Wilson has developed a range of simple flat pack homewares ranging from laptop stand through coffee carrier, and even challenging the Starck citrus fruit juicer..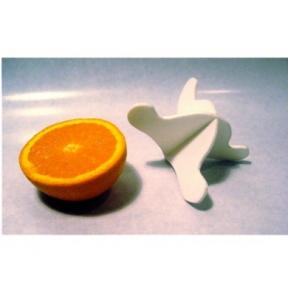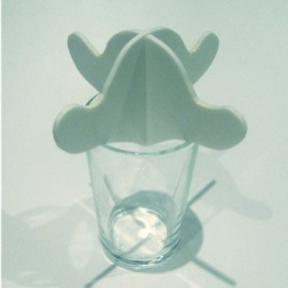 In the case of the Juicer, Just place the easily assembled juicer on top of your glass and squeeze direct into your cup, the design channels the juice and fits any sized glass. The 2 piece juicer disassembles cleaning (including dishwashers) and stored flat in a drawer between uses and comes as a set of two.
Now that is much more elegant than Starck's attempt..