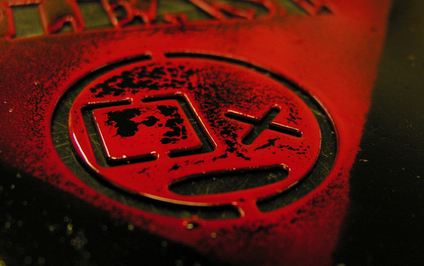 There can be no such thing as a boring design class when it lets you make with Ponoko.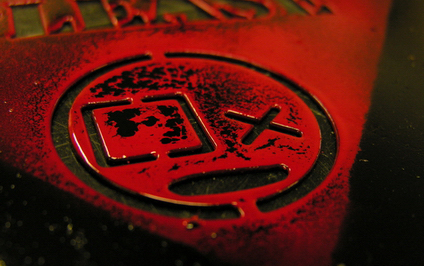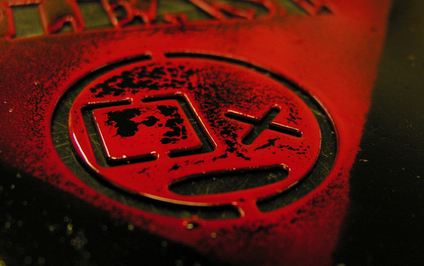 Recently we profiled Nadia Arbach, a jeweller inspired by London's Victoria and Albert Museum.  V&A is also home to Digital and Design Studios, where Nadia teaches a class in Laser Cut jewellery.   Her experience with Ponoko enabled her to design a course that utilised the Ponoko making system.
What was the brief?
Students had two days to use a P1 piece of either acrylic, wood, or felt to design as many pieces of jewellery as they could fit on the template.  The inspiration for the jewellery was a trip to the V&A's Medieval & Renaissance galleries.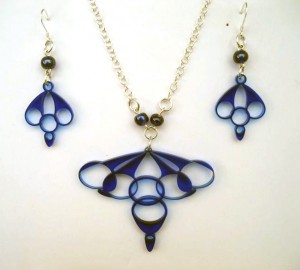 necklace: Andy Mason
Tell us a little about the students.
There were 11 students, ranging in age from about 25 to about 70.  Some of them were design students, others were interested in making things but didn't have any formal design training. Most people came on the course because laser-cutting was a new option for them, and they wanted to learn how to design things, so that they could make them in a way that was completely different to their usual way of making.

How was the course structured?
At the beginning of the course, I showed some examples of what I had done in the past with Ponoko.  I then showed photos of some Medieval & Renaissance objects in our collections, and suggested to the students to look for small elements from larger objects to draw inspiration from.  After a short introduction to Inkscape basics, we went on a tour of the galleries, where the students sketched or took photographs and got their ideas from the collections.
After the tour, we went back to the Digital Studio, and everyone worked on their designs.  I think this was the hardest part for people: to convert what inspired them into a design that was achievable in one day.  The whole next day was taken up with creating the designs in Inkscape.
During the second day I also offered some short sessions on how to assemble jewellery, using basic elements such as jump rings, chain, clasps, etc, and working with tools like wire-cutters and pliers.  I think that was a useful part of the day, because some people wouldn't have known how to put their jewellery pieces together once they'd received them.
What sort of products did this project result in?
The kinds of creations that came out of the project were mainly necklaces and earrings.  Some people made one set, some people did
multiples, and some people crammed so much onto their P1 sheet that I was amazed at how much they got out of it.  I had shown a few tricks about how to use the cut-out insides of one element to create another element, so a few people picked up on that.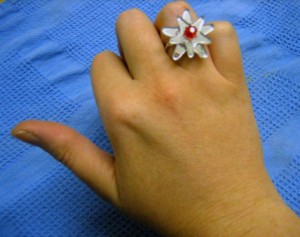 ring: Rebecca Froley
Tips for anyone thinking of teaching with Ponoko?
Bring examples of things you've made and specify exactly how long it took you to create the design.  That way, people will get an idea of how much work it takes, and what they can probably achieve themselves over the length of the course.  I would also suggest telling people how much it costs to make the pieces.  Having them see exactly how things cost out will give them a better understanding of product design.
Also, I would certainly work some time in for corrections.  In my course, students finished their designs right at the end of the day so
there was no time to make sure that they were all OK and uploadable before the everyone left.   Perhaps having the students upload their work themselves before the day is over would be a useful idea; that way they could see right away if they were having problems and the teacher would still be there to help correct them.
Thinking of teaching with Ponoko?  Something very very useful is set to come your way soon, so watch this space.