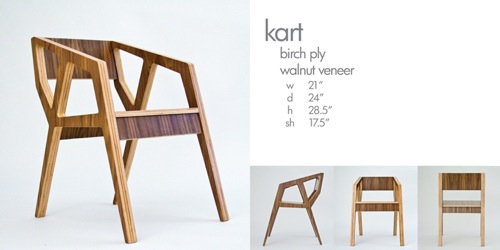 Walnut Veneered CNC Ply Chair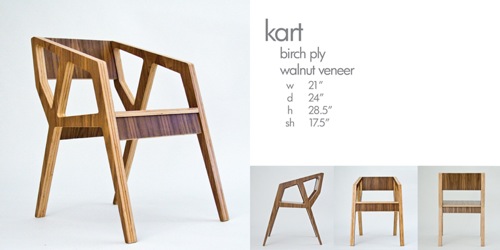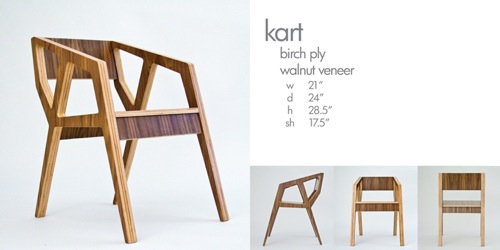 In what can now be seen as a genre of furniture design of the flatpack CNC plywood chair, usually assembled with a slot system, it is the designs that incorporate a more nuanced approach that are rising above the pack. The Kart Chair by Houston based Harbenger Duo uses Birch Veneer with black walnut veneer and a finely balanced angular aesthetic.
The chair can be purchased from their Etsy Store for $400, which is a bargain for a bespoke chair using quality materials.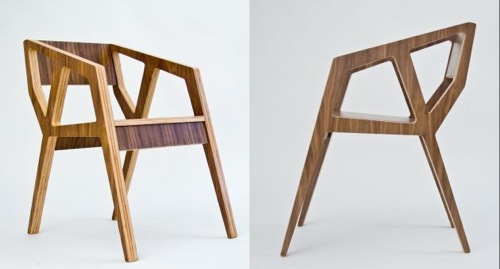 via the contemporist