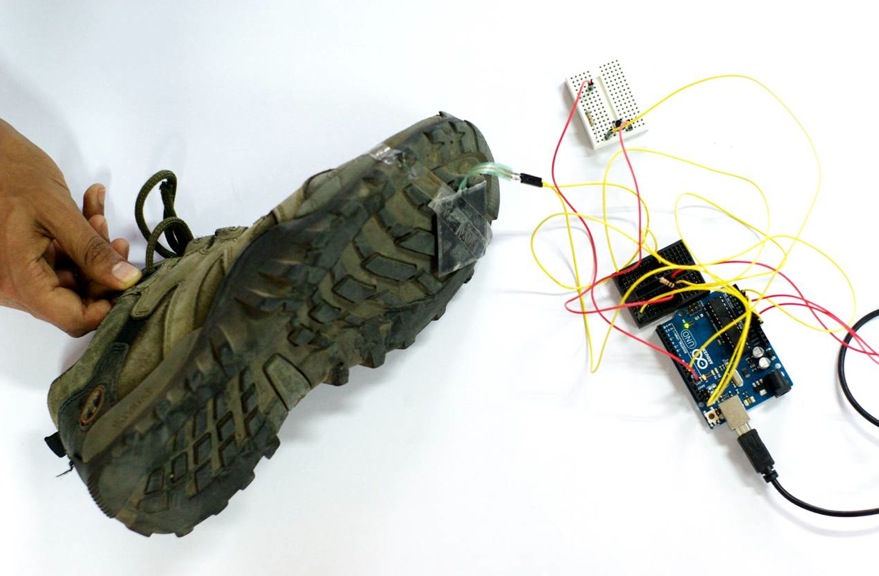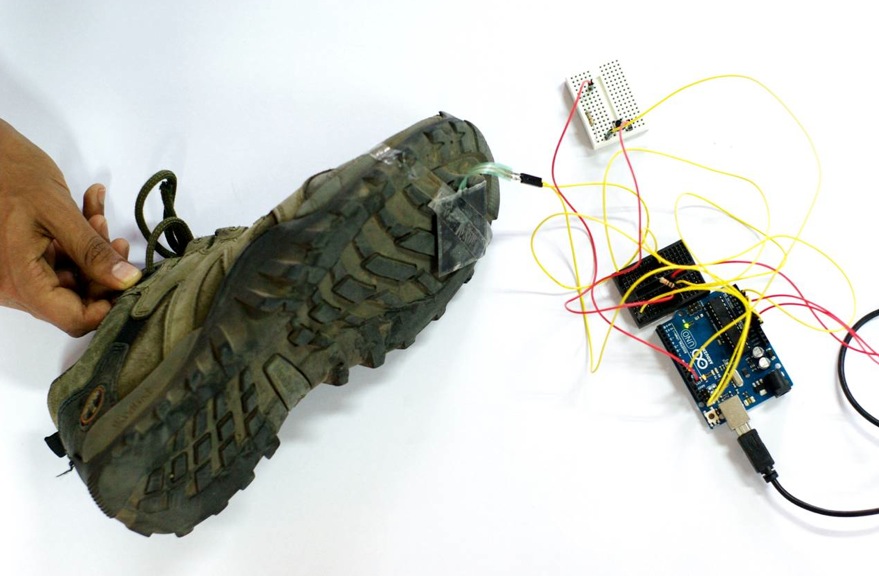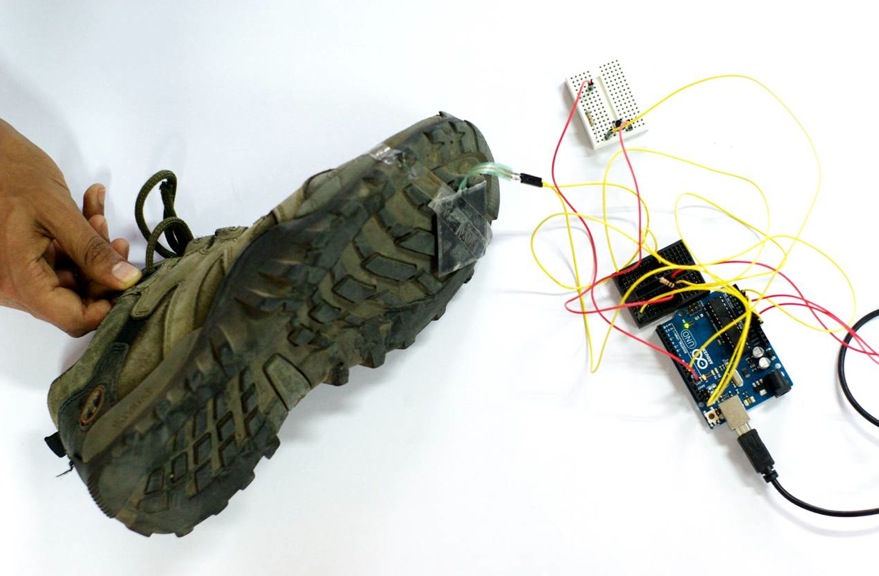 Tap Your Foot, Arduino Does The Rest
The Beat Feet Arduino drum was concieved, designed and prototyped in four days by a team participating in MIT Media Labs Design Innovation workshop at PESIT Bangalore. The project uses a sensor attached to the bottom of a shoe to control the tempo of MIDI drum affects. The idea is to allow musicians to add and control a background rhythm while continuing to play their instrument (presumably not a drum).
"We designed a system which will allow musicians, guitarists and keyboardists to set the beats according to the music they play, without getting up from their place or even without lifting their hands off the instrument . . . we wrote a code on Arduino to calculate the [number] of taps by a musician and depending on the number of taps, we define a bar."
A Guide To The World Of Arduino
Everything you need to know about Arduino.
To make your next DIY project rock, check out this guide to Arduino.
Via Arduino Blog
---
Taylor Gilbert is a proponent of creative technology including Arduino, processing and repurposed hardware. Follow him at @taylor_gilbert.