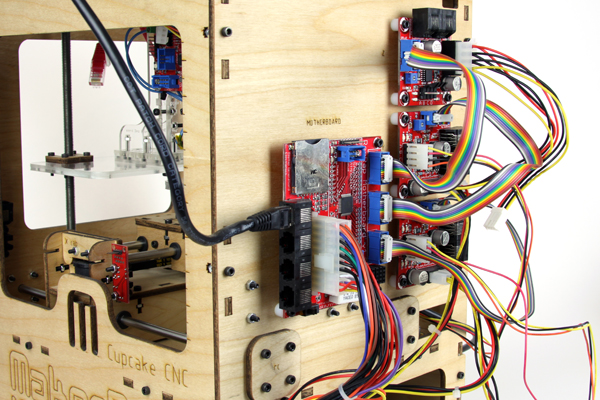 in-depth 13 part guide from Make: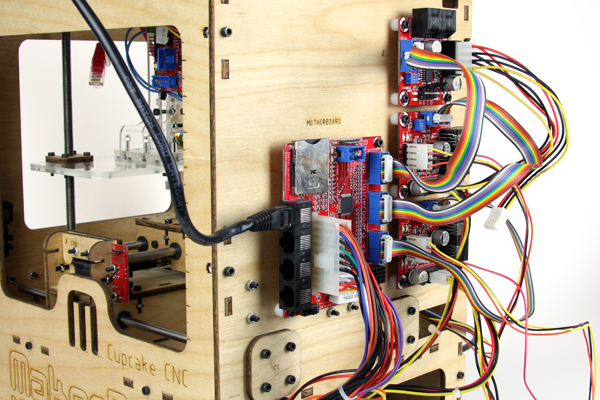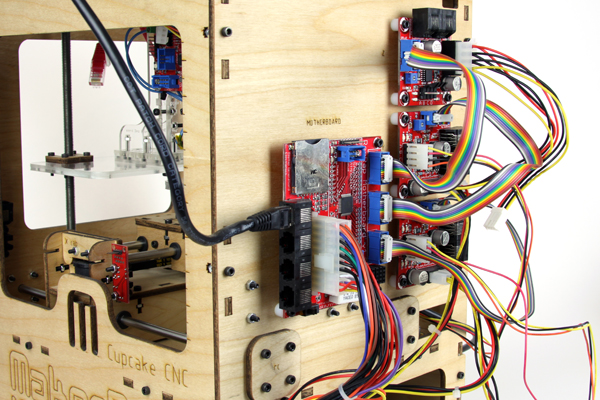 Marc de Vinck  just wrapped up an excellent and exhaustive step-by-step guide to building a MakerBot CupCake CNC. His 13 part article for Make: has been in the works for nearly a year, and the guide was finally finished today.
The documentary starts off with a little bit of the author's background in CNC machining and then takes you through every step of putting together a fully functional CupCake CNC — from opening the box on the kitchen floor…
"The first thing I found was a nice letter from the MakerBot team and a couple of postcards. I'm going to keep these filed away in a safe place. Maybe one day I'll be on the Antiques Roadshow and the host will let out a delighted *gasp* when I whip out my original, signed MakerBot Industries letter. Hey, you never know?!"
…to 3D printing a classic whistle in ABS plastic.
"Feeling confident, I proceeded to download the infamous whistle by Zaggo STL file. I fired up the printer, and in a few minutes, I had a whistle! Amazing!"

If you've been waiting for the right time to try out a CupCake for yourself, now would be that time. Not only do you have Vinck's guide to walk you through the entire process, but the CupCake Starter Kit is now on sale for $649.
And don't forget, all the files for the body of the printer are available for free in MakerBot's Ponoko showroom and will cost you under $250 to cut with Ponoko. Save even more money by sourcing the electronics from the new hardware additions to our materials catalog.
via Make: & Marc de Vinck (t)