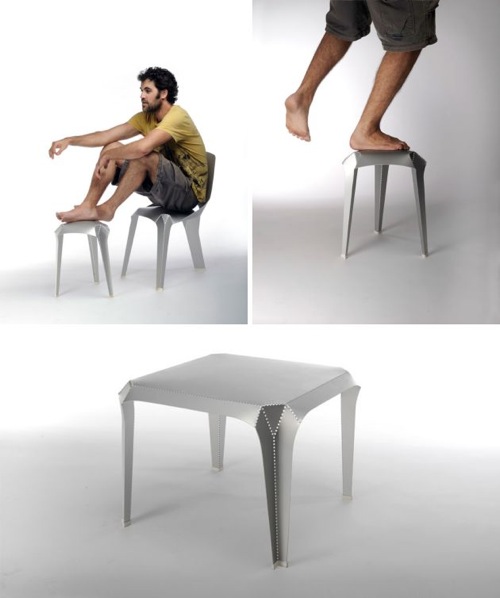 Nature of Material by Ran Amitai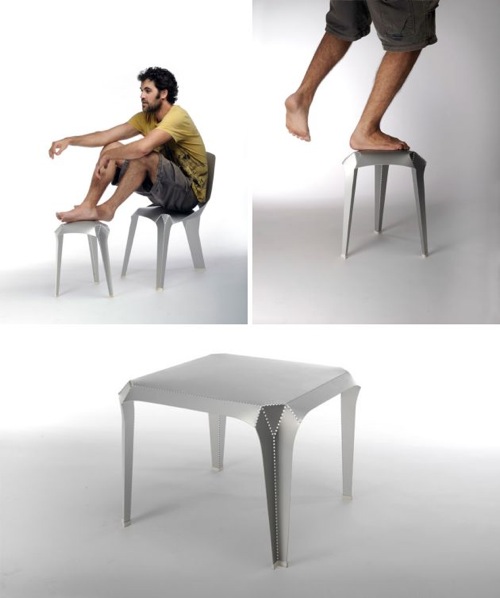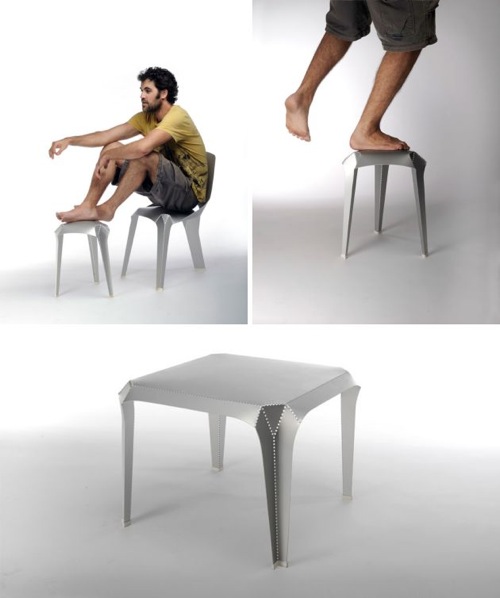 Standing out in the ever growing field of flat pack furniture is the Nature of Material series by Israeli designer Ran Amitai. Nature of Material was his final project at the Bezalel Academy of Art and Design in what must be one of the most refined and well executed student works to emerge from the EU (where Ponoko is now available via it's German hub). Most impressive is that despite the designs being laser cut and folded, they still maintain a softened form, with organic curves not usually seen in the flat pack aesthetic. The Nature of Material series includes a Sttol, Chair and Table. Images of his design process are well documented on his site.

Nature of material is a series of stackable furniture. Every object is folded from a spread of laser cut aluminum sheet, which then bends to the final form using a bending mold. In the beginning I worked mainly with paper, making small scale models. Whenever I saw potential or a need to check stability I translated the small paper model in to a life size sheet metal model. The idea of the project is to combine straight origami like folds with natural folds.

All of the objects are created by planed and exact folds that create side effects of stretching and bending in the material. In other words, I am folding the legs of the objects and the surface above reacts naturally to the folding act. This integration between the strict and natural folds creates a steady construction from one hand and soft, organic, upholstery like shape from the other hand.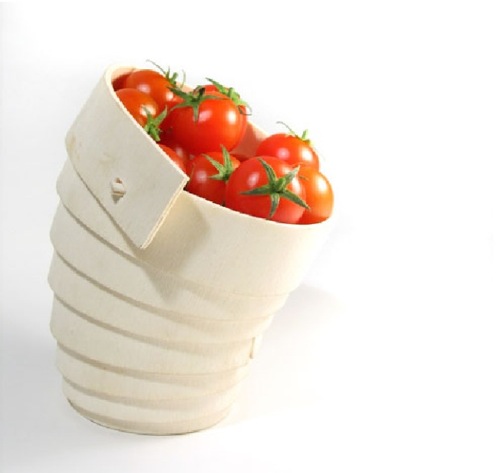 Ran has some really interesting products in his portfolio including the Wrap container (pictured above) constructed from one strip of plywood, along with a Modern Pitcher, Sound Bucket and Crystal Light.
Part of the Bakery Design collective, I am sure Ran Amitai is a designer to keep an eye on for innovative and efficient designs.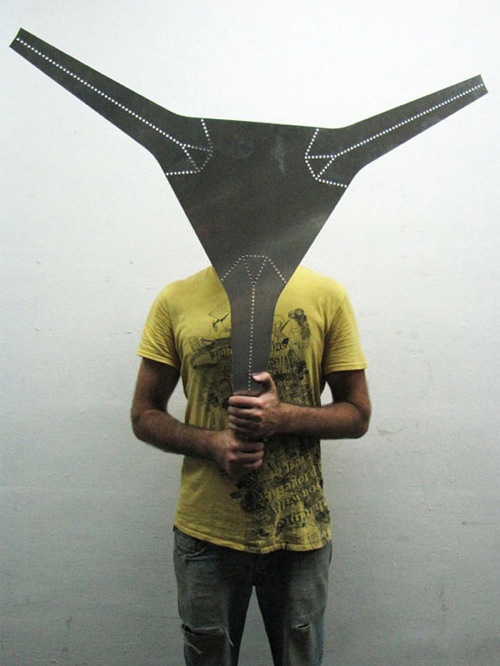 via The Contemporist