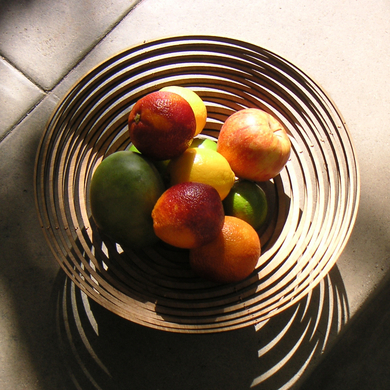 Roy Sablosky's Bamboo Fruit Bowl is made of 20 layers of laser-cut bamboo tied together with copper wire.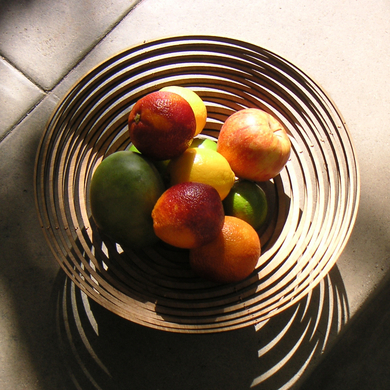 The design is an entry for the "Epilog Challenge". It is a "green" product in that the design makes minimal use of materials.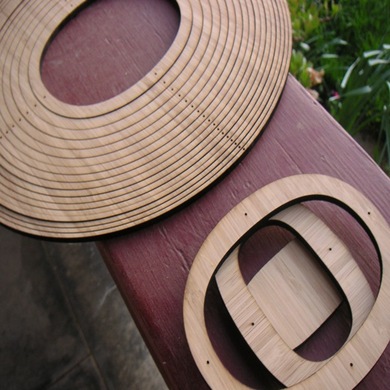 The finished bowl is about 33 cm (13 inches) across and 10 cm (4 inches) high. It is made of 20 layers of bamboo, each 5.5 mm (0.22 inches) thick. Each ring has four 1 mm holes through it. I use the holes to tie the rings together with 20-gauge copper wire.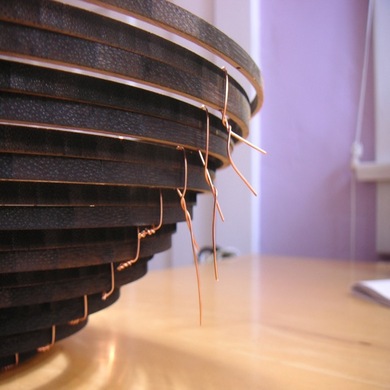 The bowl is not for sale in the Ponoko Showroom but you can see how to make your own on the Instructables website.
Oh yeah, don't forget the Instructables Epilog Challenge, where you can WIN A LASER CUTTER, also sponsored by Ponoko….
Good Luck Roy.