Rhonda Forever by Amit Pitaru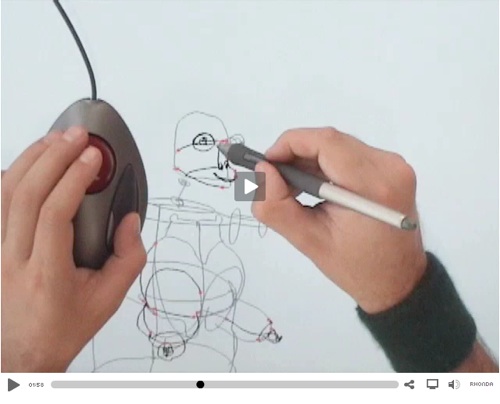 Rhonda is a 3D drawing developed in 2003 by Amit Pitaru and used in collaboration with James Paterson who demos the tool in the video. (click the link as posting videos here is a little cumbersome but well worth it)

For the last several years Rhonda has been shown in galleries, museums, festivals and conferences. With the help of a couple of Zachs (Lieberman & Gage), the Rhonda Team are creating stable releases of Rhonda for various platforms. Sign up to receive notification of when the first release goes live.
This software looks really easy to use and I can imagine it being a great way to produce quick, intuitive designs that capture the essence of an idea in 3D that is somewhat similar to I Love Sketch. It also kind of runs as a parallel development to the multi-touch CAD that is being flaunted by SpaceClaim.
via Today & Tomorrow