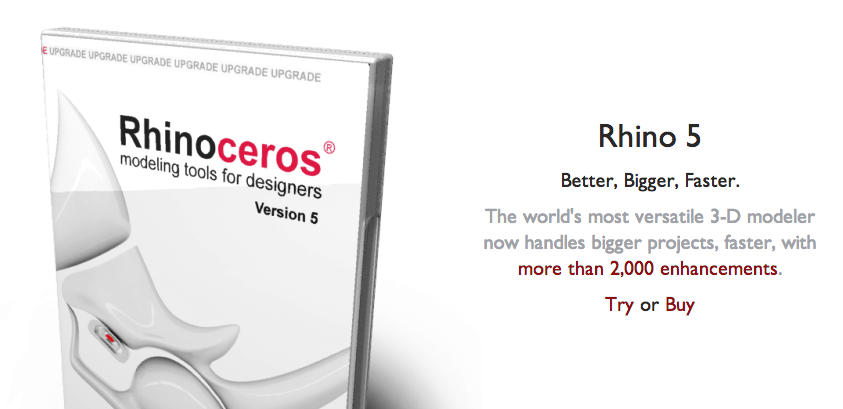 At long last, the newest version of the popular 3D modeling software hits the market.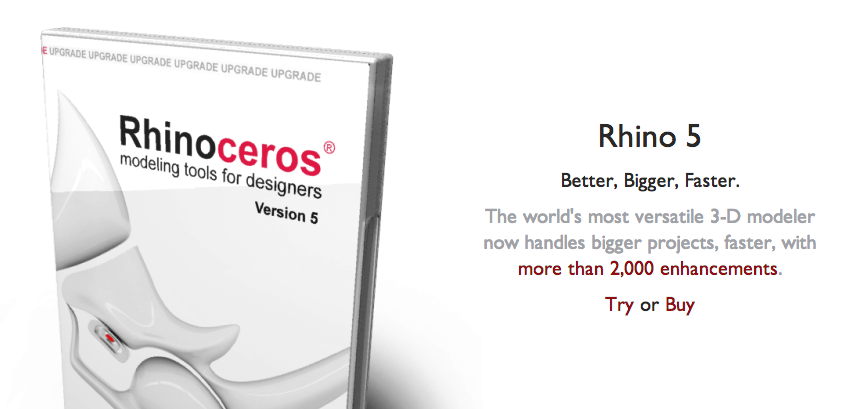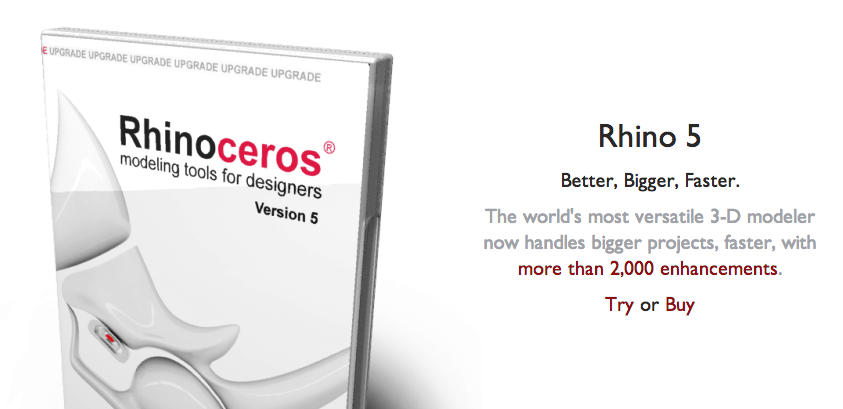 If you are one of the many people who use Rhino, the popular NURBS-based 3D modeling software, you've probably noticed that the latest version, Rhino 5, has been in development for, let's say, awhile. A very long while. Over five years, to be specific. It's one of those things you might check on occasionally, see the "in development" label, wistfully sigh, and think about all the cool things your children will make with it.
The wait is over. Rhino 5 has been officially released with more than 2000 enhancements, apparently. From what I can see from the new features, it looks like most of those enhancements focus on making Rhino faster, smoother, and able to handle more complex models. I don't think anyone will complain about that. There are also, of course, a variety new tools to be played with.
For those unfamiliar with Rhino, it's notable for being extremely versatile with numerous, powerful plugins as well as support for scripting (Python). It may also be the least expensive professional-grade 3D modeling program at $995 ($195 educational). It's still a bit steep for the hobbyist, but it could be a good investment for a maker trying to turn their passion into a profession.