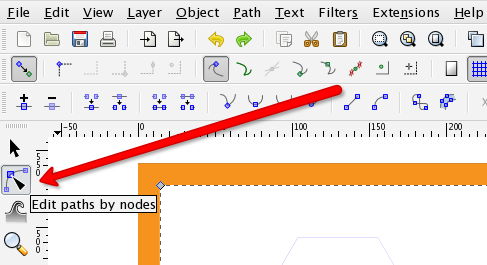 Saving yourself making time and cost
As many of you will know, you can save making time and cost by placing the pieces you want to cut directly side-by-side. This way the two pieces can share a cutting line between them – effectively cutting two sides in one stroke.
The trick to making this work, however, is the removal of the unneeded extra line. When you first place the objects directly side by side, you should be able to see the shared line as being a darker blue to the others – at this point it's a double line – one blue line directly on top of the other.
Removing this extra line in Illustrator is straightforward, but in Inkscape it's a bit more complex:
Before you begin: Select All and use the Path > Object to Path command.
Step 1: Select the Edit Paths by Nodes tool.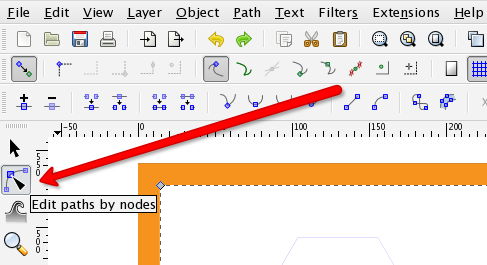 Step 2: Click on an object that contains a double line and then select a node on one side of the double line to be removed.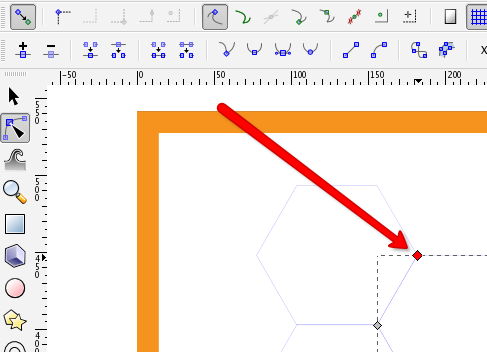 Step 3: With the node highlighted dark gray, click the Break Path at Selected Nodes button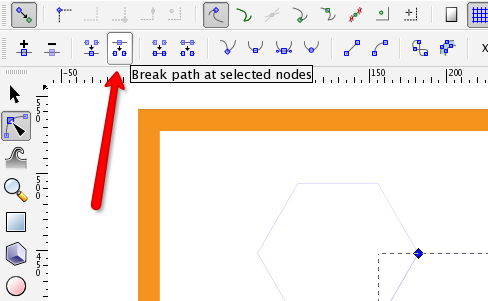 Step 4: Click on the node on the other side of the double line, and use the Break Path button again.
Step 5: Click on the line between the two nodes so that both nodes are highlighted dark gray and a larger size to the rest of the nodes in the object, and press delete. A paler blue line should be left behind.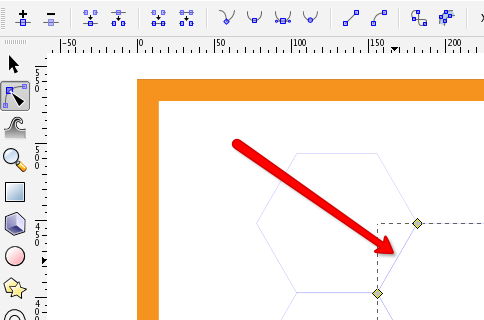 Step 6: Select the nodes on each side of the next line, and repeat the above process.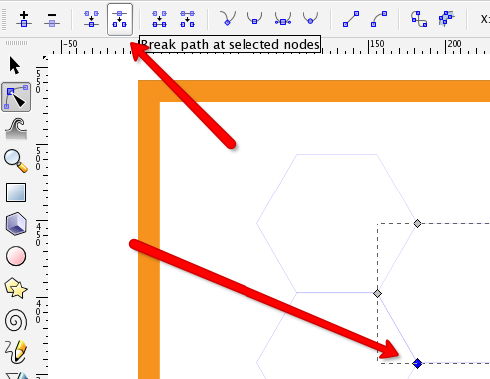 As I said, it's a bit complex, but once you get the hang of it it will work for you. If anyone has any questions, or anything here is unclear, just let me know and I will continue to refine these instructions as needed.
Thanks!