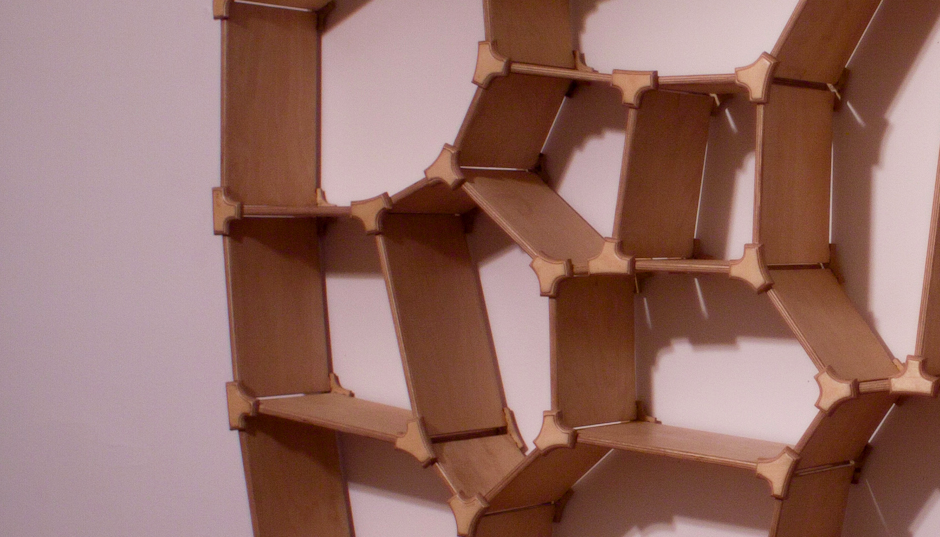 An experiment in interactive generative design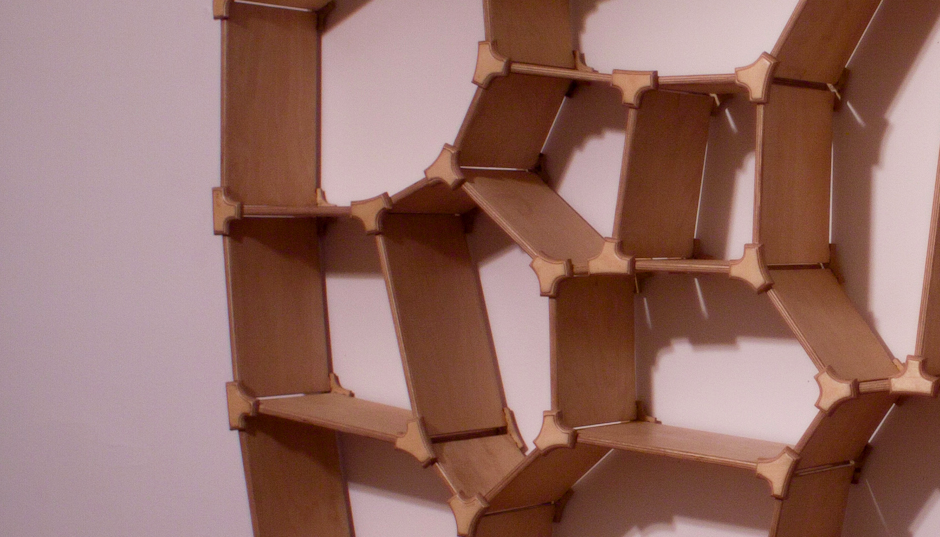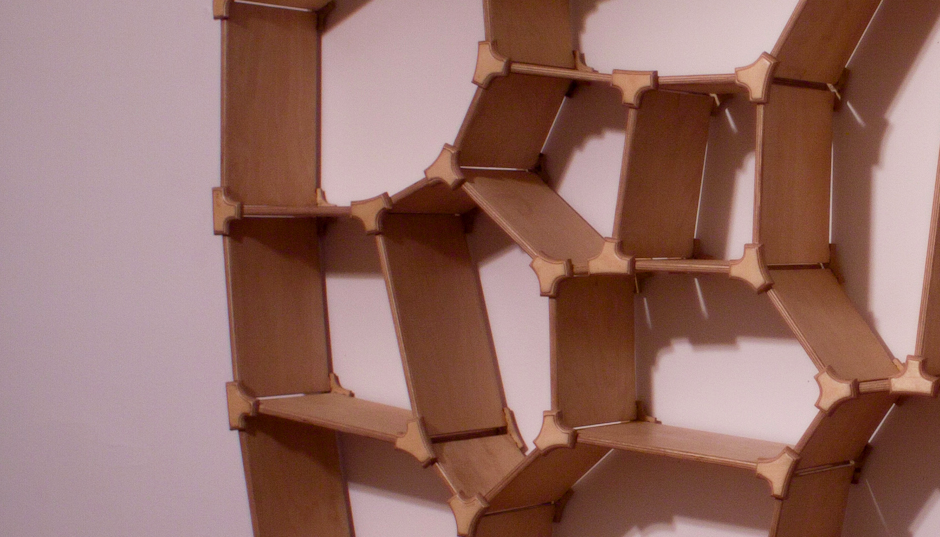 Inspired by the likes of Nervous System, Alan Rorie of Hero Design has created a generative software bookshelf application with Processing based on the voronoi pattern algorithm. The software allows users to determine variables such as overall size, shape and depth and then automatically generates the appropriate 3D geometry which can also be flattened and saved as a PDF in 2D for cutting out via the selected production process i.e. laser/waterjet cutting or CNC routing.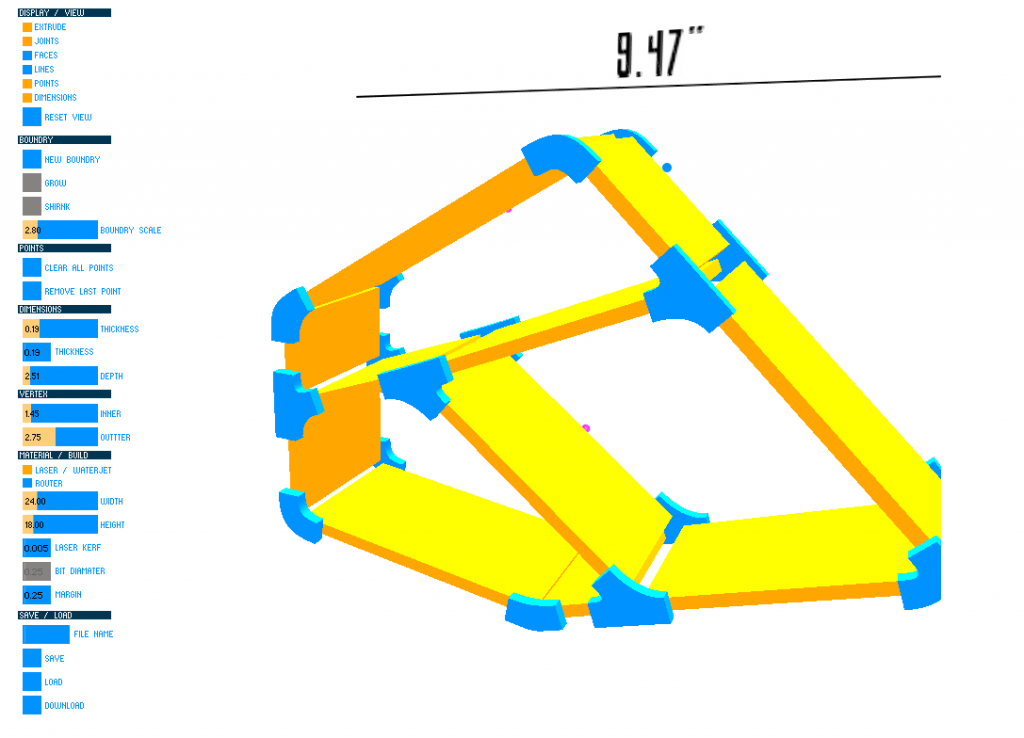 The parametric geometry is so accurate that no glue was used in the assembly of Rorie's first build!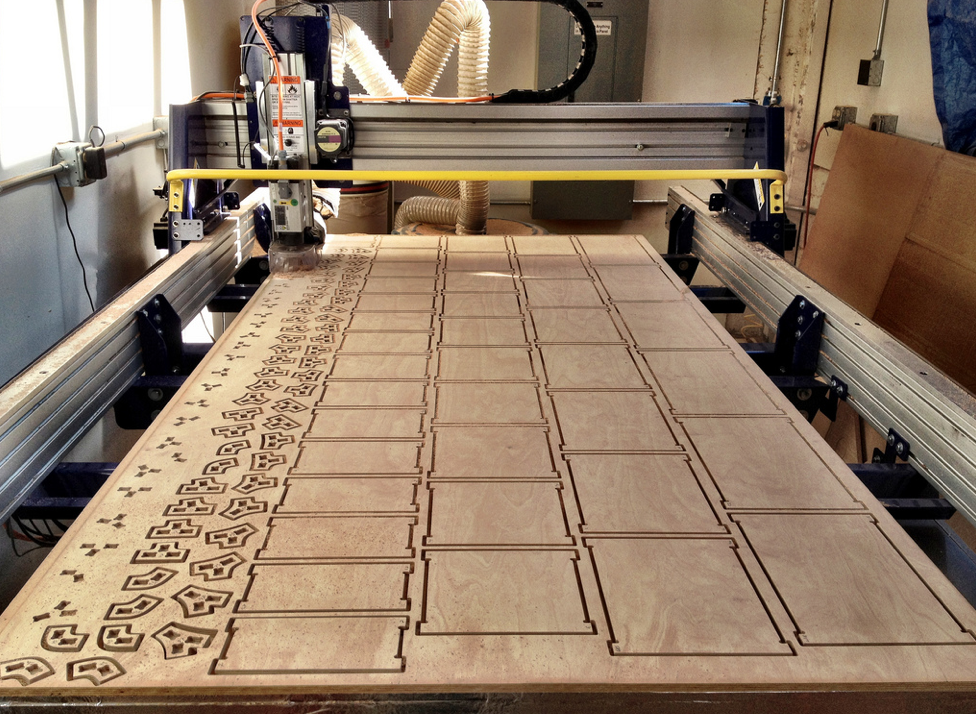 Parts cut on a CNC router awaiting assembly…
You can download the application yourself for Mac, Windows, Linux, or use the online version here. Be aware however that this is beta/prototype software.
---
David is an industrial designer from New Zealand. He contributes a weekly article on personal fabrication for Ponoko. You can follow him on Twitter @dizymac