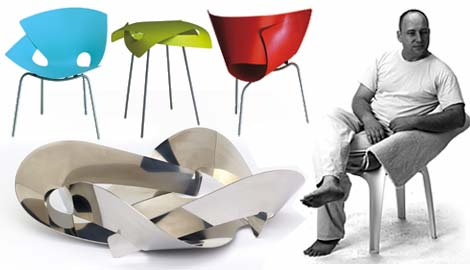 Nextbook: The Open Hand: Ronen Kadushin's Latest Venture May Revolutionize the Design World.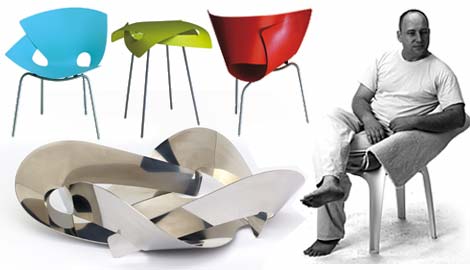 Radiohead made headlines early this month with releasing their downloadable album for free, resting on the hopes of fans paying what they want. With critics on both sides of the issue of file-sharing in the music industry, I'm sure there will be some critics of this same sort of move in the design industry.
Ronen Kadushin is one of the first to share his laser-cut designs on his website, pushing for open source design. Where he sees the creativity progress and flourish in open source software, he hopes to bring that to design, by sharing his simple designs that people can make as is or tweak it or build on it however their creative juices take them.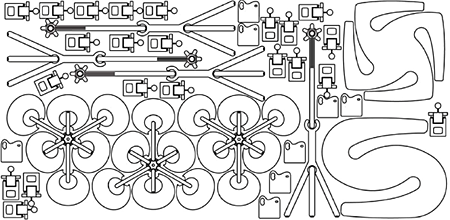 How and why? The how – is easy enough. A CAD file ready for a single sheet to be laser cut and then molded by hand. Why? Of course the first you'd think of is, won't people just steal your designs and make a profit off of your hard work? Kadushin is pretty optimistic and sees the good in people – if manufacturers are honest and share some of their profit with him, he'll offer up more open designs and continue a profitable relationship on that good faith. This cuts off what he sees as a stifling, closed and somewhat antagonistic relationship where everyone from designer to manufacturer are protective of their stakes in the production process.
There's always a personal and self-promoting reason as well – he can "future proof" his designs. While designs that run through the normal manufacturing process are given a very limited production run, his could theoretically last forever, for however long people want to make his digital designs.
It's an interesting approach to industrial design and manufacturing, and an even greater experiment on unleashing this sort of openness with the public and competitors. Hopefully he'll get his fair share in profit (like Radiohead did with about $6mil) through good faith alone.
His open designs are available on his website or at movisi.com.