By far one of my favorite examples of experimental mass customization is the Metal Phone Concept by Schulze & Webb for Nokia.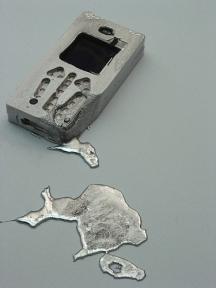 Metal Phone
Schulze & Webb are working with Nokia to develop experimental prototypes to explore personalisation in mobile phones.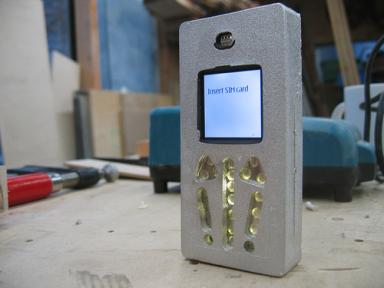 Insert SIM
Schulze & Webb state on their site.
"There are three overlapping strands in the project: craft, hacking and mass customisation. Craft is broadly about working with people who have specialist skills in the areas of making; by hacking we are referring to combining the phone with other objects or interfering with the phone functionality; mass customisation refers to processes and materials available to small or local manufacture and appropriate to short run production."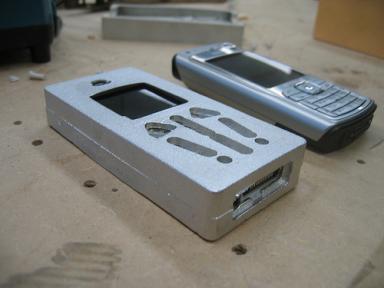 Bride of frankenstien and Nokia N70
Basically they used a low-melting point alloy that allows the user to cast and recast a mobile phone shell using only hot air or water. It's also very heavy, as it is primarily lead, the metal reduces the effectiveness of the aerial so you'll need to be close to the transmitter. If you leave your mobile on the dashboard of your car on a hot day, you'll come back to find the components in a pool of liquid metal. It's not advisable to hold the phone in your hands for too long—cadmium is present in a low concentration.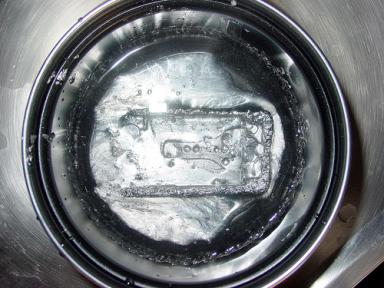 Phone in saeucepan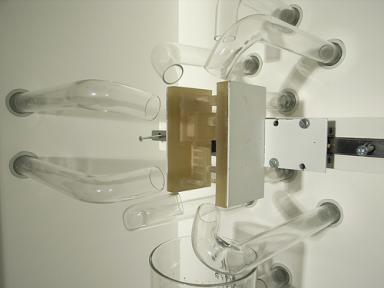 recasting machine
Ok so it has it's faults, don't we all?
I have always heard that researcher and development is usually 5 years ahead of the consumer market, so, if this all looks a little too experimental there is a patent filed by a few Finnish chaps back in 2003:
The invention relates to a method for manufacturing a cellular phone (200), and to a cellular phone manufactured using said method. In the manufacturing method according to the invention, the platform, which comprises the essential electronic components of the cellular phone, is manufactured using mass production technology. A working cellular phone (200) also includes electronic custom parts which are integrated in a structural element in the phone. A customer can modify the properties of his phone by replacing the structural element with another one which comprises different components. A custom part may also be changed by the customer himself.



Nokia's 2008 Demand Supply Network Foresight seminar was recently held at Nokia's global headquarters just outside Helsinki, the theme of the seminar was Mass Customization.
Rock on Nokia….