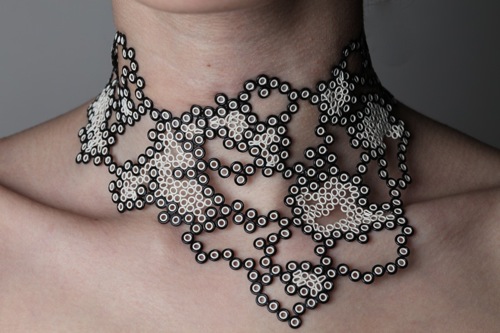 Laser Cut Cell Growth and Rubber Never Looked So Good.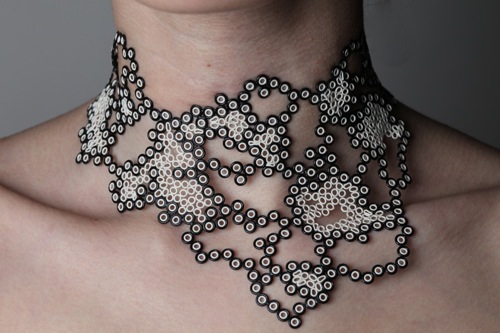 The first time I saw the Entropy 2 by Melanie Greenberg (pictured above) I was struck by the impact of what looked like some kind of sci-fi parasite around the neck of the wearer. I did a quick search and found her blog that had some sneek pics of other similar works along with a post about her use of Ponoko….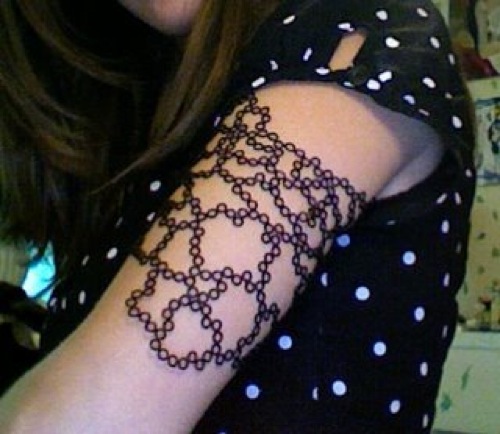 Melanie Greenberg is a 2009 BFA Metals candidate at the State University of New York at New Paltz. While studying metals, she has been experimenting with a variety of both traditional and non-traditional techniques and materials. She is currently working on a body of work dealing with entropy and disorder, incorporating patterns found in cell growth, fractals and nature to create her designs. Using nontraditional materials in her work, such as plastics, vinyls and rubbers is allowing Melanie to continue pushing the definition of what jewelry is. She also feels that jewelry making should not be limited solely to traditional tools and is currently experimenting with new technologies such as laser cutting and 3D CAD to produce her works.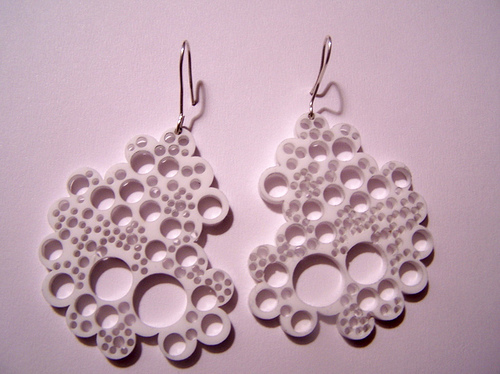 Keep an eye on her portfolio, Ponoko and Etsy stores along with her blogs Melanie Lynn Design Showcase and the sweetly titled OUT OF MY MIND, ONTO YOUR SCREEN. I was particularly interested to see the post Jewelry Made with Non-Traditional Materials and look forward to reading more..