Make-a-Flake is an online tool that lets you make your own snowflake. The best part is, you can save your design in EPS format. Using Make-a-Flake for the files and Ponoko for the making, you could create custom Christmas ornaments for everyone on your list. They would be really cute as gifts themselves or as a garnish to a larger wrapped gift.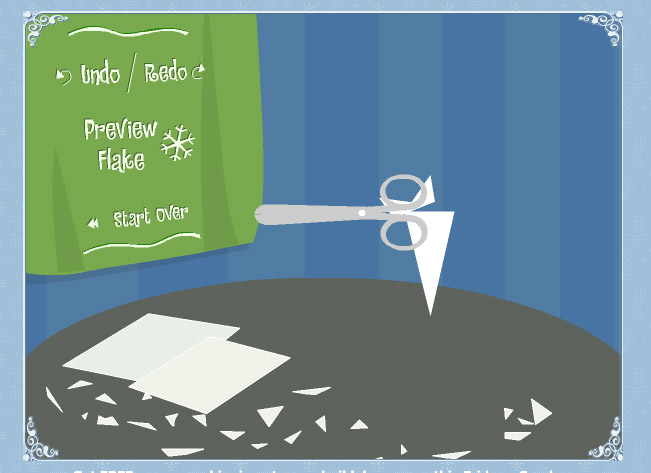 This little program from Barkley Interactive is easy enough for children to use. Your cursor becomes a pair of scissors which create cuts in the virtually folded wedge of paper.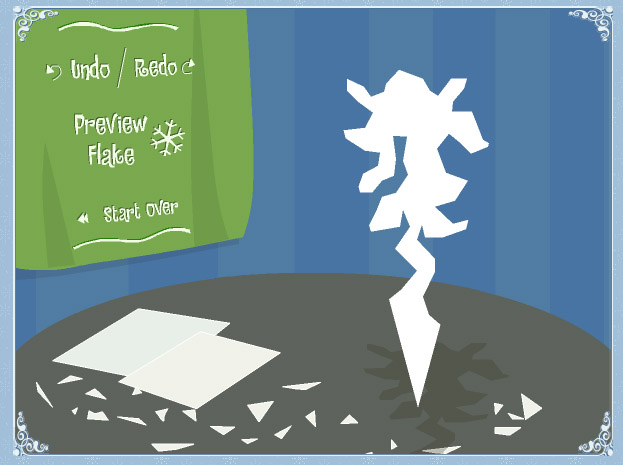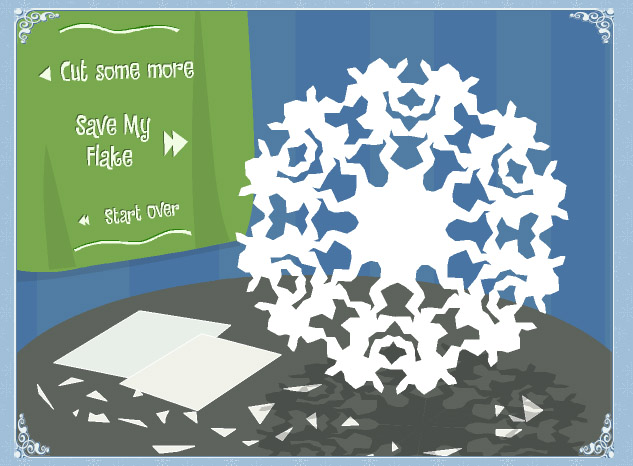 After you're done cutting, click preview to see your unique snowflake creation. Mine sort of looks like trolls at a pow-wow. If your flake looks as bad as mine, you can visit the gallery and download any of the submitted snowflakes in EPS format.