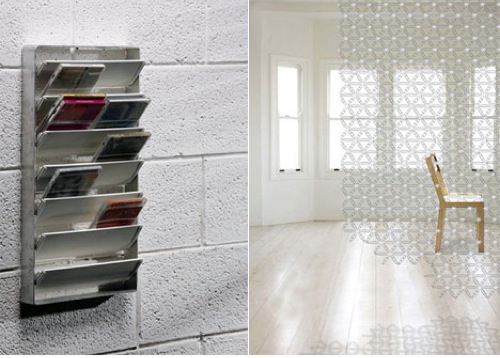 Israeli based studio Kulla was founded in 2007 by Miri Breskin, Adi Shpigel and Keren Tomer have produced a series of products based on reusing plastic shutters that have been discarded without any recycling solution.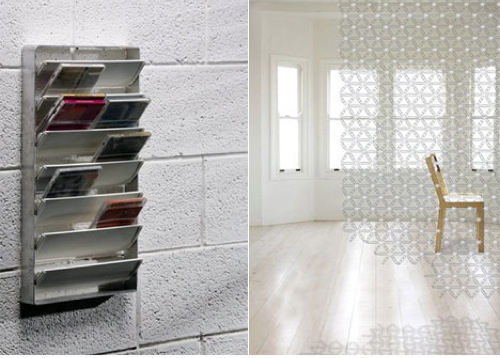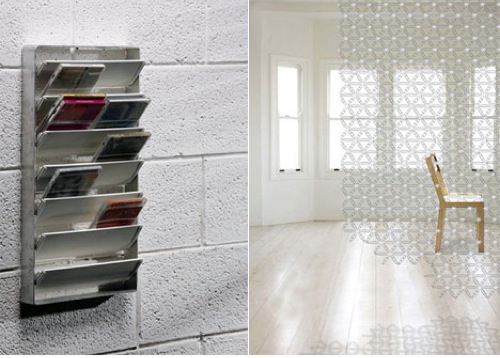 They have collected the shutters and given them a second life enabling them a new existence inside the house.

"We started tracing the path of discarded construction material," relates Tomer. "We discovered that the renovators weren't willing to give us the shutters and would only sell them to us, because they sell the aluminum frames. From the renovators we moved on to scrap metal shops, where we saw how they mishandled the poor plastic shutters, kicked them and broke them. We asked one of the scrap-shop owners for the shutters and because he had to pay for waste removal, he agreed to let us take as much as we wanted. We came, loaded up, and that's how we found new raw material to work with."
The Kulla's work focuses mainly on material research and developing new work methods, offering new and refreshing ways of experiencing everyday products.
Oh, and interesting final question from the Haaretz journalist that comes across kinda misogynistic but well handled by Shpigel.
Doesn't a studio consisting of only three women generate tensions?

Shpigel: "On the contrary. Girl power, no? Basically, each one brings something a little different, and individual abilities. Miri and I are stronger in the details, the tuning, and compositions. Keren is stronger in the technical aspects, computers and anything related to carpentry and measurements. When she was abroad and we had to saw something, it just didn't come out the same."