Customize Home Screen to Include Ponoko Blog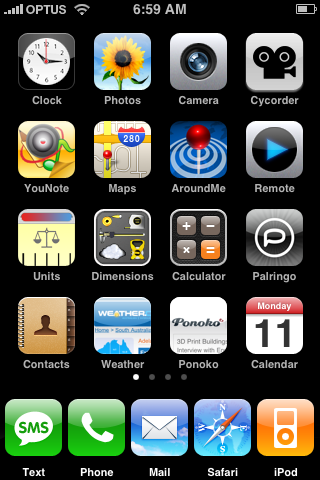 Those of you who are wondering how we blog contributors keep up to date with all of the latest happenings in the world of design, digital manufacturing, mass customization etc.. may be interested to know a couple little tricks..
Primarily for me it is a case of obsessively monitoring RSS feeds, Google Alerts, Twitter, StumbleUpon along with academic journals, books and podcasts.
If I ever have a spare minute between meetings, waiting for a file to render or just need some time out, I hit my Ponoko icon on the homescreen of my iPhone which gives me a feed of what is happening on the Ponoko site, from there I go on to check the rest of my RSS feeds.
To do this on the iPhone simply open the Ponoko site in Safari, hit the + button and select 'Add to Home Screen'.