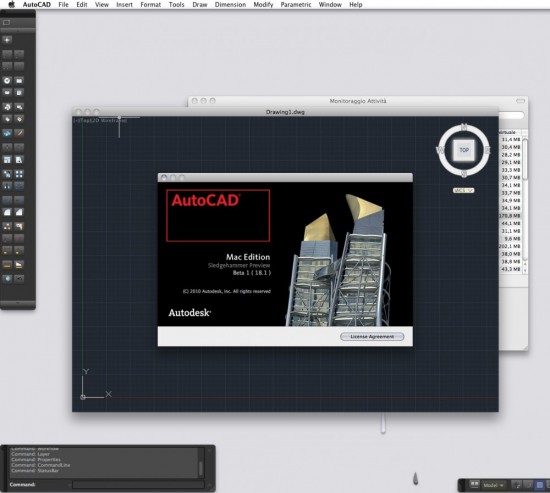 Autodesk working on AutoCAD Mac Edition – Beta 1 screenshots posted on Italian forum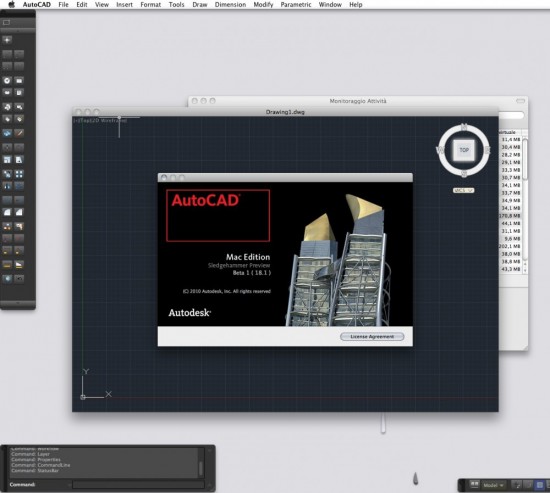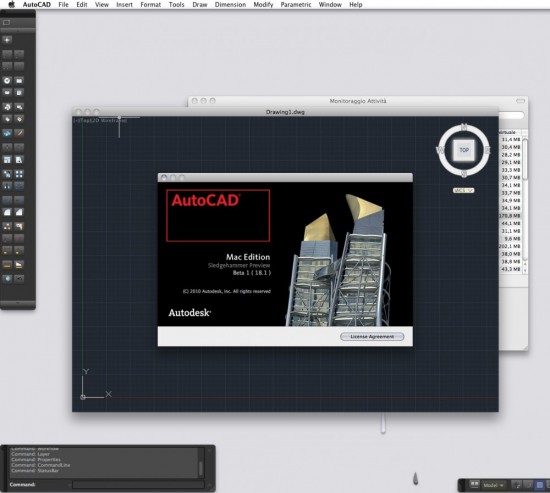 With Mac users left to navigate the often frustrating world of virtualisation and multi-booting in order to play nicely with many CAD and engineering software options, some happy news is out this weekend. Thanks to a post on the Italian forum: Italimac (English translation via the link) a bunch of screenshots have given Mac users a taste of things to come.
An active discussion has been flowing since the screenshots appeared, with a few notable points being made:
The beta version is only 64 bit
Plenty of support for Magic Mouse and trackpad gestures
Runs poorly, consuming 100% CPU almost immediately (the auto-translation from the forum is amusing on this one)
This version was passed on by a friend and beta tester for Autodesk…
Said friend is not happy that screenshots were posted
A brief video has also been posted on YouTube, featuring a less-than-riveting rundown of a few Magic Mouse features. Even still, it is great to see some real-world action.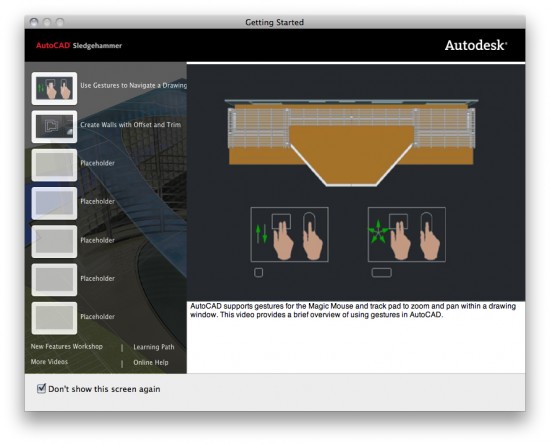 Other than the gestures, there doesn't seem to be any significant shift from current Windows versions. The overall look is clean and simple, without feeling dated in any way. AutoCAD may not be a Ponoko making requirement, but many of us have had encounters with it from time to time. So, do you think this is something that you would use? With news of AutoCAD for Mac in the pipeline, speculation is bound to begin on whether other AutoDesk titles are on their way as well.  There's no word on a release date yet, but we can always carry on a discussion of our own in the comments below…
Original post on Italimac: Native AutoCAD for Mac Beta!
Via SolidSmack