Sadly, in February 2008 Polaroid ceased production of their Instant film due to the death nail of cheap digital camera's.


Northwards Design Studio resurrects the memory with The 'Instant' photo frame enables you to replicate the aesthetic and functionality of this iconic archetype in a picture frame.
Snapping out of a laser cut flat package, the user can take an existing photo, found picture, or printed image and translate it into a 'polaroid' format.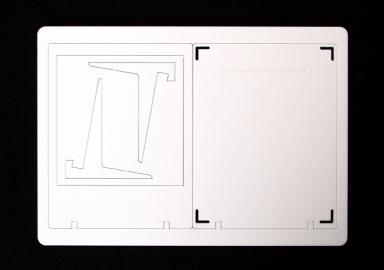 Using the front section of the frame, the image is framed and the corners marked on the image. Then, taking the back section of the frame, and lining up the corner marks, the user marks the cutting guide template.
After trimming, the image can be place into the frame, and using a dry wipe marker, comments can be written, which can be erased and re-written when the images is replaced.
Northwards was started in 2002 as a vehicle for designer Chris Jackson to explore creative initiatives and design ideas. Since it's inception, the studio has worked on a wide range of projects, varied in both scope and discipline. His work has garnered much attention from the design press, featuring in publications including Domus, Axis, Blueprint, ICON, ID, Intramuros, Wallpaper*, Elle Decoration and On Diseno, as well as online zines such as flashfilm, designspotter and inhabitat.
His work has been displayed at numerous global locations, including New York, London, Brussels, Barcelona, and Milan.
Chris has delivered lectures and taught at some of the worlds most respected design institutions including:
Ravensbourne College of Design and Communication (UK), Kingston University (UK), Central St. Martins (UK), London Met (UK), Raffles Design Institute (Vietnam) and Massey University (NZ).
Back to the dry erase markers… Strangely enough Reebok have just released 'Talk Krazy' dry wipe marker shoes.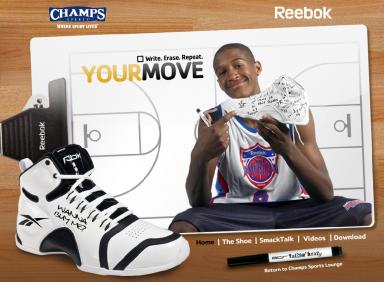 Nice.