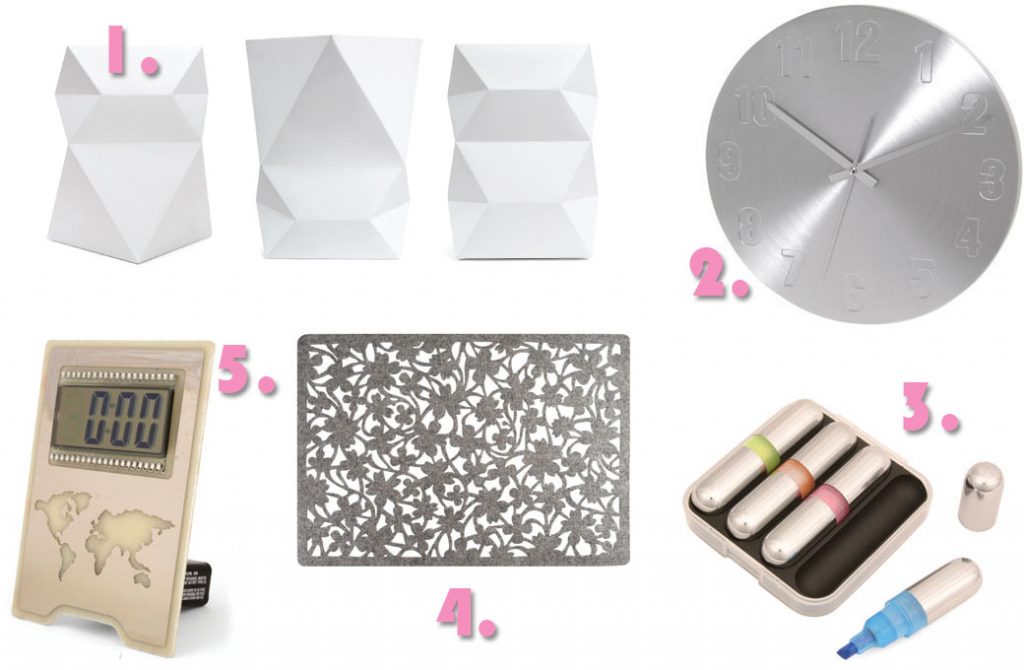 Kikkerland Design makes and curates an eclectic assortment of clever objects. From their headquarters in Harlem, Jay Lee, Megumi Yoshida, Laura Kellner and David Kucharsky—the Kikkerland in-house team—develop some 150 original products every year. Kikkerland also collaborates with a range of international designers to bring clever, creative, and smart items to specialty retailers, museum stores, and their own online shop. From the latter, here is a selection of my personal favorites and Ponoko-pertinent designs.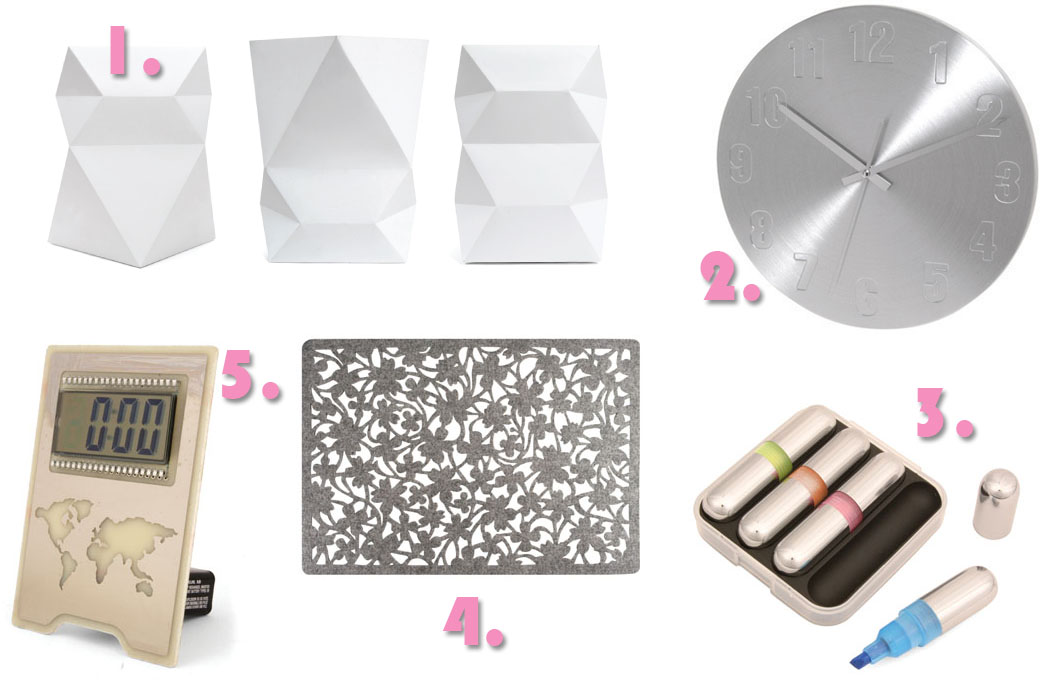 1. O'Snap Foldable Waste Basket ships flat and folds into place with plastic rivets. From designer Chris Collicott for $22.
2. Silver Wall Clock is the Platonic ideal of an analog time piece. And at just $18, it's no surprise that it's out of stock.
3. Capsule Highlighter Set. I wouldn't mind having these. $9.
4. Flowers Felt Placemat by Gabrielle Lewin. Only $6.
5. LCD Clock with some continental laser-cut action. $20.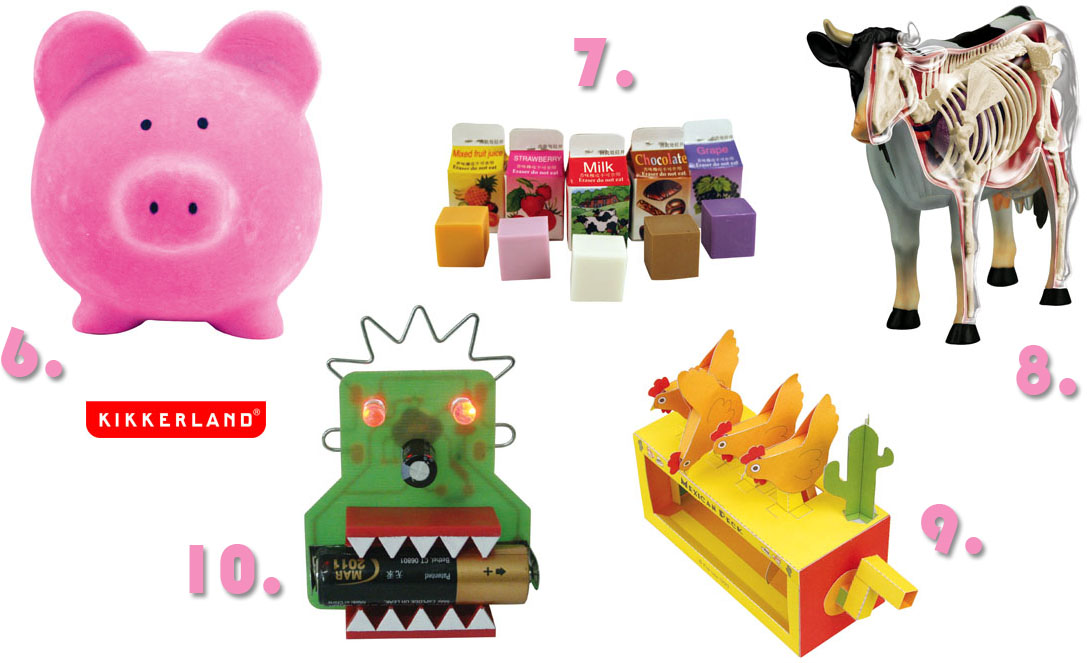 6. Piggy Money Bank made of flocked ceramic. It's pretty cute. $10.
7. Scented Erasers. I like the colors. I like the shape. I like the packaging. If they work than $3 for all five is awesome.
8. Cow Anatomy Model is educational and terrifying. And $35.
9. Paper Mexican Peck is a $7, working, no-cutting, no-glueing mechanical crank complete with a scenic Saguaro. 
10. Battery Eater by David Dear. Saving the best for last, this $8 magnet flickers its eyes as it drains the last bit of energy from a AA battery.
If you think this stuff is cool, take a look at the complete offerings at the Kikkerland Shop. You can keep up with the Kikkerland kids at their blog.