Upload your images for 3D models to view, share, download or even print in 3D



It may seem like a natural evolution for both the modelling and 3d printing worlds, but until now, no-one has managed put together an efficient way to get from everyday image capture devices to a shiny 3d printed outcome.
So you can imagine why we are excited to see hypr3D maturing into a truly viable option. The premise is wonderfully straightforward for the end user – simply upload images or video, and the proprietary hypr3D system crunches your data to form a 3d mesh. This can then be cleaned up (a service they will soon offer as well) and exported in your favourite 3d file format for printing.
The online gallery already contains an impressive collection of objects, with more sure to come as word gets out.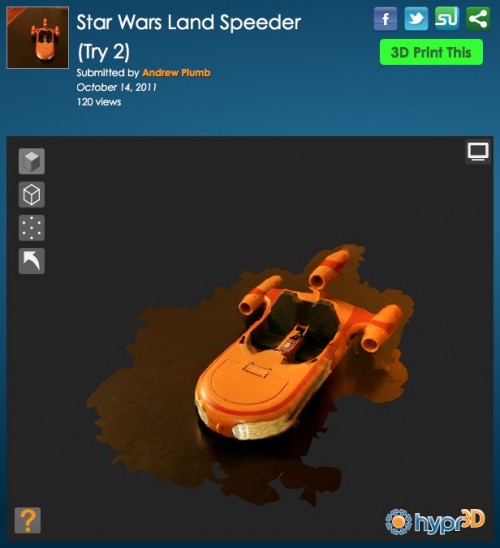 It'd be great to see this technology combined with the whatever it is that makes the synthcam iPhone app do its magic. Let's see if dreams can come true…
hypr3D via Solidsmack