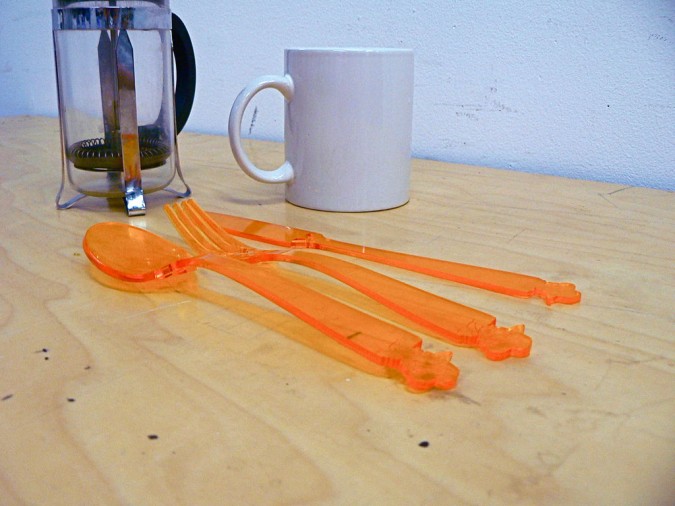 A handy tip for when flat isn't all that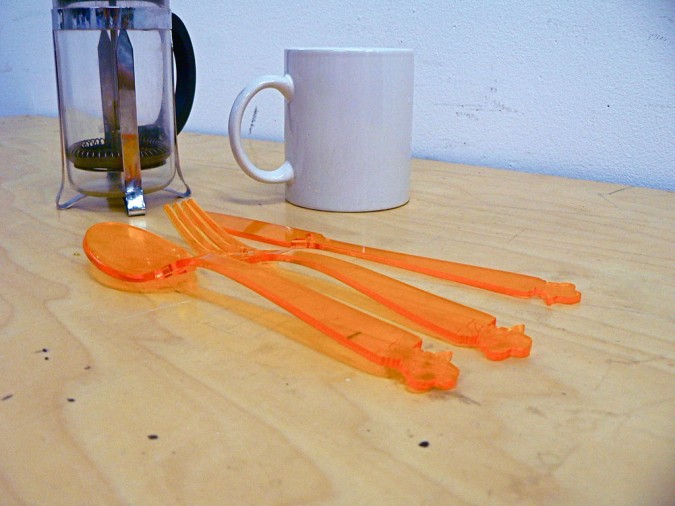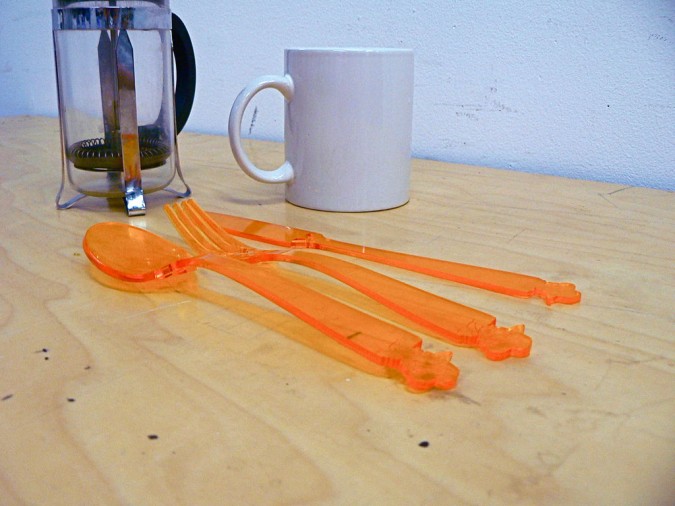 Today we are taking a look at one way to give your laser cutting a boost and take it beyond the constraints of two dimensions. Utilising the thermoplastic properties of acrylic, it can be surprisingly easy to apply heat and then carefully form laser cut objects into more complex shapes.
Back in her student days, Kiki Brown Bear fired up the oven in her kitchen to soften her laser cut flatware, and then made use of actual forks and spoons as molds to get the shape she wanted. Follow her process over at Instructables, where you can find step-by-step photos and a brief video of the technique in action.
If you like the sound of this and want to explore further, there are all kinds of objects around the home that can also be used to help shape softened acrylic. We have seen some people laser cut custom profiles in MDF or ply, and then laminate them to create a DIY acrylic mold. To get heat into the acrylic, it is possible to use hair dryers, heat guns and grills (as well as ovens) to soften the material and get it ready for molding into shape. Just be sure to ventilate the area as much as possible, because those acrylic fumes are not so pleasant.
via Instructables