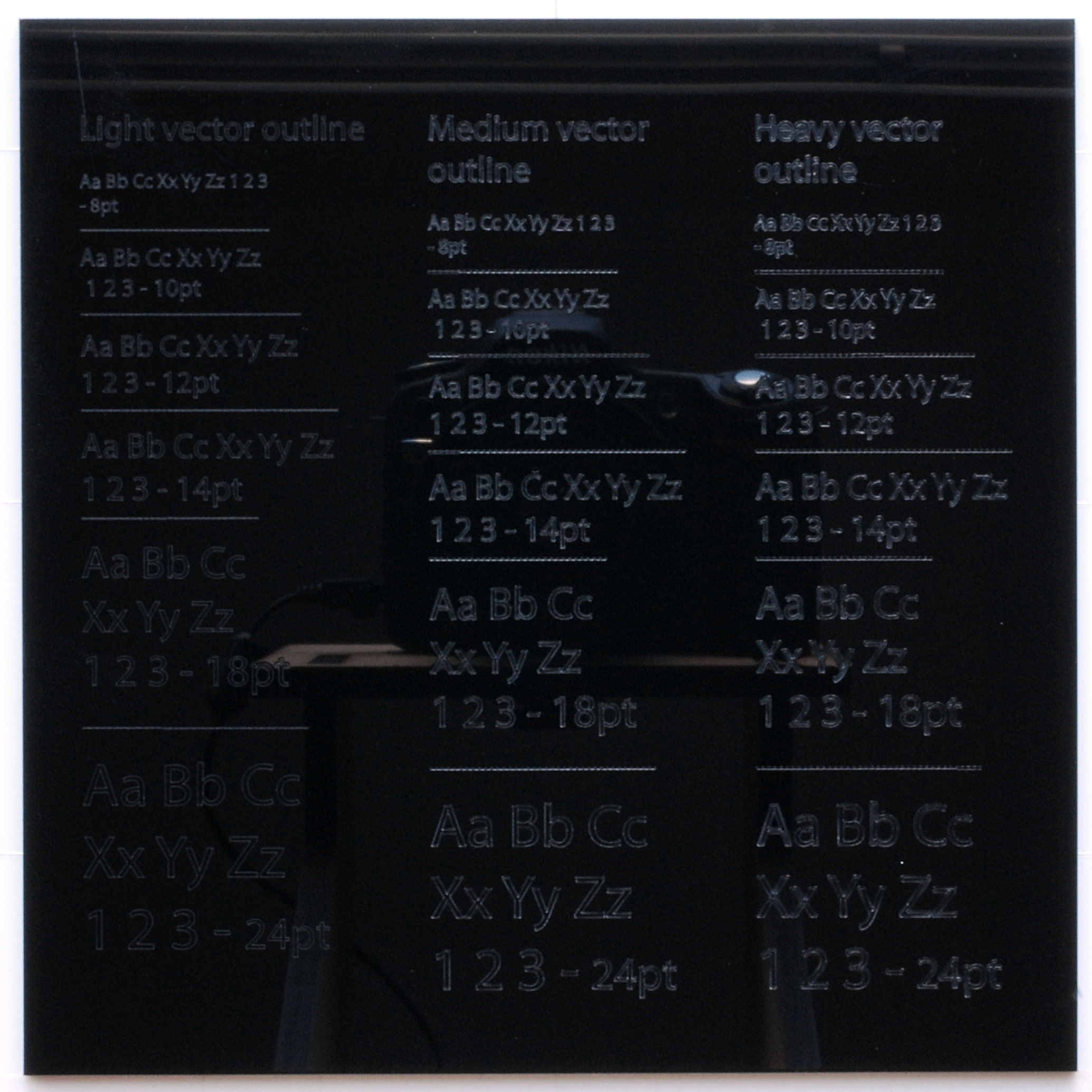 This is just a quick note to follow up on some comments left on this blog post, How to improve your engraving results. The original post looked in detail at raster engraving and what you can do to improve your engraving results.
Andrés Santiago Pérez-Bergquist asked if we could post some images that showed vector engraving only so here they are.
During raster engraving the laser beam moves back and forth over an area to remove material and the intensity of the pulses controls how much material is removed. With vector engraving the laser traces along the line and the power of the beam is varied to control the depth of the engraving. This can be very detailed and accurate. The heaviest vector engraving is about 0.5mm deep and the light vector engraving is just enough to leave a mark on the surface of the material. The width of the engraved line is about 0.3mm depending on the material.
Click on the photos to see the engraving results on a selection of materials: