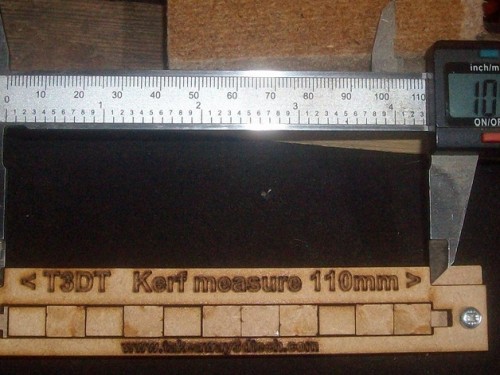 DIY Kerf measuring tool refines your laser cutting precision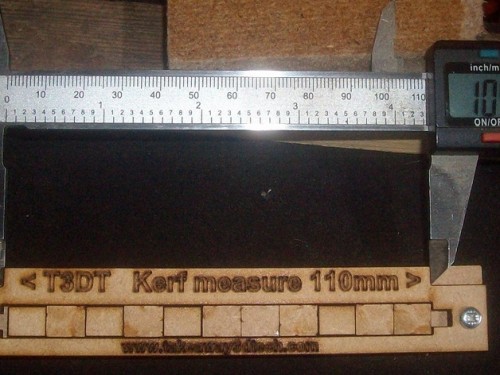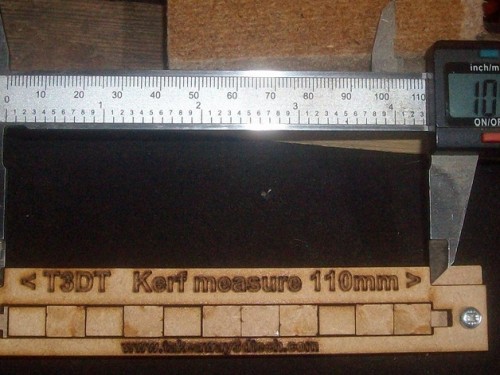 Although it isn't critical on all laser cut projects, for anything with parts that fit or slot together, kerf is something that is worth paying attention to.
It may sound like a Jim Henson creation – but kerf is in fact a very real technical term. Kerf refers to the gap that is left by the cutting device – in our case, the laser beam in a laser cutter. It's usually more of an issue when laser cutting in wood, but will also come into play when laser cutting acrylic and other materials.
Open source enthusiast Dave Chamberlin has come up with a nifty device that can be used to accurately measure the kerf of a laser cutter. The simple cutting pattern has been uploaded to Thingiverse, and includes instructions on how to measure your kerf etched right onto the device itself. Here is what it looks like:

Follow the source link below to download the file and try it out on your own laser cutter. You can also discover what else Dave is up to in his open source maker crusade over at Takeaway 3d Tech.
Thingiverse: Laser Kerf Measuring Tool