Check out this showcase of FORTY LASER-CUT JEWELRY DESIGNERS. Some we have featured before here; others I have just discovered. There are designers with Etsy sites, designers with Ponoko showrooms, and lucky designers with their own awesome online sites and stores. Hope you enjoy. (It took forever!)

Layered laser-cut wood captures undulating movement in these organic creations.

Simple geometric forms made from recycled vinyl records.

Along with jewelry, designer Micah offers handmade stationery with paper cut-outs.

Geometric clusters in acrylic and steel.

Some of the best hipster acrylic out there.

The latest from the talented Mr. Francis.

Sweet silhouettes from nature.

Super-cute earrings from Cranbrook grad Christy Shigekawa.

Not your average acrylic charms. These little animals come with cute pattern backings.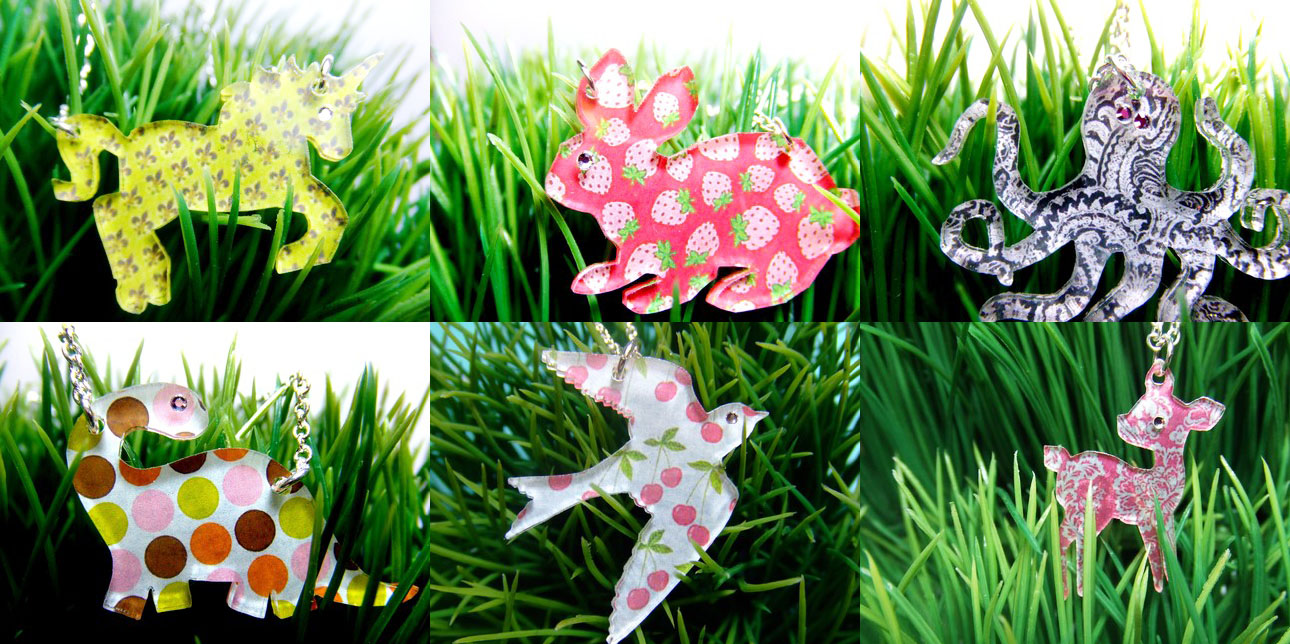 Mimicking the intricacies of nature.

Laser-etched leather and wood from eco-conscious designer Kylie Grater.

Rocker-teen lucite.

Designer Janine Golbert combines precious metals with laser-cut leather.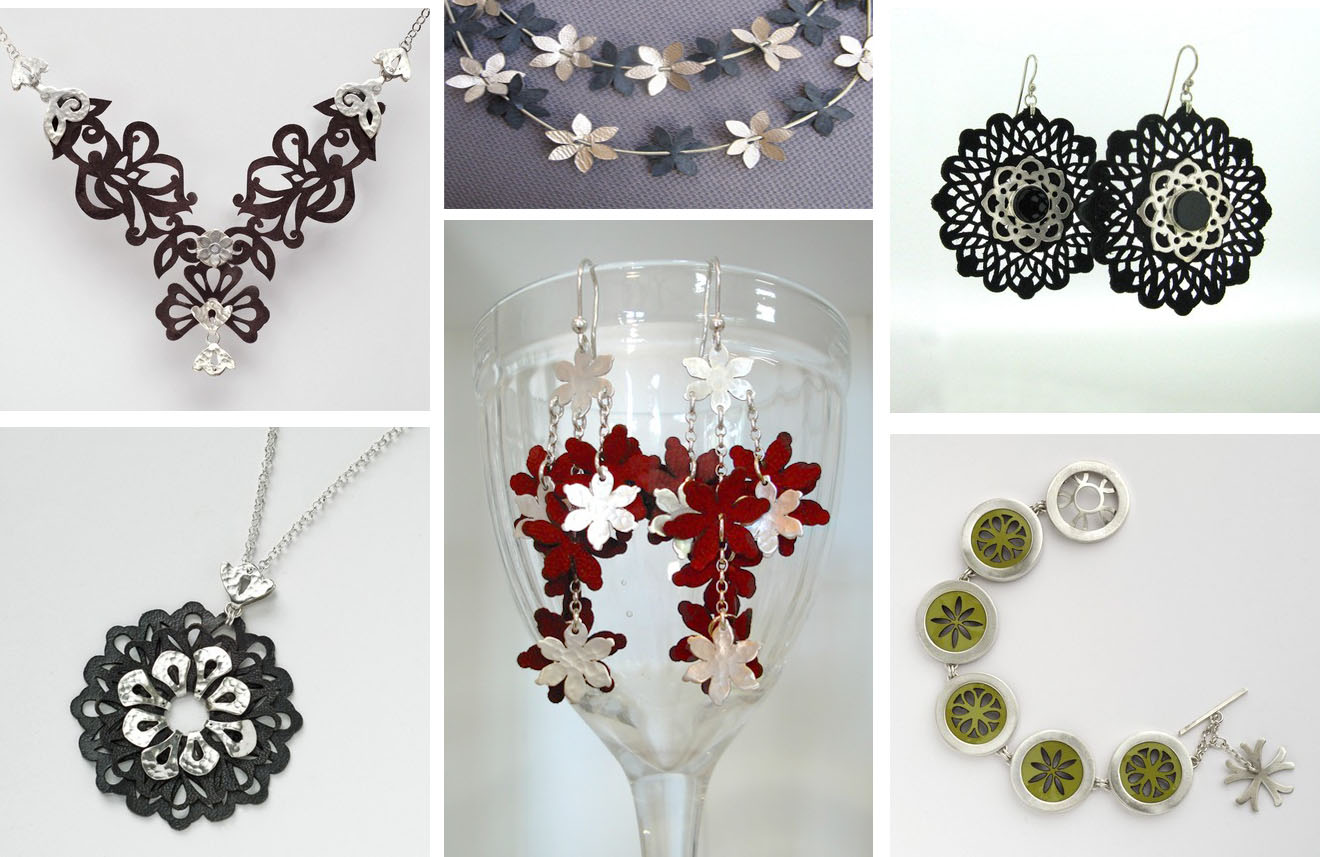 Felt and fabric broaches, badges, and earrings.

Designs in wood from one of New Zealand's own.

Detailed wooden jewelry by Alex Henderson.

A variety of styles from Minneapolis based jewelry and graphic designer Lauren Nicole.

Flash for the traditionalists.

Pre-teen perfection in stars, hearts, diamonds, and sparkles.

Designed with motherly love; guess the date and weight of the designer's soon-to-be baby and win a free item from the shop. (Had to throw in one of her printed baby-bibs.)

The Canadian-French-twist on acrylic styling.

Abstract scribbles and roosters!

Initials take flight.

What would this list be without Molly McGrath?

Guns, gameboys, pug faces, and good times: jewelry for the (tom)boys.
Taking laser-cut to the next level. (Click here for a guest post on algorithmic design by Nervous designer Jesse Louis-Rosenberg .)


Accessories from Argentinian designer Sol Maria Zwierzynski Sudak.

Some san-serif love.

Shannon Henry aims for synthesis in her designs; "exploring the intersections of art and craft with science and technology."

Eric Peloquin brings an industrial design aesthetic to his dynamic jewelry pieces.

Boise, Idaho based company also does custom designs.

Conceptual jewelry from New York and Tokyo trained designer based in Brooklyn.

Exceptionally unique jewelry from Britain.

The latest pieces were featured in Minneapolis' Voltage fashion show.

Laser-cutting dipped in glitter and gone commercial.

super/very cute.

Even the design elite can't keep from laser-cut bling.

Intricacies from Tennessee.

Recycled vinyl by Alarm Industries.

The spot for Z comes all the way from Thessaloniki, Greece.